2nd SPMS Patient Sees Clinical Gains With Foralumab Treatment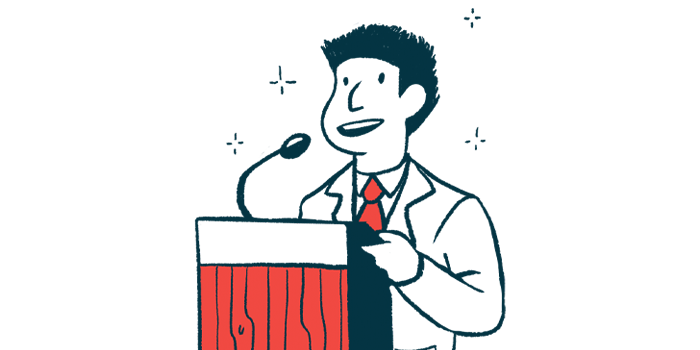 Treatment with foralumab nasal spray resulted in marked clinical improvements after three months in the second secondary progressive multiple sclerosis (SPMS) patient treated under a single-patient access program.
The findings were generally consistent with those seen in the first SPMS patient and supported a decision by the U.S. Food and Drug Administration (FDA) to allow up to eight more patients to receive the experimental treatment.
"We are excited about the positive clinical responses seen in 2 out of 2 SPMS patients treated so far. Clinical data from both patients further validate our novel intranasal therapy with foralumab, which seems to overcome the blood-brain barrier to allow therapeutic action of the drug," Kunwar Shailubhai, CEO and chief scientific officer of Tiziana Life Sciences, said in a press release.
Foralumab is designed to reduce inflammation by targeting the CD3, a protein receptor on immune cells called T-cells. In animal models, this binding suppressed the activity of inflammatory T-cells, which are known to contribute to MS damage. It also boosted the function of regulatory T-cells, which can dampen the inflammatory activity of other immune cells.
The medication, delivered into the nostril via a spray, is being studied in SPMS in single-patient access programs at the Brigham and Women's Hospital (BWH). Patients are receiving a dose of 50 micrograms into each nostril in three-week cycles — three doses each week for two weeks, followed by one week of rest.
The first SPMS patient who received the treatment was having continuous disease progression despite taking several MS disease-modifying therapies. After six months of treatment, improvements were seen in validated measures of walking ability, cognition, and dexterity.
Microglial cells — the resident immune cells of the brain that have been shown to contribute to nerve damage and disability in SPMS — were also less active on positron emission tomography (PET) scans across all parts of the brain. Depending on the brain region, reductions ranged from 20%–25% at three months and 36%–50% at six months.
The second patient was diagnosed with SPMS in 2014, and had progressively worsening disability for the next eight years. PET scans also showed a 10%–30% reduction in microglia activation after three months of treatment, comparable with the changes seen in the first patient.
A neurological examination of the patient also showed improvements after three months, along with gains in the 25-foot walk test time. Tiziana did not provide details about these improvements.
Both patients are continuing their treatment regimen with the experimental therapy; they have been receiving treatment for 13 and four months. The treatment has been well-tolerated by both.
"We are very pleased by both the biological and clinical improvement observed in the second patient after treatment with intranasal Foralumab for three months, which provides confirmation that the intranasal dosing modulates the systemic immune response and in turn dampens brain inflammation," Howard Weiner, MD, director of the Multiple Sclerosis Program at BWH, said. Weiner is also chairman of Tiziana's scientific advisory board.
"It is encouraging to see the consistency of response between the first and second patient and that the treatment was well tolerated," Weiner said.
The data from these two people is supporting foralumab's use in eight additional SPMS patients. Participants in this trial will receive the same regimen, but their dose may be increased to 100 micrograms to realize more gains.
Tiziana anticipates enrolling the third patient in July, and data from all 10 patients are expected in 2023, it announced in another press release.
"Therapies to slow progression in multiple sclerosis are much needed as there are only a few options for non-active SPMS. I look forward to treating more patients under this same protocol," Tanuja Chitnis, MD, professor at Harvard Medical School and neurologist at BWH and Massachusetts General Hospital, said.