Treatments Seen to Account for Largest Part of MS Financial Burden
Italian study also finds SPMS costs higher than RRMS, despite lesser therapy use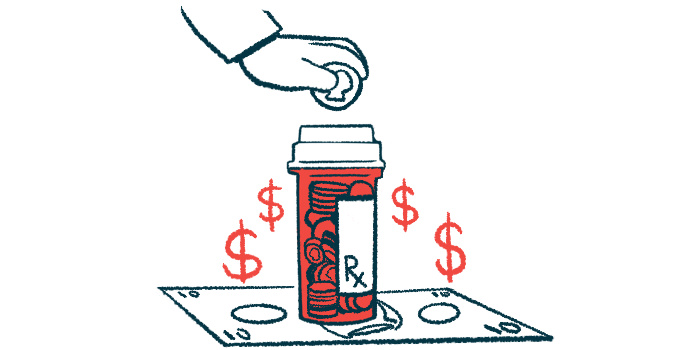 Medications account for the majority of costs related to managing multiple sclerosis (MS) in Italy, and secondary-progressive MS (SPMS) is associated with higher treatment and healthcare costs than those for relapsing-remitting multiple sclerosis (RRMS), a study looking at real-world data reported.
"A bigger healthcare resource consumption was retrieved for SPMS patients, and [while] these patients represented a small percentage of all MS patients, it should be taken into account that some RRMS patients may evolve in the SPMS phenotype," the researchers wrote.
The study, "The epidemiology, treatment patterns and economic burden of different phenotypes of multiple sclerosis in Italy: relapsing-remitting multiple sclerosis and secondary progressive multiple sclerosis," was published in Clinical Epidemiology.
Cost of MS treatment makes up 'most' of disease's economic toll
Various disease-modifying therapies (DMTs) are approved to treat MS, but rates of progression and overall disability remain high despite treatment, making MS a burden for patients and for healthcare systems.
In Italy, estimates of the disease's financial burden mostly come from studies relying on questionnaires completed by patients.
To better understand the annual costs associated with managing RRMS and SPMS, a research team from across the country examined administrative databases with patient information collected from January 2010 to December 2017. All had been followed for at least one year.
A total of 9,543 patients, 65.4% female, were identified; their mean age was 47. Among them, 8,397 had RRMS and 1,146 had SPMS, amounting to a total prevalence of 124.4 RRMS cases per 100,000 people in Italy, and 17.2 SPMS cases per 100,000.
"These results are in line with the available published literature, stating that almost 85% of MS patients are diagnosed with relapsing-remitting phenotype and 15% with a secondary progressive phenotype," the researchers wrote. The data also supported reports indicating a higher prevalence of MS in Italy than in other European countries.
Overall, a greater proportion of SPMS than RRMS patients had been hospitalized due to MS (41.4% vs. 25.1%), but fewer SPMS patients had a previous MS-specific treatment prescription (42.1% vs. 60.2%).
More RRMS patients (53.1%) also were being treated with DMTs than were SPMS patients (35.7%) at the point when their data started to be collected for study.
During follow-up, the most commonly prescribed treatments were interferon beta-1a (sold as Rebif and Avonex), glatiramer acetate (sold as Copaxone, generics available), and fingolimod (Gilenya).
Medication patterns were similar for both patient groups during follow-up, but 7.9% of RRMS patients and 5.5% of those with SPMS switched to a different DMT during that period.
The mean duration of the first-line DMT during follow-up was 27.4 months, costing an average of €19,004 for the whole period, while the second-line DMT treatment lasted for a mean of 31.1 months and cost an average of €47,293. The mean annual costs for first- and second-line therapies were €8,323 and €18,248, respectively.
Taking into account all drug prescriptions — including DMTs and other drugs used to manage MS — the cost of treated patients was put at €10,520, with DMTs accounting for 97.1% of those costs.
While there were more patients receiving treatment in the RRMS group, the cost of treatment was much higher for those with SPMS. These patients also incurred more costs related to hospitalizations and outpatient services.
Accordingly, mean annual management costs for treated SPMS patients were higher than for those with RRMS (€15,512 vs. €11,486), the study reported.
"Our data showed that the economic burden of MS is mainly due to medication costs," the team wrote, adding that "a trend of higher healthcare-resource consumption was observed among SPMS-cohort."
Study limitations included its retrospective design, the use of anonymized data, and the limited clinical information on disease severity and co-existing conditions, the researchers added.