CXCL13 Levels May Help Predict Responses to Aubagio, Study Finds
Potential biomarker for patients who may benefit from more aggressive therapy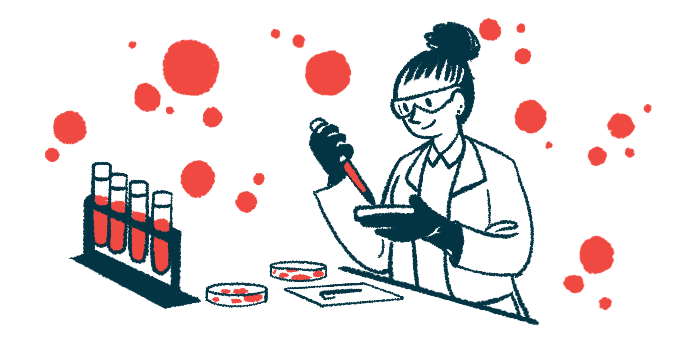 A reduction in the levels of an inflammatory molecule called chemokine ligand 13 (CXCL13) may serve as a biomarker of treatment response to Aubagio (teriflunomide) among people with relapsing-remitting multiple sclerosis (RRMS), a study suggests.
After one year of treatment, patients with no evidence of disease activity — meaning no relapses, no disability progression, and no MRI activity — had significantly lower levels of CXCL13 compared with those who experienced some form of disease activity.
The findings move researchers closer to discovering reliable biomarkers that help identify patients who continue to have disease activity while on Aubagio and who may benefit from more aggressive treatments.
"The change in CXCL13 levels during the first year of treatment can be used in clinical practice to identify optimal responders to teriflunomide," the researchers wrote.
The study, "Serum Levels of CXCL13 Are Associated With Teriflunomide Response in Patients With Multiple Sclerosis," was published in Neurology: Neuroimmunology & Neuroinflammation. It was funded by Roche.
Few biomarkers are used in clinical practice to guide MS treatment decisions
Multiple sclerosis is caused by an erroneous inflammatory attack that damages the central nervous system (CNS), which includes the brain and spinal cord. Previous studies pointed to immune B-cells and T-cells, along with a number of inflammatory proteins, being involved in this inflammatory process.
Because MS has a high degree of variability, the inflammatory proteins involved in disease progression have been studied as a means to help diagnose and monitor the disease, as well as identify people more likely to respond to a given disease-modifying therapy.
Yet, despite numerous efforts to find biomarkers of treatment response, very few are used in clinical practice to guide MS treatment decisions.
"This aspect is critical considering the current scenario of MS treatment, with many different options available to treat patients with MS," the researchers wrote.
The change in CXCL13 levels during the first year of treatment can be used in clinical practice to identify optimal responders to teriflunomide [Aubagio]
Study investigates treatment responses to 3 oral therapies
In the study, researchers in Spain set out to identify novel biomarkers that could predict responses to treatment in MS patients receiving three oral therapies — Aubagio, Tecfidera (dimethyl fumarate), and Gilenya (fingolimod). 
The team measured the blood levels of multiple inflammatory proteins that have been implicated in MS in previous studies. These included proteins produced by cells of the innate immune system — the first line of defense against foreign invaders — as well as by T- and B-cells.
The study involved 66 patients, including 19 who received Aubagio, 22 given Tecfidera, and 25 treated with Gilenya, who were divided based on their responses to treatment after one year.
Responders were defined as those with no evidence of disease activity (NEDA), which means that patients experienced no relapses, disability progression, or new or enlarging lesions over the treatment period. Those who failed to respond were said to have evidence of disease activity (EDA), as they experienced a relapse, disability worsening, or new MRI activity over the same period.
The two groups were generally similar, though EDA patients given Aubagio included more women and more patients with a high lesion burden than those with NEDA.
The researchers first studied a possible relationship between the levels of biomarkers and clinical measures, such as disease duration, number of relapses, and disability status at the start of treatment. Only interleukin-10 levels were significantly associated with disability scores.
To identify biomarkers that could predict response to treatment, the team examined the change in their levels over the first year of treatment. Results showed NEDA patients on Aubagio experienced significant reductions in CXCL3 and TNF-alpha, while levels remained stable in EDA patients on the same treatment.
In contrast, none of the proteins evaluated changed significantly in NEDA or EDA patients after treatment with Gilenya or Tecfidera.
The potential of TNF-alpha and CXCL3 as biomarkers of Aubagio response were confirmed in a second group of RRMS patients. However, only CXCL13 showed good performance in discriminating NEDA and EDA patients after one year of Aubagio, with the optimal cut-off value to identify treatment responders being a change of 9.64 picograms/mL or higher.
"Considering the important role of CXCL13 in the recruitment of B cells into the CNS, the decrease in [blood] CXCL13 levels in teriflunomide responders could be one of the mechanisms of action by which teriflunomide exerts its beneficial effects," the team wrote.
The findings "support the use of longitudinal measurements of serum CXCL13 levels as a biomarker to monitor treatment response in patients with RRMS receiving teriflunomide," the researchers concluded.