Adult diagnostic criteria lacking at predicting future MS in children
Only 66% of children with signs of demyelination met McDonald criteria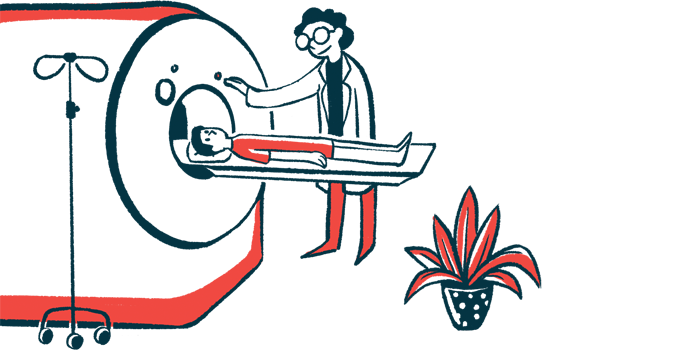 Predicting whether an asymptomatic child or adolescent with signs of demyelination on imaging scans will develop multiple sclerosis (MS) is difficult using adult diagnostic criteria, a small study found.
The findings highlight the need for more suitable criteria for pediatric patients, which could let them begin treatment at the earliest stages of disease.
"Finding MS early can help a doctor knock out a whole bunch of future problems for their patients," Vikram Bhise, MD, study lead author and director of the division of Child Neurology and Developmental Disabilities at Rutgers Robert Wood Johnson Medical School, said in a news release. "But that can only happen with accurate diagnostic tools."
The study, "Silent findings: Examination of asymptomatic demyelination in a pediatric US cohort," was published in Multiple Sclerosis and Related Disorders.
MS occurs when the immune system mistakenly launches an inflammatory attack against the protective myelin sheath that wraps around the nerve fibers, causing demyelination.
Demyelination shows up on MRI scans as either bright or dark spots known as lesions. Sometimes, these lesions are found by accident before the disease manifests with its typical symptoms. When this happens, it's called radiologically isolated syndrome (RIS).
A large subset of RIS patients will eventually have a first episode of clinical symptoms and be diagnosed with clinically definite MS. Doctors have therefore developed specific criteria to diagnose RIS or overt MS using MRI findings in adults.
RIS is diagnosed based on the Barkhof criteria, which requires patients to have at least one lesion with active inflammation or at least nine lesions with or without inflammation that are spread throughout different regions of the brain.
The McDonald criteria is used to diagnose MS, and notes that patients must show evidence of damage in multiple regions in the nervous system that occurred at distinct points in time.
After looking at MRI scans from children with MRI findings suggestive of demyelination, researchers found these criteria can't accurately predict the development of MS, however.
"In our study, not all patients met the McDonald or Barkhof criteria, yet some went on to develop MS," Bhise said. "This suggests that the criteria used to characterize RIS in adults might be insufficient for the younger population."
Diagnostic criteria and MS activity
The study included 38 children and adolescents with available clinical and imaging data on the U.S. Network of Pediatric Multiple Sclerosis Centers and Rutgers Robert Wood Johnson Medical School databases.
All had signs of demyelination in MRI scans and their mean age was 13.8 (range, 7.6-17.8). The reason for undergoing brain MRI was not recorded in the databases, but, headaches were deemed the most likely reason, based on the researchers' experience.
Over a mean 3.7 years after the initial scans, 14 of 35 (40%) had a first clinical attack and 27 of 37 (73%) had new MRI lesions. On average, the time to the first clinical episode was 2.2 years and the time to new MRI activity was 1.2 years.
These children and adolescents shared similar clinical demographic factors with a group of 1,152 patients with pediatric-onset MS, but not all met current diagnostic criteria for the disease.
In fact, only 25 of the 38 children (66%) with signs of demyelination on MRI scans met the McDonald MRI criteria and 14 (37%) met the Barkhof criteria. About a third of those meeting any of the criteria had an episode of MS-like symptoms and almost three-quarters had new MRI activity.
Disease activity was not exclusive to patients meeting the criteria, however, with similar proportions of patients not meeting them also having symptoms or new lesions.
Among the children who didn't meet the McDonald MRI criteria, 42% had a first clinical attack and 75% had new MRI lesions. Of the children not meeting the Barkhof criteria, 45% had a first clinical episode and 70% had new MRI activity.
In those who didn't meet the McDonald criteria, the total number of lesions and the number of lesions in the area around the ventricles — fluid-filled cavities in the brain — predicted the time to a new lesion.
"Our findings underscore the need for further study to determine if criteria currently used for pediatric patients with purely radiographic evidence of demyelination are sufficient," the researchers concluded.