Briumvi's permanent J-code will aid reimbursement for MS patients
The Medicare and Medicaid Services-issued code will be effective July 1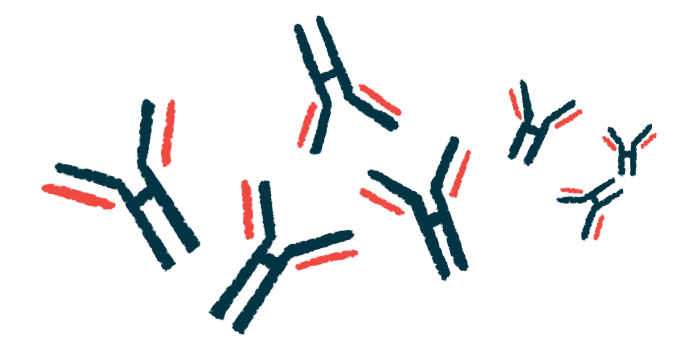 The recently approved CD20 inhibitor Briumvi (ublituximab-xiiy) has received a permanent insurance reimbursement code that will simplify claims submissions and documentation processes for adults in the U.S. with relapsing forms of multiple sclerosis who are prescribed it.
Issued by the U.S. Centers for Medicare and Medicaid Services, the J-code is used by commercial insurance plans and government payers for medications administered by a physician. The code will make the billing and reimbursement process easier, which can ultimately facilitate access to the TG Therapeutics therapy.
Under the Healthcare Common Procedure Coding System, Briumvi's J-Code (J2329) will become effective July 1.
"The issuance of a permanent J-Code for Briumvi is a significant milestone in our early launch phase. Once in effect, the permanent J-Code will provide a streamlined and efficient reimbursement process, which we believe will facilitate additional patient access," Michael S. Weiss, chairman and CEO at TG Therapeutics, said in a press release.
Since its approval last year, Briumvi has been prescribed to more than 400 patients at over 125 centers. Coverage is in place for more than 50% of the patients covered across the U.S., the company announced in a financial update.
"We are encouraged by the early launch of Briumvi," Weiss said.
Briumvi is a monoclonal antibody designed to reduce the levels of B-cells, a type of immune cell involved in the inflammatory attack that causes damage in MS. After two initial intravenous (into the vein) infusions two weeks apart, the medication is administered via hourlong infusions every six months.
Its approval in the U.S. was supported by data from two Phase 3 trials — ULTIMATE I (NCT03277261) and ULTIMATE II (NCT03277248) — which collectively enrolled 1,094 patients with active, relapsing types of MS.
Results showed Briumvi significantly outperformed Aubagio (teriflunomide), an oral MS therapy, at reducing relapse rates and lowering the number or lesions after two years. It also improved disability-related measures and quality of life.
Briumvi became commercially available in the U.S. in January, at about $59,000 a year. This made it the lowest-priced disease-modifying therapy for MS, with the least-expensive drug after Briumvi, Ocrevus, costing about $75,000 a year.
TG Therapeutics has launched the Briumvi Patient Support program to support those prescribed Briumvi through their treatment. The program includes information about insurance coverage and financial assistance to help access the medication, as well as assistance with infusions.
The therapy is being reviewed in Europe for treating relapsing forms of MS. Last month, a committee from the European Medicines Agency recommended its approval for that indication. A final decision is expected in the coming months.