Matrimony and Multiple Sclerosis … in Sickness and in Health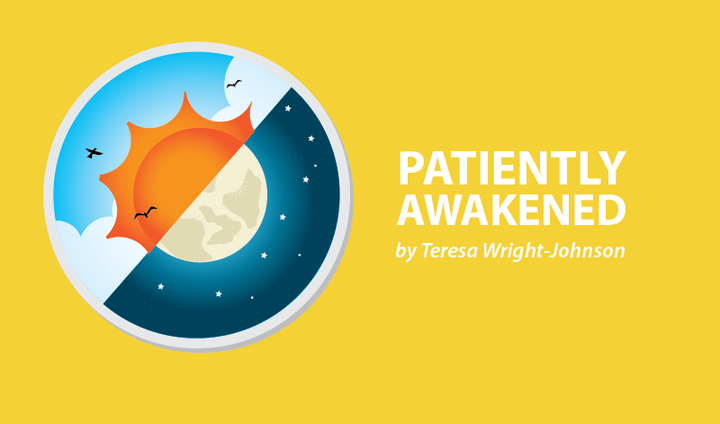 "In sickness and in health." These words are said by everyone embarking upon the exciting journey of marriage. Most are in love, excited about the future and hopeful they have found their happily ever after. Many of us repeat the words "in sickness and in health" without much thought, not appreciating the true meaning until the time comes to make good on the promise. To be certain, this is one of the most important vows a couple will take.
Heart disease has been my companion my entire life. I knew it also would accompany me into matrimony. My childhood cardiologist and I had several conversations about this subject. He was present when I began dating and we had some really intense discussions. My most vivid memory from that time was when he advised me to be honest about my medical situation. He cautioned me never to take away someone's right to choose. He said that I needed a special man in my life, one who knew and accepted all of me. He avowed that not just any man would do. He has since transitioned, yet I will never forget the lessons I learned under his care.
My husband knew my story. I told him everything. The large scar in the middle of my chest, my badge of courage, is displayed proudly. He knew he was marrying someone with a chronic illness and he knew my heart health could change at any time. We had several profound conversations about what having heart disease meant for me and possibly for us. We discussed the concerns, limitations and expectations. My husband knew that heart disease would be a lifelong battle. He was prepared for that fight.
What neither of us knew, and therefore could not prepare for, was Multiple Sclerosis. It seemed as if that diagnosis knocked the wind out of both of us. The more we learned, the more frightening the disease became. Multiple Sclerosis was the unfamiliar stranger that now resided with us. We had to make room for it, giving it a space in our lives. We had to process this as a couple and individually. It was not easy. At times, it still is a difficult task. MS has affected my life — our lives — in ways I never could have imagined. Although I suffer physically, mentally and emotionally, my husband suffers alongside me.
Husband strong in sickness and in health
Husbands love their wives and are protective of them. My husband cannot protect me from my illnesses. I cannot count the number of emotional outbursts I have, the bouts of depression and anxiety, and the days and nights that pain and fatigue prevent me from having a "good" day. The times when my mind says fight, but my body becomes my adversary, confining me to my bed or my couch. The days when someone will say "but you don't look sick" and I want to scream at them or cry to them. Yet, I hold it together knowing that every day of my life is a fight. My husband knows this. He sees. He does not have MS, but it has become his reality. He often worries I am doing too much and he is fearful of the probability and severity of relapses.
Since my diagnosis, I have read several blogs and personal articles that discuss the impact MS has on marriages. Some say that MS causes marriages to collapse because of the pressure and all of the changes caused by the disease. Marriage itself is difficult. It takes commitment, a strong foundation, and the ability to change and adapt to new situations. If one or any of these are lacking, it may very well lead to the dissolution of a marriage.
My illnesses are revealing so much about my marriage and what it is made of. Every day I realize why the other relationships I had did not work out. I don't believe that any one of them could have, or would have, weathered the storms of my illnesses. In addition to being physically strong, my husband is strong in character. He is there with me at every doctor's appointment, every hospital stay and every high and low. When I cry, he wipes away my tears. When I feel hopeless, he encourages me and tells me I will make it through. He reminds me he is here with me. I am certain he would carry my pain if it was possible. Every day he does what he can to make my burdens easier to bear.
In sickness and in health. I earnestly realize the magnitude of these words and what they mean in regard to marriage. It is easier to maintain a relationship when all is well. The truth is revealed when illness or adversity strikes. The one who will love you in the midst of and through an illness is a keeper. I pray every day for the health of my marriage and for the wonderful man who travels alongside me .. for better or for worse, in sickness and in health.
"And I will betroth you to me forever. I will betroth you to me in righteousness and in justice, in steadfast    love and in mercy." (Hosea 2:19)
Note: Multiple Sclerosis News Today is strictly a news and information website about the disease. It does not provide medical advice, diagnosis, or treatment. This content is not intended to be a substitute for professional medical advice, diagnosis, or treatment. Always seek the advice of your physician or other qualified health provider with any questions you may have regarding a medical condition. Never disregard professional medical advice or delay in seeking it because of something you have read on this website. The opinions expressed in this column are not those of Multiple Sclerosis News Today, or its parent company, BioNews Services, and are intended to spark discussion about issues pertaining to multiple sclerosis.