A Father's Sage Advice About MS: Take All the Time You Need to Grieve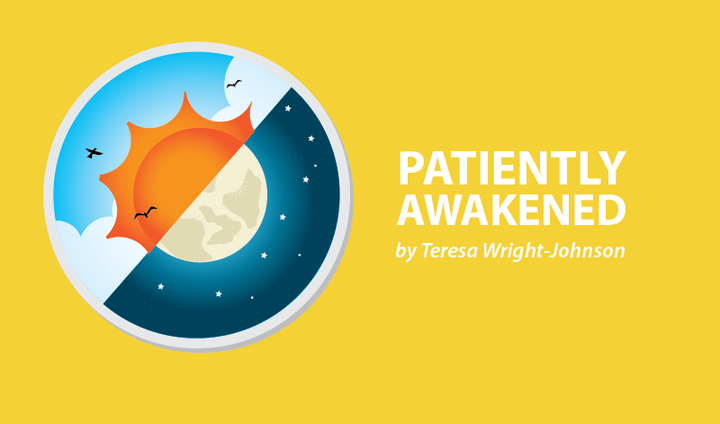 MS is an onerous disease. There are times when I feel as if I am in the midst of a tsunami. Everything comes crashing in and all I want is a safe haven, a level of calm. The tsunami consists of depression, physical symptoms and the destruction of peace.
For the purpose of this column, the tsunami is grief. Many of us are familiar with grief. MS and chronic illness undoubtedly will send us between the stages of grief. Just to review, the stages of grief and loss are: denial, anger, bargaining, depression and acceptance.
I have discovered there is no particular order when referring to the grief process. Often I proceed from denial to depression, or from anger to acceptance. There is no rhyme or reason. At times I have the heart of a warrior, truly believing I will weather the storm. At other times I am filled with doubt and despair. There also are those times when I wish I could feel absolutely nothing. I don't want to think about this disease or imagine what can and will happen. I just want to pretend, if only for a moment, that I will wake up from this nightmare.
But I know the truth. I cannot awaken from this.
Prior to receiving my official diagnosis, I was fretful and frustrated. I was permanently injured and had been experiencing extensive physical pain. I knew there were some other issues going on. I also realized I was not seeing a neurologist for fun. There was something they were looking and waiting for.
I remember the day I received my MS diagnosis. I was devastated. Although I knew I probably had MS, hearing the confirmation devastated me. I felt as if I cried a river of tears. My neurologist comforted me and I will never forget his words. He said it's okay to cry, but we have to focus on what we are going to do next. He assured me there were options for treatment and that we were a team.
In this together
My husband consoled me and reminded me that we are in this together. My parents were devastated, but as usual, they reminded me of the faith that was instilled in me and told me that I was made to survive. They said I have a survivor's heart. My sisters, relatives and friends were supportive.
Many difficult days followed. There were days when I did not want to get up. There were days when I just wanted to surrender. There were the "Why me?" and "Woe is me!" moments. Truthfully, I still have those days and moments. I recall a situation where someone told me "I let you complain long enough." They basically told me they were tired of hearing my complaints. They said I have MS and I must accept that. The person was very dear to me and I was shocked by the response.
Suddenly I felt ashamed and angry at the same time. I thought to myself "I know I have MS, I just don't want MS." I was angry because I felt the person was being inconsiderate. I was ashamed because maybe the person felt I was "playing the role" of a victim.
Later that evening I had a discussion with my father. I told him of the exchange and how the conversation left me feeling. My dad told me to take all the time I need. He reminded me it was my right to process my illness in my own way. He said there is no time frame for grief. He told me that my feelings were okay and he said I will be okay eventually.
I reflect on and revisit that conversation often. On the days when I feel guilty for having feelings of anger and depression, I am quickly reminded that I am entitled to my feelings. I remember that no one can take that away. I also am prompted to pray on my darkest days, asking for strength to fight, for peace that transcends my limited understanding, and for the patience to learn valuable life lessons in due time.
In closing, I say to you that it is okay to take all the time you need to process your emotions and your illnesses. Know that we will go back and forth between the stages of grief. I am finally okay with not being okay all of the time. I have learned to take the time I need. My only plea is that if it gets too overwhelming, please reach out for help.
Note: Multiple Sclerosis News Today is strictly a news and information website about the disease. It does not provide medical advice, diagnosis, or treatment. This content is not intended to be a substitute for professional medical advice, diagnosis, or treatment. Always seek the advice of your physician or other qualified health provider with any questions you may have regarding a medical condition. Never disregard professional medical advice or delay in seeking it because of something you have read on this website. The opinions expressed in this column are not those of Multiple Sclerosis News Today, or its parent company, BioNews Services, and are intended to spark discussion about issues pertaining to multiple sclerosis.