An MS Advocate for Those Who Really Need One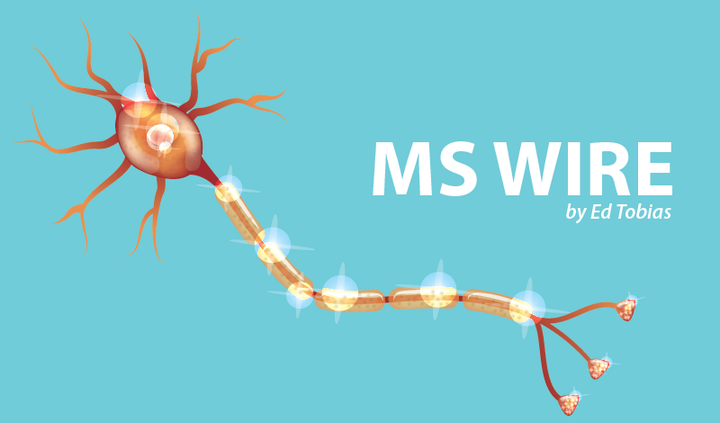 You probably haven't heard of Edward Dowd. I hadn't until I read about him in the latest issue of the National MS Society's magazine, Momentum.
I learned that Ed is a big-time landlord. The company he founded operates about a thousand rental apartments in the San Francisco area. He's a self-self made guy who used to put in 12-hour days, 7 days a week. But then in 1993, at age 47, Ed was diagnosed with multiple sclerosis. He says it's one of the best things that ever happened to him.
That's because MS forced Ed Dowd to slow down and to re-focus his life.  In the magazine article Dowd says "rather than running my business, I started looking at what (else) I could do — not focusing on what I couldn't do." The "what else" turned out to be helping improve people's lives through philanthropy; donating to organizations that will use the money to make a meaningful impact on people.
The Dowd Personal Advocate Program
One of those organizations is the National MS Society which, earlier this year, received a multi-year donation of $3 million. The money will fund the Edward M. Dowd Personal Advocate Program, a program that will focus on helping MS patients whose disability is severe and who need help to increase their independence and improve their quality of life.
The program hopes to accomplish this by providing patients with their own patient advocate; a case manager who will help them with things such as accessing benefits, finding good housing and medical care, and achieving financial stability.
The Personal Advocate Program will focus on MS patients who have:
Multiple, urgent issues and significant MS-related symptoms and/or disability
Significant changes in physical or mental health, or cognition
Inability of family or caregiver(s) to provide care or cope
Isolation (including being homebound), living alone, or other health or safety risks
Lack of home care, adequate housing, or other vital services
Inability to identify needs, e.g., scattered assistance requests or signs of being overwhelmed
Imminent potential of admission to a long-term care facility
Candidates for the Personal Advocate Program will be identified when they contact an  MS Society Navigator, a professional at the MS Society who, by phone, online or even via "snail" mail, can be asked anything about MS.
I can think of at least one MS patient who reads my column and who has blogged about having trouble dealing with some of the problems listed above. If I were her, I'd pick up the phone and dial 1-800-344-4867, or email: [email protected], and see if the Dowd program might be able to offer her some help. Or maybe it can help you.
Says Ed Dowd in the Momentum article, "There is help out there, and you just have to know it's there and access it."
[You're invited to follow my personal blog at www.themswire.com]
Note: Multiple Sclerosis News Today is strictly a news and information website about the disease. It does not provide medical advice, diagnosis, or treatment. This content is not intended to be a substitute for professional medical advice, diagnosis, or treatment. Always seek the advice of your physician or other qualified health provider with any questions you may have regarding a medical condition. Never disregard professional medical advice or delay in seeking it because of something you have read on this website. The opinions expressed in this column are not those of Multiple Sclerosis News Today, or its parent company, BioNews Services, and are intended to spark discussion about issues pertaining to multiple sclerosis.