Have Scooter, Will Travel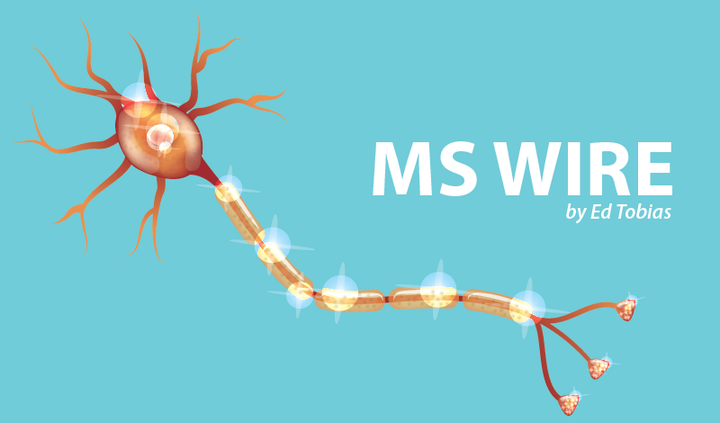 "Round, round, get around. I get around."
I was humming that classic 1960s Beach Boys tune this morning (yes, I'm that old) as I thought about a feature story that I saw on one of the TV networks recently. The story profiled Cory Lee. Cory has spinal muscular atrophy, which means he's one of us gimps who get around on wheels. For Corey, however, "around" means more than just wheeling around his neighborhood. With the help of his mom, Cory has traveled to nearly 20 countries on several continents. And he blogs about it on curbfreewithcorylee.com.
If you're stuck in a chair and you think you can't travel, think again. It takes some
planning, and it may cost a little more than your average trip, but where there's a wheel there's a way. Over the past 10 years my wife Laura, my scooter and I have been all over Europe. We've seen the Berlin Wall, traveled through the Vatican and taken a gondola ride in Venice. I've even rumbled over the ruins of Ephesus in Turkey and taken a tram up the cliffs of Santorini.  Closer to home, a visit back to the city where I grew up took us to see "Ground Zero" and the 9/11 Memorial and museum.
Cruising makes it easier
One of the things that makes travel a whole lot easier for us is doing that travel on a cruise. These days, most cruise lines are used to dealing with wheelchairs and scooters, and an accessible cabin, if you can get one, is a lot larger than a standard cabin and at the same price. Since you use the ship as your hotel you can visit multiple countries and only need
to unpack and pack once.  The crews on the five cruises we've taken all have gone out of their way to help us, even lifting my scooter into and out of the small "tender" boat that's sometimes used to ferry passengers from the cruise ship to the dock. In Alaska, where we took a train to our ship, the train had a lift that took me, with the scooter, from the ground to the train door and I drove right on.
There are many shore excursions for cruise passengers. Most involve large, comfortable  buses that have big luggage compartments underneath. The scooter slides right in and out. For more difficult locations, such as Ephesus, Turkey, Crete, Greece, St. Petersburg, Russia and Venice, Italy, our travel agent hooked us up with a car and a tour guide. It costs more, but it allowed us to move at our own pace, see more places in a short amount of time and have help moving the scooter and dealing with any language difficulties.
Good travel info is just a click away
There are several travel agencies that specialize in travel for folks with disabilities. Since we use a local agency I can't vouch for any of these. But sagetravel.com, and flyingwheelstravel.com, which sets up escorted tours, are two that I've come across on the internet.
There also are several on-line sites that can help you plan your trip. If you think a cruise is right for you I'd recommend taking a look at cruisecritic.com. Not only can you scope out various cruise lines, ships and locations, it has an excellent forum devoted to disabled cruise travel. Gimponthego.com provides great one-stop-shopping for all sorts of travel info. Spintheglobe.net is a blog written by Sylvia Longmire, who has multiple sclerosis and also happens to be Ms. Wheelchair USA 2016.
If you can't go far, go near
I know some who are reading this may not be able to afford to travel like this. But there probably is a wide selection of inexpensive trips that are within driving, or even mass transit, distance of where you live.
My point is simply to encourage you to get around, no matter where that "getting" gets you.
Note: Multiple Sclerosis News Today is strictly a news and information website about the disease. It does not provide medical advice, diagnosis, or treatment. This content is not intended to be a substitute for professional medical advice, diagnosis, or treatment. Always seek the advice of your physician or other qualified health provider with any questions you may have regarding a medical condition. Never disregard professional medical advice or delay in seeking it because of something you have read on this website. The opinions expressed in this column are not those of Multiple Sclerosis News Today, or its parent company, BioNews Services, and are intended to spark discussion about issues pertaining to multiple sclerosis.