Have Scooter, Will Travel (Part 2)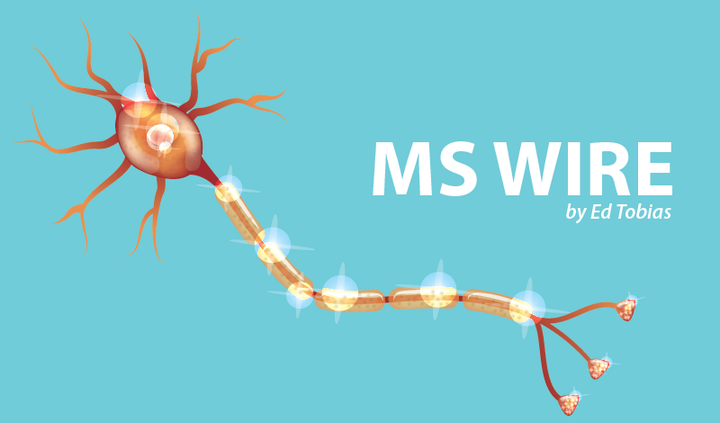 My column, earlier this week, about traveling with a scooter, generated a couple of questions. What do you ride? Where did you get it? How much did it cost?
Here are a few answers for the group.
Less than a week ago I finally trashed my Pride Sconic, which was ready to bite the dust. The
Sonic was nearly 12 years old and its motor had begun to make funny noises. The Sonic and I had traveled some rough roads and spent a lot of time in the salt air because I live at the beach, so it didn't owe me a thing. I really didn't want to be 10 blocks from home and have my scooter quit. So, I was off to a nearby scooter dealer to find a new ride.
After considering two Pride models, and one from BuzzAround, I drove off on a Pride Go-Go LX. It's the 2016 version of the Sonic with a few small upgrades. Here are some things I considered before making my decision.
What Does it Cost?
It would be nice if price was no object, but it always is. I didn't want to spend more than $1,500. In doing my research online I found scooters priced as low as $600 and as high as about $2,500. At the dealer it was a nice surprise. In January, 2005 my Sonic cost $1,995. My new Go-Go cost $1,079 and it has more features than the Sonic, including springs that act as shock-absorbers. The BuzzAround was priced at around $900, but I didn't feel as comfortable on it as I did the Go-Go.
In most cases, Medicare and insurance won't pay for your scooter. The cost will be covered only if your disability is so extensive that you need a scooter to move around in your home, and you'll have to jump through a bunch of bureaucratic hoops to receive that coverage. (I can't speak for what health services outside of the U.S. might require.)
If you can't afford a scooter there are some organizations that may be able to help you pay for one. I wrote about a few in a previous column.
How Will I Use it?
I have two scooters. The Go-Go is the larger of the two and I use it to travel around my neighborhood, doing errands or walking the dog. Though it breaks into four parts, and I can put it into the back of my SUV, I don't usually travel out of the neighborhood with it. If I'm going somewhere that requires taking the scooter in and out of the car several times, or if I'm traveling on a plane, train or boat, I use a much lighter TravelScoot, which folds up.
Where will you go? Hills, grass and other surfaces that aren't hard and flat will reduce your travel distance. The places you go also may require a greater-than-normal ground clearance, so read the specifications. If you're regularly riding after dark it's a good idea to have a light. If you're going to ride inside, or go in elevators, check the scooter's length and turning radius.
How far will you usually ride? The TravelScoot's lightweight and lithium-ion battery will take me nearly three times as far as the Go-Go on one charge. (Ten miles, rather than four).
Do you plan to carry anything? Most scooters have a small basket, but I've found it useful to have a scooter that allows me to place a small suitcase or a bag full of groceries under my legs.
How much do you weigh? Most scooters will carry 300 pounds, but not all will.
What's your level of disability? Can you use hand brakes or do you need a scooter that brakes automatically when you release the accelerator? Can you handle a scooter that has its accelerator only on one side of its handle bars, or do you need the flexibility of being able to use either hand? Does the scooter have power for reverse as well as forward? Though this has now been changed, my older TravelScoot required me to use one leg to push it backwards.
So, there's lots to consider. If it's feasible, I strongly suggest you find a local dealer/medical supply provider and actually test drive a few.
Scooter Choices
Here are a few online places to begin your scooter search:
Your Thoughts?
Please chime in if you have other suggestions or more questions.
[You can read other columns on my personal blog: www.themswire.com]
Note: Multiple Sclerosis News Today is strictly a news and information website about the disease. It does not provide medical advice, diagnosis, or treatment. This content is not intended to be a substitute for professional medical advice, diagnosis, or treatment. Always seek the advice of your physician or other qualified health provider with any questions you may have regarding a medical condition. Never disregard professional medical advice or delay in seeking it because of something you have read on this website. The opinions expressed in this column are not those of Multiple Sclerosis News Today, or its parent company, BioNews Services, and are intended to spark discussion about issues pertaining to multiple sclerosis.