Information Overload Precedes Lemtrada Infusions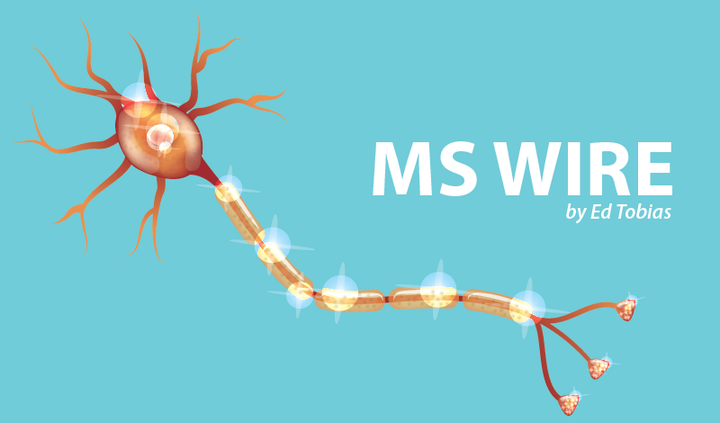 You know the saying about having too much of a good thing? I think that's me, right now, as I think about starting infusions of the multiple sclerosis drug Lemtrada on Dec. 5.
Lemtrada is supposed to be a super drug. As I wrote in an earlier column, my neurologist calls it "stem cell lite." Some wheelchair-bound MS patients have been able to take some steps after completing a course of Lemtrada. Others report similar improvements in other symptoms.
There's even a Facebook page where Lemtrada patients post selfies showing themselves smiling while hooked to their IVs and where they report about their experiences. This is where my information overload begins. This, I think, is why I'm nervous about starting this drug.
You see, the people who post on the Lemtrada page really tell it like it is. And, for every post about someone whose MS symptoms are improving, there's another written by someone who's having side-effects of chills, rashes or burning legs. At least it seems that way.
"I've had a urinary infection basically since treatment in April….My lymph nodes have been so swollen and sore the last couple of days, I've had a fever and feel terrible. Praying for relief."
"I woke up this morning with three sores in my mouth. I have also been super fatigued, been having a lot of weird nerve pain, body pain and my mood has been really off for the last week or so. I have contacted my neurologist."
"Just completed my first cycle of Lemtrada now dealing with flu like symptoms without the running noise…"
"I hate to admit it but I am getting very excited about the thought that the suffering of this long week could result in a cure… I will be disappointed if it does not"
On the other hand, there are patients who, it seems, don't suffer any side effects.
It's always been my feeling that the potential benefit of the MS drugs that I've used for 30+ years has outweighed the risk. So, I really can't understand why the possibility of feeling "super tired," feeling like I have the flu, or getting a sore in my mouth is bothering me.
I've always tried to get as much information as I can about things before I make a commitment, whether the commitment is to buying a car or booking a trip or using a drug. But I think I've reached the point where the information is hindering more than it's helping my decision-making.  It's information overload.
So, goodbye to the Lemtrada Facebook page for a while. Maybe I'll be back after my first round of treatment ends, and join the posters to praise or complain. I hope my post will be similar to this one:
"Six days after my round #1! That's the day I woke up feeling wonderful…..no MS symptoms/problems and everything was great……now, almost two years later, and it is still great!"
Fingers crossed.
[My personal blog can be found at www.themswire.com]
Note: Multiple Sclerosis News Today is strictly a news and information website about the disease. It does not provide medical advice, diagnosis, or treatment. This content is not intended to be a substitute for professional medical advice, diagnosis, or treatment. Always seek the advice of your physician or other qualified health provider with any questions you may have regarding a medical condition. Never disregard professional medical advice or delay in seeking it because of something you have read on this website. The opinions expressed in this column are not those of Multiple Sclerosis News Today, or its parent company, BioNews Services, and are intended to spark discussion about issues pertaining to multiple sclerosis.