MS, Mercury and My Mouth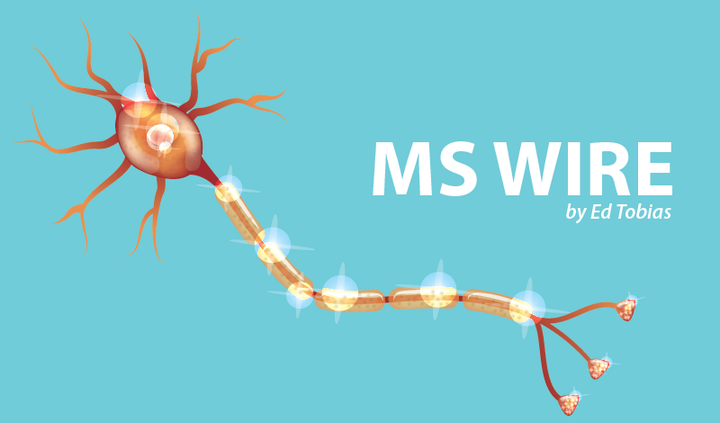 When I was a child my teeth had a lot of cavities So, I had lots of fillings in my mouth. The fillings were silver amalgam, which contain about 50% mercury.
Mercury is a pretty toxic metal. In fact, these days if you break a thermometer and its mercury spills onto the table, a hazardous materials team will be dispatched to clean it up.
Over the years there have been many reports written about whether mercury is dangerous to use in dental fillings. Some of those studies have associated silver fillings with several diseases, including multiple sclerosis, but the majority of those studies deny any connection with these diseases.
So, it was interesting that a news release hit my inbox the other day announcing that some European Union entities are in favor of banning these fillings in some cases.
The European Parliament, the European Commission and the Council of the European Union have reached a provisional agreement that, as of July 1, 2018, dental amalgam fillings should be banned in the EU for children younger than 15, and for pregnant and breastfeeding women. The International Academy of Oral Medicine and Toxicology (IAOMT), which is a non-profit group that encourages worldwide efforts to end dental mercury, issued the news release promoting that announcement.
"Mercury is toxic, and its use in all silver-colored dental fillings has been linked to environmental harm, as well as increased risks of Alzheimer's disease, multiple sclerosis, infertility, anxiety, depression, fatigue, and many other adverse health conditions," writes Tammy DeGregorio, DMD, president of the IAOMT.  The IAOMT, in fact, thinks the use of dental mercury should be banned entirely, worldwide.
What's prompting the EU?
I have to wonder why these three EU groups are taking action.
In the U.S., the Food and Drug Administration (FDA) has no problem with the use of mercury in fillings, writing on its website: 
"FDA has reviewed the best available scientific evidence to determine whether the low levels of mercury vapor associated with dental amalgam fillings are a cause for concern. Based on this evidence, FDA considers dental amalgam fillings safe for adults and children ages 6 and above. The weight of credible scientific evidence reviewed by FDA does not establish an association between dental amalgam use and adverse health effects in the general population. Clinical studies in adults and children ages 6 and above have found no link between dental amalgam fillings and health problems."
The National MS Society's booklet, "Dental Health – The Basic Facts," knocks down claims that using mercury in fillings contributes to someone's MS:
"There have been claims over the years that mercury leaking from amalgam dental fillings damages the immune system and causes a broad range of diseases, including MS. While the cause of MS remains unknown, there is no scientific evidence that heavy metal poisoning is responsible for either the onset or worsening of MS. There is no reason to have your dental fillings removed or replaced. This is a very expensive procedure with no proven benefit for people with MS."
The EU's own Scientific Committee on Emerging and Newly Identified Health Risks issued a report a few years ago concluding, in part:
"…there is no scientific evidence for risks of adverse systemic effects exist and the current use of dental amalgam does not pose a risk of systemic disease."
So, what's going on here? Has an industry group lobbied EU politicians to support a belief about mercury dental fillings that many, if not most, researchers don't support? If there's been new evidence to support this decision I can't find it, and it's not included in the IAOMT's news release.
The IAOMT has developed a process to safely remove silver fillings and it supports a group of dentists who use it. Could that be the reason for this latest push to ban the use of these fillings? Just wondering.
Note: Multiple Sclerosis News Today is strictly a news and information website about the disease. It does not provide medical advice, diagnosis, or treatment. This content is not intended to be a substitute for professional medical advice, diagnosis, or treatment. Always seek the advice of your physician or other qualified health provider with any questions you may have regarding a medical condition. Never disregard professional medical advice or delay in seeking it because of something you have read on this website. The opinions expressed in this column are not those of Multiple Sclerosis News Today, or its parent company, BioNews Services, and are intended to spark discussion about issues pertaining to multiple sclerosis.