Are You In or Out of the MS Closet?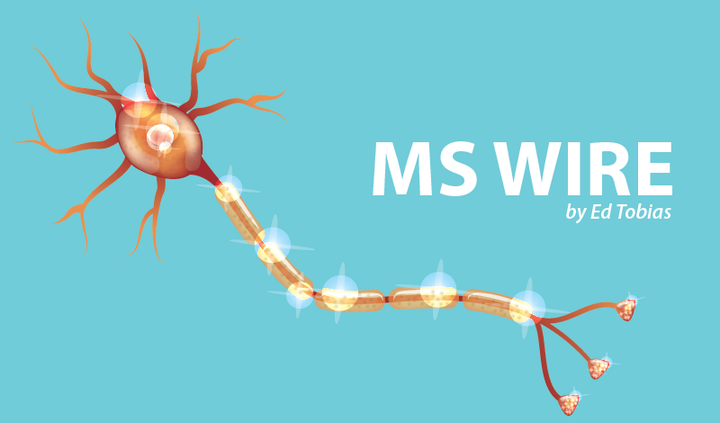 An MS patient who reads my column sent a personal message last week. It began: "Sorry about the secrecy. I'm in the closet! Seriously, I haven't told many people about my RRMS diagnosis, for many reasons. I really don't want my kids knowing. … I want to spare them that as long as I can. Also, I want to spare myself the looks and 'the question'." The question is something like "How are you …?" said with downturned voice and eyes, to which the response has been an automatic "fine."
Obviously, the "How are you?" person doesn't understand what MS is all about. But the automatic response of "fine," doesn't do anything to solve that problem. It doesn't help either person. It seems to me it's better to bite the bullet and start a little conversation about how sometimes you're fine, sometimes you're not, and other times you may look fine but you're tired, or your head is "spacey," or whatever other hidden symptom you may have. I also like using one of my favorite lines: Even a pair of deuces can be a winning hand if you play it right and have a little luck.
More concerning to me than the "look" is that the reader's kids are being left out of this education. I think they deserve to know. They're probably going to wonder what's going on when they see their parent dragging a leg or too tired to do something. I suspect they'll be grateful to have had this information shared with them. And, they may become this patient's best supporters.
There was a long chain on this subject on one of the MS websites that I follow, and the thoughts of about 90% of the MS patients who responded mirrored mine.
Some good resources
The National MS Society has some really good info about this problem: http://www.nationalmssociety.org/Living-Well-With-MS/Family-and-Relationships/Parenting. Also, here's an excellent overview of the whole subject: http://www.nationalmssociety.org/Living-Well-With-MS/Family-and-Relationships/Disclosure
A closet is for clothes, not hiding
Obviously, I'm not a fan of being in the closet. Shortly after I was diagnosed in 1980, I called a staff meeting at the all-news radio station where I was the news director. I told them my diagnosis. I told them about the MS symptoms, the ways the disease could play out, my prognosis and, most importantly, that I didn't plan any immediate life changes. I did the same with my family and friends. Now, I have to admit that my wife was a physical therapist, and that may have helped, but I would have proceeded the same if she'd been a bus driver.
I'm not saying that I go around beginning conversations with "Hi, I'm Ed and I have MS." Most people have no need to know. But there are many who do, e.g. co-workers, good friends and family, because my MS one day may impact our relationships in so many ways.
My MS was never a secret. It's a part of me and now you know about it. Let's move on.
Note: Multiple Sclerosis News Today is strictly a news and information website about the disease. It does not provide medical advice, diagnosis, or treatment. This content is not intended to be a substitute for professional medical advice, diagnosis, or treatment. Always seek the advice of your physician or other qualified health provider with any questions you may have regarding a medical condition. Never disregard professional medical advice or delay in seeking it because of something you have read on this website. The opinions expressed in this column are not those of Multiple Sclerosis News Today, or its parent company, BioNews Services, and are intended to spark discussion about issues pertaining to multiple sclerosis.