Lemtrada for My MS: First Month Report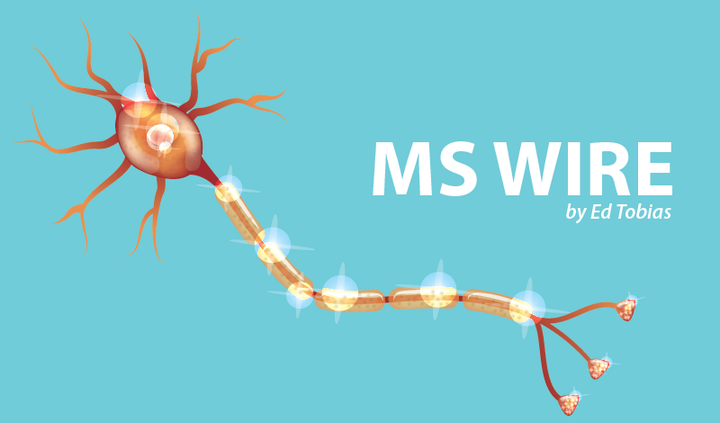 It's been a month since I completed my first round of Lemtrada infusions, so it's time to bring everyone up to date on how things are going.
I was told to expect a roller coaster of side effects. I'm pleased to say that, at least so far, it's been more like a ride on the Kiddy Koaster than the Cyclone.
Lemtrada, which carries the generic name alemtuzumab, is a humanized monoclonal antibody. It seeks out and destroys specific white cells that carry a protein called CD52. Many of these are believed to be the blood cells that attack the central nervous system in people with MS. After those cells are removed, the body manufactures new white blood cells that have different properties, i.e., beneficial helper cells rather than the destructive cells that are programmed to attack myelin.
So, it's not surprising there can be lots of side effects while my weakened immune system rebuilds itself.
Some Lemtrada patients have reported hives, nausea, vomiting and headaches. These seem to occur mostly during, rather than following, the infusions. I've had none of these. I did have a mild, spotty rash on my face one day, but it was taken care of with a little Benadryl and it hasn't reappeared. Actually, I'm not sure whether this was a result of the Lemtrada or the shampoo that I used in a hotel where my wife and I stayed a couple of days before the rash appeared.
Some people report they're VERY tired, sleeping many hours of the day. My fatigue has been part of my roller-coaster experience. This morning, for example, I woke up with no energy. Other mornings I'm ready to go even if I've had my sleep interrupted several times. And, right now, my energy is fine.
More serious was an appearance of what I think was the "MS Hug." About 10 days post-infusion an aching pain gripped my rib cage on my left side. When I sneezed the pain was stabbing, like my ribs had been broken. It was severe enough to double me over. But that really bad pain eased after about a minute and the constant ache has eased each day. Now it's almost gone.
The most troubling side-effect has been bladder control. It's not easy to share this with the world, but I know that my MS friends will understand. Just within the past two weeks my urgency and frequency have become worse than they've been in my 36 years with MS. Some nights I'm up three or four times for bathroom runs, and "run" is an appropriate word. It's also a daytime problem and I've begun using heavy-duty absorbent underwear, 24/7. But this, too, acts like a roller coaster and today the bladder is pretty much behaving itself. Just the same, I'll be checking with my neurologist about changing my bladder meds to try to help things.
Have I seen any improvement in my symptoms, as others have reported? Not yet, but that would just be icing on the cake. My hope is simply that Lemtrada will halt any more progression of my MS. And that story is still to be written.
Note: Multiple Sclerosis News Today is strictly a news and information website about the disease. It does not provide medical advice, diagnosis, or treatment. This content is not intended to be a substitute for professional medical advice, diagnosis, or treatment. Always seek the advice of your physician or other qualified health provider with any questions you may have regarding a medical condition. Never disregard professional medical advice or delay in seeking it because of something you have read on this website. The opinions expressed in this column are not those of Multiple Sclerosis News Today, or its parent company, BioNews Services, and are intended to spark discussion about issues pertaining to multiple sclerosis.