MS Drug Treatment Costs Start the Year Headed Up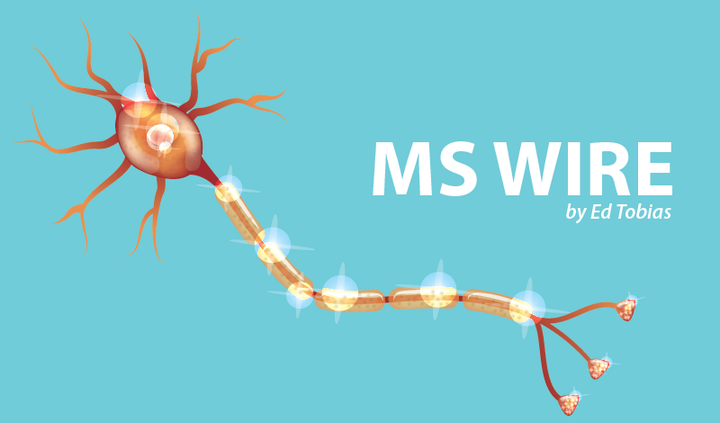 I don't think this will surprise you. Multiple sclerosis drugs, some of the most expensive drugs there are, are getting even more expensive.
Drug industry analyst Eric Schmidt, quoted in the Boston Business Journal, reported that Biogen began the new year by upping the price of Tecfidera, Avonex and Plegridy 8%. Tysabri got a 3.5% price hike. This is on top of a 4% price boost in December 2015 and another 5% in May, 2016 for the first three drugs, and increases of 5% in July 2015 and January 2016 for Tysabri.
What does this mean in terms of dollars? Schmidt estimates a year of Tecfidera now costs about $83,000. Avonex and Plegridy are right up there, too, with a price tag of about $81,000.
The Biogen MS drugs aren't the only ones with costs that continue to climb. Schmidt reports that Gilenya, made by Novartis, and Serono's Rebif are in the high-priced group. And, on January 1, Teva boosted the price of Copaxone, the top-selling MS drug, by 8%, bringing it to around $76,000 a year.
Which MS drug should I choose?
Considering the price increases, which may or may not hit your wallet depending upon upon your healthcare system and insurance, this might be a good time to take a look at a draft report that was produced last November. After reviewing hundreds of medical journal articles, and dozens of clinical trial reports, the Institute for Clinical and Economic Review has rated the efficacy, care support, potential adverse effects and cost of all of the disease-modifying therapies (DMTs) currently on the market. (A short article about the ICER draft report appeared on this website in December).
To me, the highlight of the report is that even though it has the potential for some major adverse effects, when all of the positives and negatives are weighed, including cost, Lemtrada (alemtuzumab) is rated highest. Good news for me, since Lemtrada is my current, and hopefully my last, DMT. Tysabri (natalizumab) also was given an "A" rating.
The draft report said:
"Of all the agents included in this review, natalizumab and alemtuzumab were the most effective drugs in reducing relapses and they were significantly better than the other DMTs. They were also two of the top three most effective drugs at reducing disability progression, although the separation from other DMTs was not as substantial. The differences in efficacy between the alemtuzumab and natalizumab were relatively small and non-significant. We gave each of these drugs an "A" rating – high certainty of a moderate to large net health benefit."
"The next most effective group for relapse reduction included rituximab (Rituxin), ocrelizumab (Ocrevus), daclizumab (Zynbryta), fingolimod (Gilenya) and dimethyl fumarate (Tecfedria).  In addition to greatly reducing relapses, ocrelizumab is one of the top two DMTs at reducing disability progression and to date, it has few know severe adverse events. However, the clinical trials establishing the benefits of ocrelizumab have not yet been published and there is no real-world evidence supporting its efficacy."
"The interferons, glatiramer acetate (Copaxone) and teriflunomide (Aubagio) were substantially similar with respect to their effects on (relapse rate) and disability progression. All are effective at reducing relapses and have good safety profiles with decades of treatment experience to support their safety."
The final ICER report, which is supposed to include input from patient comments, is expected at the end of January.
Obviously, only you and your doctor know what's right for you. But I hope this information will  provide some foundation the next time you have a discussion with your medical provider about DMTs.
Note: Multiple Sclerosis News Today is strictly a news and information website about the disease. It does not provide medical advice, diagnosis, or treatment. This content is not intended to be a substitute for professional medical advice, diagnosis, or treatment. Always seek the advice of your physician or other qualified health provider with any questions you may have regarding a medical condition. Never disregard professional medical advice or delay in seeking it because of something you have read on this website. The opinions expressed in this column are not those of Multiple Sclerosis News Today, or its parent company, BioNews Services, and are intended to spark discussion about issues pertaining to multiple sclerosis.