Vumerity's Safety, Effectiveness Bolstered by New Data from EVOLVE-MS-1 Trial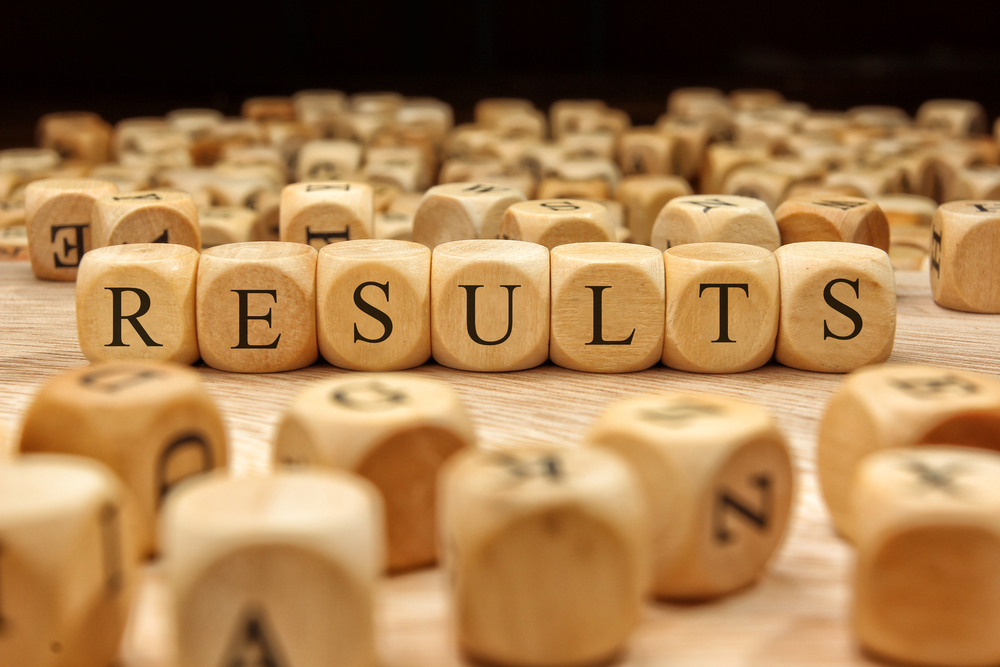 Vumerity (diroximel fumarate), taken as a 462 milligram (mg) tablet twice daily, significantly decreases disease activity in patients with relapsing-remitting multiple sclerosis (RRMS), and leads to low rates of gastrointestinal side effects, new interim data of Phase 3 trial EVOLVE-MS-1 show.
The findings were presented at the 2019 Consortium of Multiple Sclerosis Centers (CMSC), held May 28–June 1, in two posters titled "Tolerability of Diroximel Fumarate in Patients With Relapsing-Remitting MS: Analysis of Gastrointestinal  and Flushing Events in the Phase 3 EVOLVE-MS-1 Study," and "Efficacy of Diroximel Fumarate in Relapsing-Remitting MS Patients Who Are Newly Diagnosed  or Previously Treated With Interferons or Glatiramer Acetate".
Vumerity, in development by Alkermes and Biogen, is an investigational oral therapy for RRMS, currently under review by the U.S. Food and Drug Administration. A decision is expected in the fourth quarter of this year.
The effectiveness and safety of Vumerity in RRMS patients is being tested in the ongoing, open-label, two-year Phase 3 clinical trial EVOLVE-MS-1 (NCT02634307). The trial is being carried out in multiple European countries and the United States, and is enrolling approximately 1,000 patients by invitation.
Enrolled RRMS patients are categorized into subgroups, including those who were newly diagnosed and are treatment naïve, and those who had been previously treated with interferon or with Teva's Copaxone (glatiramer acetate).
Interim results from RRMS patients treated with Vumerity for approximately one year were presented at the CMSC meeting.
Post-hoc sub-group analysis of the trial data compared adjusted annualized relapse rates and the number of gadolinium-enhancing lesions (MS lesions with active inflammation) following treatment to the patients' baseline levels, (i.e., before the trial started).
The analysis included 82 newly diagnosed patients and 361 patients who had been treated previously.
For newly diagnosed patients, the adjusted annualized relapse rate decreased by 83% from baseline following one year of Vumerity treatment. In addition, the number of gadolinium-enhancing lesions was reduced by 96% by 48 weeks of treatment.
For patients who had been treated previously, the adjusted annualized relapse rate decreased by 72%, and the number of gadolinium-enhancing lesions was reduced by 64% with Vumerity between baseline and 48 weeks of treatment.
Based on the results, the team concluded that Vumerity "may be an effective treatment option in patients who are newly diagnosed with MS and [treatment] naive, as well as in those with greater time since diagnosis and prior IFN [interferon] or GA [Copaxone] use," the researchers wrote.
Regarding Vumerity's tolerability, the analysis showed that the rates of gastrointestinal side effects leading to treatment discontinuation were low — 0.7% after an average of approximately one year of Vumerity treatment.
In total, 30.9% of the patients reported gastrointestinal side effects during one year of treatment. These often were mild or moderately severe, occurred in the first month of treatment and, for 89% of the patients, were resolved quickly.
Overall, the data showed that 462 mg of Vumerity taken twice daily decreased disease activity, and resulted in low rates of treatment discontinuation due to gastrointestinal side effects.
"The results we are presenting at CMSC add to the body of evidence supporting the tolerability of diroximel fumarate and its potential effectiveness in relapsing MS patient populations, including newly diagnosed and early switch patients," Michael Ehlers, executive vice president, research and development at Biogen, said in a press release.
"We are excited about these data for diroximel fumarate and believe this distinct oral fumarate has the potential to be a meaningful treatment option for people living with MS," Ehlers added.
Alkermes is currently recruiting RRMS patients for the five-week EVOLVE-MS-2 trial (NCT03093324), at multiple sites across the U.S. and in Poland. As a toxicity study, the trial will directly compare the gastrointestinal effects of oral diroximel fumarate with Biogen's oral Tecfidera (dimethyl fumarate), both given twice a day. For more information, visit the trial page.