Here's What Kayak Lessons and MS Have in Common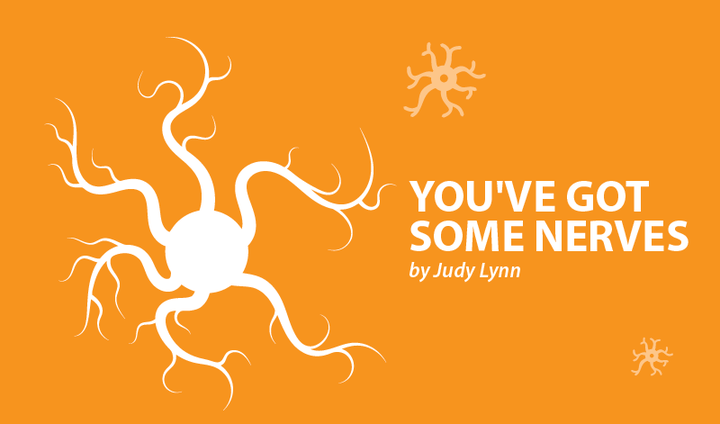 Several weeks ago I wrote about the benefits of time outdoors and my desire to learn to kayak properly, so  it can be an option when my legs won't carry me into nature. I recently completed the final of three indoor kayak lessons. The course was actually called "Kayak Roll." They weren't offering "Kayak Basics for Beginners" until next year, and I did not want to wait.
After getting the instructor's permission, I showed up for the classroom session. We watched videos, learned some stretches and discussed logistics and equipment. I left feeling slightly intimidated by my classmates, many of whom had their own kayaks, wetsuits and other gear.
Our second session was in a local high school swimming pool. The goal — learn to roll! That means if your kayak tips over and you are secured with the skirt, you can use your hips to "snap" yourself upright and hardly miss a beat in your paddling. According to an article on Northwest River Supplies website:
"Knowing how to roll doesn't mean that you shouldn't expect to swim every once in a while, because sometimes you won't have a choice. But, swimming should be one of your last resorts. Aside from being tiring, frightening and humbling, you're much more vulnerable to hazards when swimming in whitewater."
My classmates already had gone through the basic course where they learned a Wet Exit, and various paddle and brace techniques. The instructors, all volunteers from our local Mountaineers chapter, brought extra boats and gear. I can swim, but I don't regularly. I also am claustrophobic, and this I do regularly!  Between the voices of many instructors and students, more than a half-dozen kayaks and paddles in the pool, foggy goggles, secure nose clips, a snug personal flotation device, and the dreaded kayak "skirt" trapping me in the boat, what do you think happened?
If you guessed panic, you win. Perhaps the instructors did not notice my long, slow exhales as I tried to avoid hyperventilating? My chattering teeth could be blamed on being wet. The lack of coordination with the paddle and my body, well that's the proprioceptive dysfunction of MS, unfortunately. But the fact that I was banging on the bottom of the boat after three seconds upside-down?
For the record, smacking your hull is the signal for "turn me right-side up now, before I drown!"  But three seconds? Come on now, I can hold my breath for 30 seconds. I know because I practiced — on my sofa, with a cup of tea nearby and the sun streaming in the window. And what about the crazed flailing of the paddle, every which way but right, while upside-down in the boat?  Yep. All that was just a panic attack brought on by my claustrophobia, and it was not pretty. My instructors, helmets secured to protect them from my paddle, were tremendously patient. We modified and worked on bracing for the remainder of the session.
Exiting kayak underwater
I was better prepared for the next lesson. Per instructor recommendation, we would work on Wet Exit and bracing, rather than a roll. The ability to Wet Exit is critical, as our class lead explained, "… by critical, I mean life or death." Following their guidance, I had practiced holding my breath while wearing goggles and nose plugs. Admittedly, not in a pool because I had been traveling for work and did not want to get my hair wet in the hotel pool and then have to … (well, it's just a girl thing; never mind!). I did, however, roll off of the hotel bed and simulate the steps of a Wet Exit. Really. I have a picture on Instagram to prove it.
The Paddle Education website says this about a Wet Exit :
"If you've never been upside down in a kayak and think that you might get stuck, relax don't worry that's a totally normal feeling. You will soon see that it's actually REALLY easy to get out of your kayak when it's upside down. These boats are designed for easy exit. You will find you pretty much just fall out. When you start to learn this skill it may feel like you are under water for a longtime but don't worry, you're not. The average time from flip to breathing again is generally only about 3 seconds and we can all hold our breath much longer than that."
At the next lesson my instructor wisely encouraged me to practice my great escape before doing anything else. You can see how I did in this video:
http://multiplesclerosisnewstoday.com/wp-content/uploads/2016/11/IMG_3037.mov
I successfully completed a wet-exit at least a dozen times, even with my eyes closed. The knowledge that I could free myself from the watery confines of the high school pool, if I had to, helped me to relax. Even though the instructors were standing by, ready to turn the boat over, I needed to know that I could do it!
It reminds me of my desire to do my own injections or learn to drive with hand controls. Allowing others to help me is something I have worked on, but somewhere in my core it is important that I know I can save myself. That knowledge allows me to put aside the panic, and the fear of drowning in MS symptoms. It's easier to "roll" with things after that. And rolling with things may mean asking for help when I need it, or modifying my activities for a while. As they say about kayaking, "swimming should be your last resort." Indeed it can be tiring, frightening and humbling to muddle through this disease alone.
My kayak lessons provide a good reminder that I do not have to go it alone and save myself. But knowing that I can makes it easier to learn to roll. And, if I find myself underwater, I must remember that while it may feel like a long time, it really isn't. My spirit is designed for recovery and I can hold my breath as long as I need.
Note: Multiple Sclerosis News Today is strictly a news and information website about the disease. It does not provide medical advice, diagnosis, or treatment. This content is not intended to be a substitute for professional medical advice, diagnosis, or treatment. Always seek the advice of your physician or other qualified health provider with any questions you may have regarding a medical condition. Never disregard professional medical advice or delay in seeking it because of something you have read on this website. The opinions expressed in this column are not those of Multiple Sclerosis News Today, or its parent company, BioNews Services, and are intended to spark discussion about issues pertaining to multiple sclerosis.