Winter Is a Time to Recharge Amid Nature's Quiet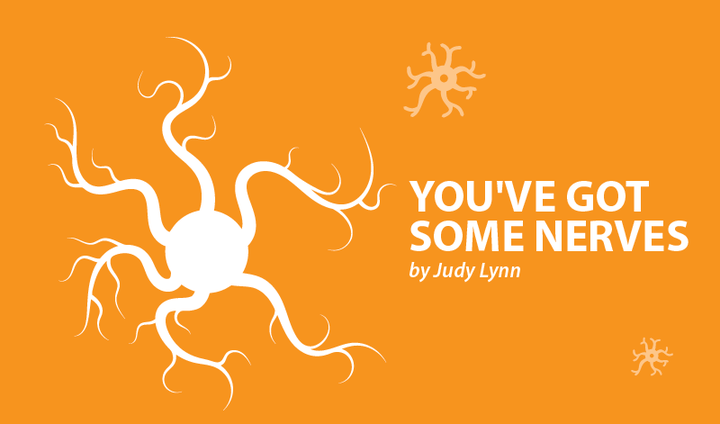 Our daylight hours continue to get shorter, as we get closer and closer to the winter solstice. At 4:15 p.m. I close the curtains and blinds, uncomfortable sitting on display in my living room as I continue to work until 5:30 most evenings. It's difficult to motivate myself to leave the house after this inappropriately early sunset; my eyesight is not what it used to be and driving after dark is a special challenge. Add some rain, traffic and pedestrians, and simple errands become a stress-inducing event!
Initially this column was going to focus on the difficulties caused by the lack of daylight, as well as my success and failure at either living with, or mitigating, the darkness. But I've changed my mind. Instead, I want to write about how the winter solstice may save my Decembers!
In a discussion with a friend today I shared my predisposition to introversion. Most people who know me casually would be surprised by this fact, but those who know me well understand that I need quiet and time alone to re-charge.  It occurred to me that my December tendency to go full Eeyore, if not Scrooge, may be exacerbated by my inner introvert.
Past attempts to understand this holiday glum pointed to Seasonal Affective Disorder, or SAD, which I explained in a previous column. Holidays are also a time to miss loved ones no longer with us. My father passed away almost 20 years ago, in December. Despite the decades gone by, a simple holiday song can jolt me back to the night he died.  And something about the backdrop of sparkling lights and Santa Claus has always made suffering in the world stand out in stark relief.
As I explained my introverted nature, it occurred to me that perhaps December, with its blanket of darkness, was trying to help me out. But our societal and cultural response to the lack of daylight is trying to do me in! There are parties, concerts, holiday festivals, potluck dinners, gift exchanges, beer-tastings, shopping trips, and cookie-baking invitations for nearly every day of the month on my calendar. My workplace alone has five different holiday events! Don't get me wrong — they are fun and I appreciate the invites and the chance to make merry in the face of the cold and dark. I say "yes" to too many things, thinking this will combat my winter gloominess.  But what if I'm making it worse?
Winter: A Time to Recharge
The truth is that even these fun social events "take" from me, because I am an introvert.  If you're not sure about yourself, check out this article in Psychology Today. Overbooking December just doesn't leave you enough space and quiet to re-charge. If you consider the rhythm of the natural world in the winter … seeds go dormant, trees are bare, animals hibernate, rivers freeze and slow their runs, a hush falls over the mountaintops … winter is the time to be quiet and still; it's a time to simplify, rest and renew. Why do we want to throw lights, glitter, and jingle bells at it?! That's what the spring is for — with growing sunlight, the glitter of wildflowers, and the jingle of songbirds.
This year I'm going to try to "just be" with winter. To match the rhythm of nature. It won't be perfect, because there are some events and traditions that are important to me and to the ones I love. But I will match each foray into the world of holly-jolly extroverts with a time of solitary reflection. I will say "no" more often, so that I can more fully enjoy the activities that I do engage in.
The writer Deena Wade, in a 2004  article about the winter soltice published in Mother Earth Living, quotes Richard Heinburg, the author of Celebrate the Solstice: "Wisdom consists in knowing one's place in any given cycle, and what kinds of action (or restraint of action) are appropriate for that phase."  Wade goes on to say that, "Attuning our senses to the subtle changes and cycles of the seasons might help us attune more lovingly to the subtle changes and cycles in ourselves."  We know that MS attacks our myelin, but we also know that sometimes the myelin repairs itself. When I think about other injuries to the body — a sprained ankle or broken bone, for example — I know the injured area needs to rest in order to heal. Maybe my nervous system needs the quiet introversion to heal, too.
Following Wade's advice may allow me to get to the other side of winter with a feeling of gratitude and renewal, rather than simply being relieved that it's over. Winter is nature's party for the introverts. I have accepted my invitation, and look forward to trying some of the party games that Wade suggests in her article. Dec. 21 is the winter solstice, the shortest day of this year. A quiet celebration of resilience and renewal is on my calendar.
Note: Multiple Sclerosis News Today is strictly a news and information website about the disease. It does not provide medical advice, diagnosis, or treatment. This content is not intended to be a substitute for professional medical advice, diagnosis, or treatment. Always seek the advice of your physician or other qualified health provider with any questions you may have regarding a medical condition. Never disregard professional medical advice or delay in seeking it because of something you have read on this website. The opinions expressed in this column are not those of Multiple Sclerosis News Today, or its parent company, BioNews Services, and are intended to spark discussion about issues pertaining to multiple sclerosis.