Multitasking vs. Mindfulness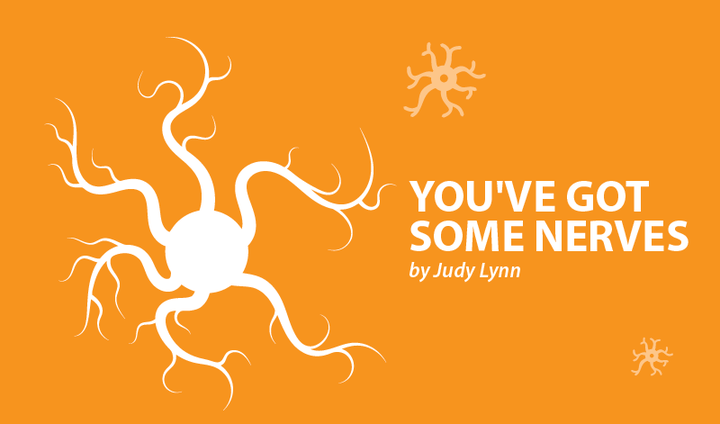 The glory days of multitasking may be fading. More and more research points to the fact that our brains actually cannot multitask. Rather, the brain shifts rapidly (it's all relative) back and forth between tasks as we attempt to do multiple activities at once.
Like many people with MS, I was an overachiever at the time of my diagnosis. Parenting two young children and attending graduate school meant that I regularly attempted to accomplish too much at one time. Often, I was successful, but at a price. I missed out on genuine moments of engagement with my children when I tried to cook dinner, rotate the laundry, and feed the dog while I was helping with homework or hearing how someone's day went. Little did I know that multitasking was actually bad for my brain!
Costs of multitasking
One research article on the American Psychology Association website uses the term "switch costs."  "Although switch costs may be relatively small, sometimes just a few tenths of a second per switch, they can add up to large amounts when people switch repeatedly back and forth between tasks. Thus, multi-tasking may seem efficient on the surface, but may actually take more time in the end and involve more error. … even brief mental blocks created by shifting between tasks can cost as much as 40% of someone's productive time." I don't know about you, but I cannot afford to lose that much productive time.
My initial MS exacerbation put a speedy end to my manic tasking. Several lesions caused thoughts, words, and actions to struggle as they moved around the infrastructure of my nervous system. A neurological disaster had washed out roads and bridges, left storm debris blocking the way, and created long detours. Single-tasking was the only option, and I was slow at that.
With medications, diet and lifestyle changes, and a dose of good luck, my body repaired much of the storm damage. What it could not completely repair, it seems to have built new roads or permanently rerouted through other areas. Some of these new routes take a bit longer, but that's okay, I'm just thankful the messages can get through at all.
It can be tempting, and almost an expectation in our society, to multitask. This month the busy holiday season combined with a frenzied pace at work. Interruptions seem to have multiplied exponentially, as many around me seem to feel the same rush to get things done. At the office, I cannot travel from desk to copy machine without being asked a few questions and reminded of a meeting. By the time I get back to my desk I have lost my train of thought for the task at hand.
Text messages and calls from friends and family, holiday events, shopping, and household chores seem to increase as well this time of year. If I don't consciously silence the phone, then I cannot get through paying the bills without glancing down to make sure it's not something "urgent." Guess what? I think only once, maybe twice in my life, have I received a call that could not wait a half-hour.
Because I don't multitask well, if I do happen to glance at my phone to see that my sister wants to know if we can go shopping together on Saturday, then I feel the need to get up in that moment and check the calendar, lest I forget. When I look at the calendar I notice that I have an appointment for an oil change tomorrow. Then I need to check my work calendar to make sure I can get away for that. Oh, dear –  "Holiday Potluck" in bright red letters. And so it goes. The bills don't get paid, my sister doesn't get a reply, and I'll probably forget the oil change by the time the peanut butter blossom cookies are out of the oven.
Benefits of mindfulness
The antidote for multitasking seems to be mindfulness. I plan to ramp up my efforts at staying singularly focused and "in the moment." In "The Myth of Multitasking," Matthew McKinnon, MD, says that "Each time we practice mindful breathing our dorsolateral prefrontal cortex grows stronger and becomes more capable of redirecting our attention toward a chosen focal point. "Growing stronger" is not a metaphor, the dorsolateral prefrontal cortex literally grows, increasing synaptic strength."
What a lovely time of year to work on mindfulness — to really settle into those phone calls with friends and family around the country, visit with co-workers over a plate of bean dip and cookies, walk the dog in the sparkling frost, and enjoy the sounds of a Christmas concert.
I hope that you can find moments to strengthen your dorsolateral prefontal cortex during this holiday season and beyond!
Note: Multiple Sclerosis News Today is strictly a news and information website about the disease. It does not provide medical advice, diagnosis, or treatment. This content is not intended to be a substitute for professional medical advice, diagnosis, or treatment. Always seek the advice of your physician or other qualified health provider with any questions you may have regarding a medical condition. Never disregard professional medical advice or delay in seeking it because of something you have read on this website. The opinions expressed in this column are not those of Multiple Sclerosis News Today, or its parent company, BioNews Services, and are intended to spark discussion about issues pertaining to multiple sclerosis.