Party with MS: Tips for Staying Aware, Carefree on the Dance Floor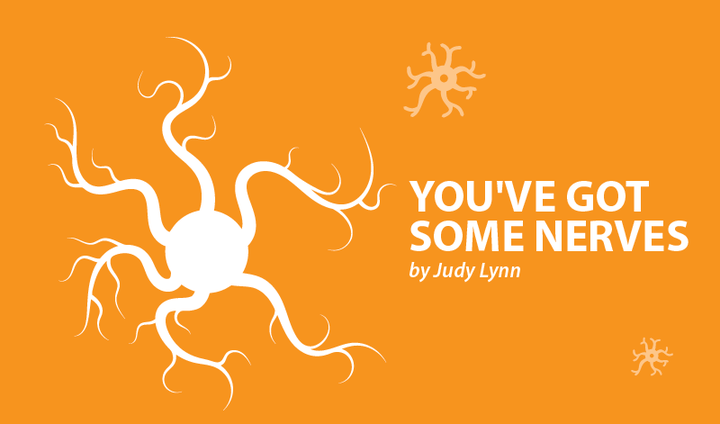 Cookies and veggie tray in tow, and trepidation in check, I ventured to a New Year's Eve party at a friend's house. Since my diagnosis of MS, New Year's Eve has been celebrated at home with Dick Clark, and then Ryan Seacrest, to keep me company.
In Winter Solstice and Time to Recharge I shared about my introvert side and the need for quiet time.  Despite my best intentions, in the week before Christmas I worked too much and found myself drained by Dec 23. After a quiet Christmas Eve with family, I spent the next day in near silence. The dog and I took a long walk and we had a short visit with a friend who gave me a Mary Oliver book of poetry, a perfect way to recharge!
That respite from activity and a few days off work gave me the courage I needed to join my friends for some New Year's revelry. The thing about parties is that they have a way of bringing up all my MS baggage.
Problems with parties
Sensory overload — Music, talking, variant lighting, people bumping into you. When one's nervous system is damaged it simply cannot handle the heavy load of sensory input. It's a bit like plugging four appliances into a frayed electrical outlet.

Tip: Find a quieter corner with low lighting when you need a break. Try to look mysterious.
 Vestibular problems — Balance issues may mean you cannot recover as quickly if you lean suddenly to avoid being taken out by an elbow and a beer. It can feel like an obstacle course just moving through a group of people.

Tip: Focus when moving through a crowd. Slow and steady is safest.
 Awareness — Your body knows where its various parts are in space and relative to each other, and should move them with appropriate force and direction — but not always!

Tip: Accidentally bump into someone while dancing? Back the Bus Up and wink. Vigorously grabbed some air instead of your drink? Turn that into a stretch.
Foot drop — Toes won't pick up when they should and you literally trip over your own feet.

Tip: Keep one hand free. Carry the plate or the drink, but not both! That way you can catch yourself if you stumble, without flinging your vodka soda across the room. Which brings me to …
Drinking — I know that drinking is not a symptom, but alcohol will amplify many, if not all, MS symptoms.

Tip: Make sure it's okay to drink with your medications. Eat well and drink water. And if you do have a cocktail at the party, avoid red wine. Why? Because it will stain the carpet when your foot drop trips you!
These are just some of the things that make parties challenging for me. There also may be muscle spasticity, speech difficulty, pain or fatigue. Thankfully, at this New Year's party, I was reminded that sometimes it feels good to throw those symptom suitcases into the middle of the room and realize that no one really cares. In fact, they hardly noticed and we all just danced around them.
Laughing, dancing and enjoying the company of others, allowed me to forget about my MS for awhile. I needed the entire next day to recover, but it was worth it!
Does MS affect your ability to enjoy a party? What tips can you share with the rest of us?
Note: Multiple Sclerosis News Today is strictly a news and information website about the disease. It does not provide medical advice, diagnosis, or treatment. This content is not intended to be a substitute for professional medical advice, diagnosis, or treatment. Always seek the advice of your physician or other qualified health provider with any questions you may have regarding a medical condition. Never disregard professional medical advice or delay in seeking it because of something you have read on this website. The opinions expressed in this column are not those of Multiple Sclerosis News Today, or its parent company, BioNews Services, and are intended to spark discussion about issues pertaining to multiple sclerosis