Interferon Hangovers: Managing Treatment Side Effects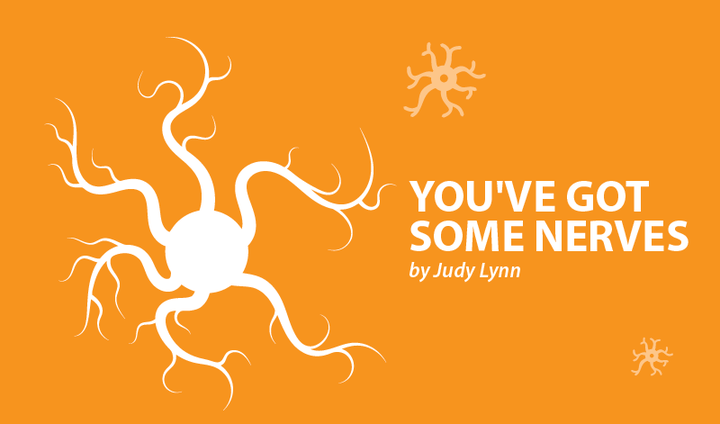 Interferons (Beta and Alpha) are the oldest of the disease-modifying treatments, or DMTs, for people with MS. Interferons include Avonex, Betaseron, Rebif, and Plegridy. This column won't get into the pros and cons of each of these treatments. Instead, I'd like to focus on one of the more common side effects associated with all forms of interferon treatment: Flu-like side effects. I prefer to call this my "interferon hangover." I have spent a good portion of the day fending off a wanna-be migraine, a sure sign that I had not followed my injection day protocols!
Symptoms will vary among individuals, but my interferon hangover generally includes:
Headache – Not your average sort, but more of a "Who put the ice pick in my temple?" and "Why is that light so blindingly bright?!" and "Stop talking so loud!"
Fever/chills – You know, teeth chattering while you kick off the covers with trembling limbs and wonder if your skin might ignite the sheets.
Muscle aches – Such an inadequate title for the sensation that I have been kicked by a horse, followed by someone peeling the muscles off my bones. I always think of that scene in the X-Men movie when Wolverine's bones turn to Adamantium.
Fatigue – Did I just nod off while going pee?
Uncomfortable sensations – My skin feels painful to the touch, even the softest T-shirt causes discomfort.
It may seem strange that I tolerate such side effects. I will admit I've had days when I just can't do it. But my "medication adherence" improved greatly after switching from every other day Betaseron to the once-a-week Avonex seven years ago. I am now 13 years post-diagnosis and I think I am doing pretty well.
It is my belief that treatment with interferons plays a key role in my ability to work full-time and live an active life, albeit a slightly modified definition of "active." My MRI's show minimal change — a few new lesions, but also the disappearance of a few old lesions. Disease progression has caused mild foot-drop, slight difficulty with word-finding (worse when I'm tired) and increased spasticity. The paresthesias and fatigue are the same, neither better nor worse. I can still go dancing, hike with a friend, stay up too late, carry a baby, take a road trip (with my hand controls), travel, and learn new tricks!
The risk of serious side-effects from interferons is more acceptable to me than some of the other DMTs, and I take comfort in how long Avonex has been on the market. I will add that my "interferon hangover" was worse when I first started the injections. This is common, and if one can hang in there, it often improves. I also found that the lyophilized, or powdered, versions of these medications are what works for me. I mix them up myself on injection day. Pre-filled syringes contain preservatives that I react to and cause my hangover symptoms to increase exponentially.
Through trial and error, I discovered how to minimize interferon hangovers and the impact they have on my quality of life. You will have to find what works best for you, but here are some tips that have helped me through injection days.
Hydrate – It's like preparing for a marathon. I drink a lot of water, coconut water, and herbal teas.
Fuel – Normally I eat a lot of fruits and vegetables, but injection day is different. A big dinner with lots of protein and starch seems to minimize the flu-like feelings.
Medication – 500 milligrams acetaminophen and an extra Gabapentin usually do the trick. If needed, I add curcumin supplements or a second acetaminophen.
Rest – Injection night requires 8-10 hours of sleep. This lets me sleep through the worst of the side effects. A late afternoon nap the next day is not uncommon.
Scheduling – I do my shots on Sunday evenings and telework a partial day on Mondays. This lets me stay in my sweatpants if I'm not feeling well, and I have control over lighting and sounds.
Do Nots – Skipping alcohol and junk food the day of and day after my injection is critical. It seems wise to be extra kind to my liver while it processes the interferon. I also avoid extreme heat, cold, or too much activity.
While these protocols are not terribly complicated, I'm human and I don't always follow them exactly. On those occasions, I pay for it. My headache this day is likely a direct result of getting only seven hours of sleep and not drinking enough water. The lack of sleep caused me to drink too much coffee (and finish off the dark-chocolate covered marshmallows) as my brain struggled to get through the work day. Neither of those things is helpful headache prevention.
Like all bad hangovers, an interferon hangover is likely to serve as a deterrent and remind me of what to do and not do in the weeks and shots to come.
Do you have any tricks for avoiding interferon side effects?
Note: Multiple Sclerosis News Today is strictly a news and information website about the disease. It does not provide medical advice, diagnosis, or treatment. This content is not intended to be a substitute for professional medical advice, diagnosis, or treatment. Always seek the advice of your physician or other qualified health provider with any questions you may have regarding a medical condition. Never disregard professional medical advice or delay in seeking it because of something you have read on this website. The opinions expressed in this column are not those of Multiple Sclerosis News Today, or its parent company, BioNews Services, and are intended to spark discussion about issues pertaining to multiple sclerosis.