MS Support Groups: Pot Brownies, Shoes, Bladders — and Inspiration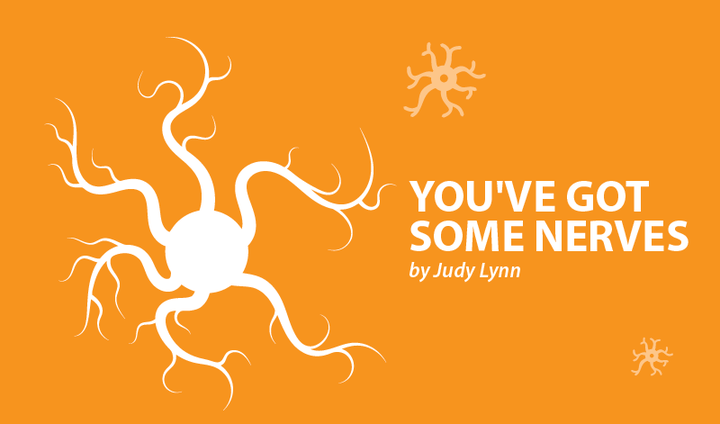 What do pot brownies, shoe shopping and bladder control have in common? These are just a few of the varied MS self-help support group discussion topics in which I have enjoyed participating.
I have been an attendee and group leader of two National MS Society self-help groups. I also take part in several various online webinars and groups, and spent a wonderful three days at a Women with MS camp.
The wealth of knowledge on reserve in the lived experience of others with MS is priceless. 
According to The National MS Society, self-help or support groups benefit MS patients by:
Learning new information and strategies for confronting problems.
Finding support from others.
Extending the opportunity to help others.
Feeling empowered and more self-confident in coping with challenges.
So, what's not to love? Why isn't everyone joining in this group hug? (Way better than an MS hug!) Over the past 13 years I have heard a variety of reasons why people don't feel an MS support group is right for them. These range from logistical concerns like "I don't have childcare," to feelings of fear, such as "I don't want to see people in wheelchairs."
The advent of online groups, and even some for particular audiences such as parents or young adults, helps to break through some of those barriers. There are many online groups. MSconnection.org is offered by the National MS Society, but there are other platforms. I encourage you to find a group that meets your needs. I participate in groups for writers with MS and have had the opportunity to have my writings published in anthologies because of these groups.
Despite the benefits of online groups, I still like to meet people face-to-face and in my local community. But what about those fears? Are there people with walkers and wheelchairs in the groups? Yes. Do people talk about scary symptoms, like loss of bladder control, walking or depression? Yes. Is it depressing? No. Not for me. We may talk about depression, but we probably will be laughing as we do. MS is a crappy disease that can manifest in so many ways it is dizzying. Luckily, most of us don't get hit individually with all the symptoms.
However, collectively we often have the bases covered, which means we can learn something different from everyone. It seems to me that individuals with MS, perhaps because of the ever-changing nature of our disease, are some of the most creative and resilient people.
These in-person groups have helped me:
Learn about the MS Navigator program that helped me sort out the various processes and financial assistance when I needed hand controls for my vehicle.
Have non-judgmental, and often humorous, conversations about marijuana. This lets me ask the questions that I may be too timid to ask my provider.
Get to know people who understand that it's a Herculean effort to parent and work full-time, with MS; meet people who know my situation well enough to remind me to put on my own oxygen mask first, before helping others.
Lend an empathetic ear and share my experience about workplace disclosure and reasonable accommodations.
Witness courageous and creative adaptations to problems with walking, bladder control, pain, fatigue, etc.
The fear that might try to grip my heart when I see a fellow MS warrior valiantly pushing a walker through a set of double doors is completely overshadowed by the absolute light of admiration created by their  courage and determination to keep going. Not only are they pushing that walker, but it is laden with bags of meeting snacks, a coffee maker, and educational materials for their fellow attendees. And the face above that walker is smiling.
My fellow group members work, parent, grandparent, volunteer … they live, laugh, love and learn. They don't frighten me at all. They lift and inspire me. If they can do it, I can do it.
So, thank you, my MS self-help heroes. You know who you are.

Note: Multiple Sclerosis News Today is strictly a news and information website about the disease. It does not provide medical advice, diagnosis, or treatment. This content is not intended to be a substitute for professional medical advice, diagnosis, or treatment. Always seek the advice of your physician or other qualified health provider with any questions you may have regarding a medical condition. Never disregard professional medical advice or delay in seeking it because of something you have read on this website. The opinions expressed in this column are not those of Multiple Sclerosis News Today, or its parent company, BioNews Services, and are intended to spark discussion about issues pertaining to multiple sclerosis.