Travel Plans Actually Require Planning These Days, Thanks to MS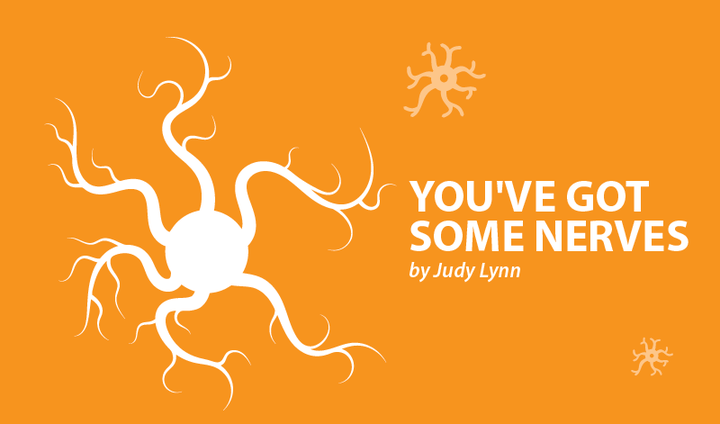 In my younger years, I took great pride in my far-flung spontaneity, and unfairly judged those I perceived to be too thoughtful and prudent. Age, with its attendant wisdom and experience, moved me slightly inland. In 2003, MS arrived with a smart little bag full of practical necessities, threatening to park me permanently in the safety of carefully laid plans. After all, MS is unpredictable enough, why not control as much as possible?
Thankfully, I'm stubborn and my personality remains inquisitive, instinctive and flexible, with a preference for adventure and unpredictability. While I stick closer to the shoreline of plans than I once did, most days I still prefer to let the whimsy of moon and tide determine where I swim and what I may find.
Last autumn a friend from overseas, a pen pal from my high school and college years, began making plans to visit me here in the Pacific Northwest. The process to obtain a traveler's visa is long and complicated. Letters, calendars, notaries, documents, plans, plans, and more plans! It was all I could do to track the pieces for something that seemed many months away. Unfortunately, in late January, my friend's visa was denied and authorities said to apply again in the summer. We had known this could happen, yet I was angry. After all that forethought and planning?! Luckily, the anger only lasted a day, then plucky, younger Judy appeared and said, "You have a passport …"
Picked up by a wave of excitement and adventure, airline tickets to Spain were purchased. My pen pal-friend is not from Spain, but it is a good halfway point for us, and I also have another dear friend who has lived there for 10 years. Spontaneous, with a dash of practicality. I went to sleep that night thinking "This will be great!" Meeting each other was something talked about in our younger years, but of course we hadn't the means. Now there was nothing in the way!
I woke up the next morning thinking "Hmmm … about that." There was a long list of decisions to make. My age, wisdom, and yes, my MS, will not allow me to travel as I did decades ago — just arrive and then decide where to go!
The more I researched options, the more questions I had:
How well do jet lag and MS play together?
Should we stick to the countryside? Will I get MS sensory overload in the city? Why didn't I realize I'd be in Spain for Easter?!
Will it be hot? Do I need to make sure there is air conditioning?
Will temperature sensitivity and motion sickness be a problem on public transportation? Should I just rent a car?
Do I rent a car with hand controls or foot controls? I can drive either, which is better?
How far do we have to walk to a store? Restaurants? Transportation?
How far can I walk in a day, and for how many days in a row?
What about injectables on international airlines? Do I want to lose a day of vacation to the interferon hangover?
Can I put my medications in travel containers, or do I have to take seven different prescription bottles?
If I put my supplements in baggies are they going to think I'm smuggling drugs?
What words do I need to know in Spanish? Bathroom, doctor, pharmacy, multiple sclerosis, hot, cold, stop the bus, and vodka-soda!
Should I take my hiking poles and hiking shoes? How many pair of shoes can I fit in my suitcase?
Do I need to buy a smaller suitcase that I can carry like a backpack?
Is it worth the hassle to take items I need infrequently like my AFO, ice packs, and cooling vest?
These sort of questions, along with hours of internet searching, have consumed a good amount of time the past two weeks.  I'm not sure why I didn't think of it sooner, but yesterday I remembered that I am not the first disabled person to travel to internationally … not even the first person with MS to travel to Spain.
A quick search online revealed nearly a dozen publications on the National MS Society website alone. Over the next few weeks I'll be looking for tips from the resources below and more. If you have words of wisdom or links to share, I would be happy to hear them.
Active MSers – Traveling with MS
Web MD – Multiple Sclerosis Travel
National MS Society – Travel Resources 2016
National MS Society – A Doctor's Travel Tips
Very Well – Air Travel with Multiple Sclerosis
While I let the moon and tide pull me across the Atlantic, I want to maximize my ability to have fun and enjoy the adventure. These days, that does mean a little planning.
Note: Multiple Sclerosis News Today is strictly a news and information website about the disease. It does not provide medical advice, diagnosis, or treatment. This content is not intended to be a substitute for professional medical advice, diagnosis, or treatment. Always seek the advice of your physician or other qualified health provider with any questions you may have regarding a medical condition. Never disregard professional medical advice or delay in seeking it because of something you have read on this website. The opinions expressed in this column are not those of Multiple Sclerosis News Today, or its parent company, BioNews Services, and are intended to spark discussion about issues pertaining to multiple sclerosis.