My Fight Song for Multiple Sclerosis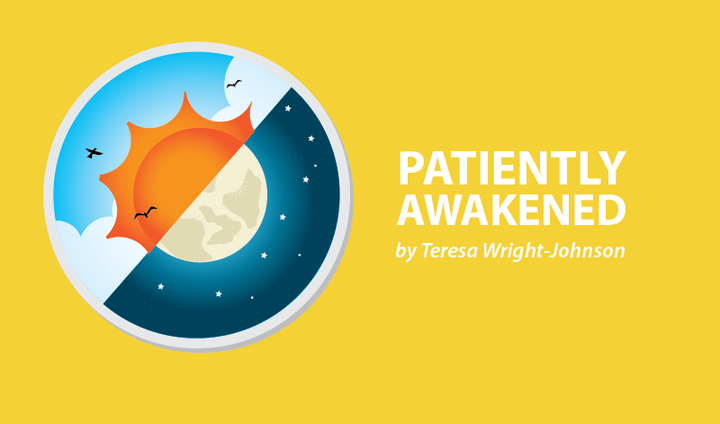 Most of us have heard Rachel Platten's Fight Song. It became an anthem for many people who struggle with illness and adversity. Fight Song has become one of my favorite odes.
As a writer, I love to listen to the words of song lyrics. The music is great, but in most cases, it is the lyrics that resonate with me. I always have had a love affair with words. I hear the music, but I feel the lyrics. Rachel's song speaks of how she will use her strength to get through her trials and tribulations. The song speaks life into my spirit and, I'm certain, into the spirit of many others.
Fight Song inspired me to write this column. Truthfully, we all have a fight song. There always is a small inner voice that allows us to believe we are strong enough to make it through whatever we are encountering. Living with MS is complex, and in the midst of our turmoil and struggle it is important to employ a fight song.
I have read many articles, columns and descriptions in which people express their struggles with MS and chronic illness. Sadly, some have lost hope. Although I still have hope and faith, I understand how staying grounded and sanguine can be wearisome. Pain and loss of functioning is devastating at times.
I believe we have the power to speak life into our souls. This may be challenging, but there has to be something that will invigorate us to look forward to tomorrow. If we can just make it to the next day, there is hope and an opportunity for change. We have to take one day at a time.
I have been in excruciating pain for the past few weeks. I am incessantly talking to and encouraging myself that this, too, shall pass. Even in the midst of this agony, I hope and believe there are better days ahead if I just hold on. I summon my inner spirit, reminding myself that I am strong. I affirm that I am created to survive and thrive. These are a few of the lyrics to my fight song.
I am asking you to keep hope alive. As long as we have life there is the opportunity for change. I hope to see a cure for MS in my lifetime. Many may believe that I am an idealist or a fantasist. I simply believe that I am a person of great faith and a visionary in my own right. Things change. That is an irrefutable truth.
As we come to a close of Multiple Sclerosis Awareness Month, I encourage you to use your own personal fight song. Seek words that will encourage your mind and spirit. Find the things that inspire you to carry on and hope for a better tomorrow. I truly believe that our minds absorb the words we speak. Positive affirmations can have everlasting effects. Remember, if we can just make it to tomorrow, anything is possible.
"Illness will not steal my joy for I am alive you see,
Even in sorrow and pain I will arise triumphantly.
No matter what I will go on even when I feel like giving in,
I am grateful for the life I live and I will fight until the end."
— Teresa Wright-Johnson
***
Note: Multiple Sclerosis News Today is strictly a news and information website about the disease. It does not provide medical advice, diagnosis, or treatment. This content is not intended to be a substitute for professional medical advice, diagnosis, or treatment. Always seek the advice of your physician or other qualified health provider with any questions you may have regarding a medical condition. Never disregard professional medical advice or delay in seeking it because of something you have read on this website. The opinions expressed in this column are not those of Multiple Sclerosis News Today, or its parent company, BioNews Services, and are intended to spark discussion about issues pertaining to multiple sclerosis.