Raising My Voice to Raise Awareness About MS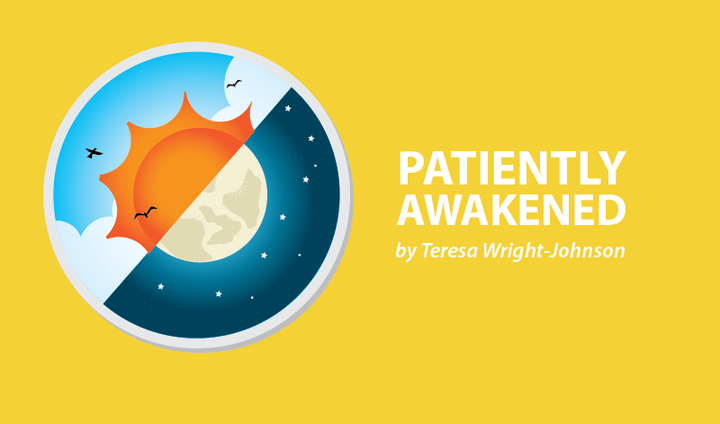 March is recognized by the Multiple Sclerosis Association of America as MS Awareness Month. Awareness is a vital component of any illness. We must actively engage to collectively congregate and support the cause by way of our time, resources and voices. We are seeking to make communities aware of the disease itself and to recognize those of us who are living with MS.
We are drawing attention to the warning signs and symptoms that manifest, petitioning for funding that will continue to lead to better medications, quality-of-life improvements, and ultimately a cure. Moreover, we share personal stories of what it is to live with MS and for our loved ones to love someone with MS.
Those of us who are living with MS are aware of its existence every day. We live it and so do our family and friends. However, we should not take opportunities to empower and educate lightly. Advocacy is pertinent and hearing personal stories is integral. MS is a complex illness and is often invisible. Every story is important.
Upon confirmation of my diagnosis there was much fear and uncertainty. Although I continue to
combat these emotions, I promised to use my voice and my life to spread awareness. I will share a poem from my collection that I wrote when I found out I had MS. It expresses the emotions I felt at that time and up until this moment. It takes me through a journey of shock, denial, acceptance and gratitude. It personifies the grief process with which most of us are familiar.
Multiple Sclerosis?
What is this diagnosis?
I never thought that this would be,
Is this really happening to me?
Fear and denial take over my mind,
What will I become over time?
My heart feels as if it's been broken in two,
I'm constantly imagining what I will go through.
My body is ailing, yet my spirit is healed,
The calling on my life has been revealed.
I know not what tomorrow may bring,
Today I am grateful for the little things.
I awaken and give thanks for each day,
I never forget to take the time to pray.
I realize my life is sacred and blessed,
No matter the task, I will withstand the test.
I will hold my head up high and remember that I am favored,
Showing love and kindness to all, my life I will savor.
Publicly announcing a diagnosis is a personal choice and it can be difficult. I find it empowering to share my story, not for praise and/or accolades, but to connect and inspire. There is often a wall of shame or fear that many of us with chronic illness hide behind.
Awareness months often become platforms where we can share our stories freely and participate in something that will impact our futures and the futures of generations to come. As we enter the month of March, let us remember all who are fighting, those who are no longer with us, the work of dedicated medical professionals and researchers, and all who continue to make a difference in our lives and the lives of others. We are warriors.
Note: Multiple Sclerosis News Today is strictly a news and information website about the disease. It does not provide medical advice, diagnosis, or treatment. This content is not intended to be a substitute for professional medical advice, diagnosis, or treatment. Always seek the advice of your physician or other qualified health provider with any questions you may have regarding a medical condition. Never disregard professional medical advice or delay in seeking it because of something you have read on this website. The opinions expressed in this column are not those of Multiple Sclerosis News Today, or its parent company, BioNews Services, and are intended to spark discussion about issues pertaining to multiple sclerosis.