The MS Alphabet: CAT, Clonus, Chemotherapy and More 'C' Words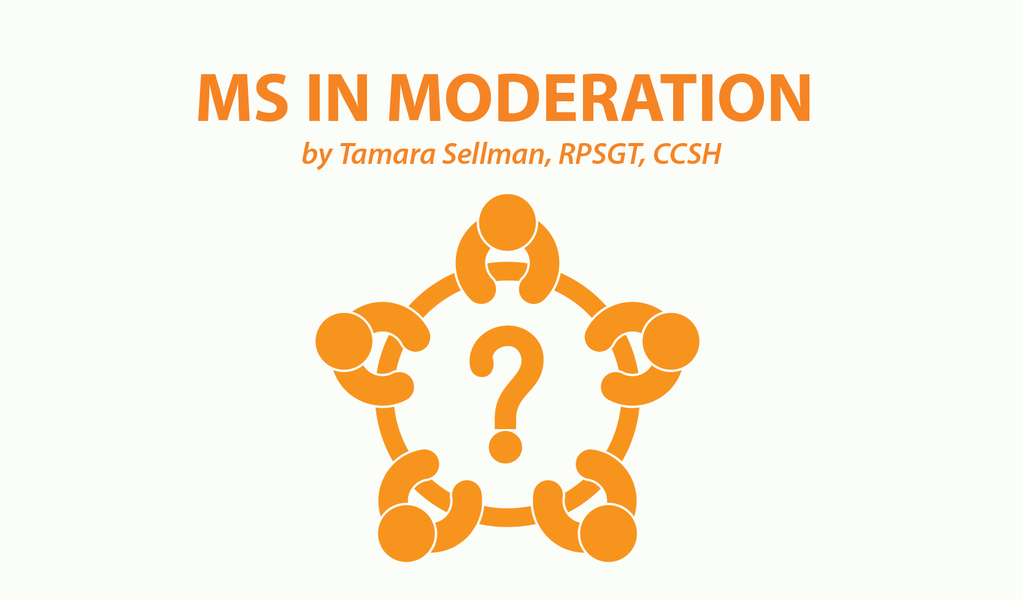 (Editor's note: Tamara Sellman continues her occasional series on the MS alphabet with the first in a three-part series of terms starting with the letter "C.")
When it comes to multiple sclerosis, mastering an understanding of the disease means you need to mind your Ps and Qs, dot your Is, cross your Ts, and recite your ABCs. There is so much to know about this complex disease. But the more you know as a patient, or caregiver, the more informed you will be in making critical healthcare decisions.
This week, I offer five terms that start with the letter "C" that you might want to master. You can read about previous "B" terms here, and "A" terms are covered in this column.)
Symptoms of MS
Clonus: This is any kind of muscular spasm involving a repeated, often rhythmic, contraction. These spasms are involuntary and caused by permanent damage to the nerve fibers that communicate between the brain and the muscular system.
For many people with MS, clonus is an ongoing symptom of their disease course. It can be, at the very least, annoying; at the very worst, it is painful and unending.
The most common pharmaceutical treatment for the symptom of clonus is the medication baclofen, which is dispensed either orally or via an embedded pump, for those with ongoing problems with clonus.
Some people find applying a cold pack to the affected area provides temporary relief. Massage may help with pain management caused by problems with clonus. Others have used Botox to deal with repeated spasms in certain areas of the body.
MS acronyms
CAT: Computerized Axial Tomography, also commonly known as a CAT scan. This form of imaging of the human body may be used initially (or even incidentally) in the course of diagnosing MS, though MRI (magnetic resonance imaging) is typically preferred for this purpose.
Like an MRI test, a CAT scan also takes place inside a long tubular machine, also requires that the patient remain extremely still during the test, and also may require two tests — one with, and one without, the use of contrast dye (with one test to follow the other).
This kind of test usually involves the same goal as MRI in the context of diagnosing MS: To take "pictures" of your brain and spine to identify areas of potential demyelination.
However, the image details are not nearly as clear on a CAT scan as they are on MRI. Another chief difference between a CAT scan and an MRI is that CAT requires the use of radiation to acquire medical images. In the event of the need to use contrast dye, CAT scans may use one that contains iodine, rather than gadolinium, which is used for MRI testing.
But because they do not pick up as much detail, CAT scans can take far less time to administer, and are less expensive.
Sometimes people go to the radiologist for a CAT scan for other reasons (such as to investigate neurological or visual disruptions, to look for damage from a concussion, or to rule out an aneurysm). During this time, a sharp-eyed radiologist, indeed, may spot separate "attenuations" on these scans that suggest the presence of undiscovered MS lesions. If this happens, an MRI then would be ordered by a neurologist to rule out (or confirm) the presence of MS.
Common terms of MS
Cognition: Cognition (and the word "cognitive") refers to mental activities originating in the brain that serve to help us acquire information and knowledge through experiences, sensory input, and thinking. Cognitive processing includes memory, comprehension, problem-solving, linguistics, creativity, organizational thinking, perceptions of reality, and the ability to make judgments about all kinds of things and in all kinds of situations.
The terms "cognitive dysfunction" or "cognitive decline" suggest that something has impaired one's ability to think clearly or to effectively process information. For people with MS, such impairment is likely caused by damage to either (or both) the white and gray matter in the brain.
Someone who says he is in a "cognitive fog" ("cog fog") is expressing dysfunction in their day-to-day ability to think clearly, sort through difference sensory experiences, or even understand basic written or verbal language cues.
The biology of MS
Central Nervous System: This is the part of our overall nervous (or neurological) system, which is composed of a matrix of nerves that control bodily functions. The brain, spinal cord and optic nerve compose the entire central nervous system.
MS treatments
Chemotherapy: Cancer is not the only chronic disease for which chemotherapy is used as a form of treatment. Chemotherapy is an overarching term to describe drugs that kill cells. According to the website at MS Trust, "Although the word is better known as a description of treatments for cancer, several chemotherapy drugs have been used in multiple sclerosis." Chemotherapy also is known to be an integral part of stem cell therapy.
Stay tuned for more columns about the MS alphabet.
***
Note: Multiple Sclerosis News Today is strictly a news and information website about the disease. It does not provide medical advice, diagnosis, or treatment. This content is not intended to be a substitute for professional medical advice, diagnosis, or treatment. Always seek the advice of your physician or other qualified health provider with any questions you may have regarding a medical condition. Never disregard professional medical advice or delay in seeking it because of something you have read on this website. The opinions expressed in this column are not those of Multiple Sclerosis News Today, or its parent company, BioNews Services, and are intended to spark discussion about issues pertaining to multiple sclerosis.