Ocrevus: Should I Switch?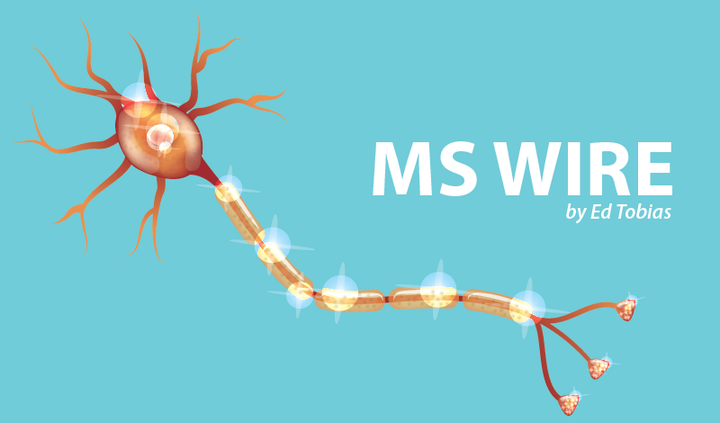 There was much fanfare when the multiple sclerosis drug Ocrevus (ocrelizumab) finally was approved by the U.S. Food and Drug Administration last week.
Perhaps a little too much fanfare?
For example, a story broadcast on the NBC Nightly News focused on a woman, apparently a participant in an Ocrevus clinical study, who moved out of her wheelchair and is now walking well enough to want to go dancing. I'm just guessing here, but I'll bet her response to the drug is not typical.
Just the same, there's lots of buzz about Ocrevus on the various online MS forums. On one Facebook group I posed the question "Do you plan to switch to Ocrevus from your current DMD?" and I found the decision process combines several elements: Will the drug help me? Will the drug harm me? How much will it cost me, even if my medical plan approves my coverage. What does my neurologist think?
Online opinions are mixed
"I have been high JC + since diagnosis in fall of last year. Started Tysabri in November and MS neurologist wanted to use it until ocrelizumab was approved. I see him Thursday this week to discuss my concerns about it and have my possible last ty infusion…I haven't decided on new drug yet…He is excited about it tho"
"My question is what are the long term effects of suppressing your B cells"
"I am planning on it. My dr wanted me on it in December before it got delayed"
"I've only started reading about it, but given the side effects sound like those of Avonex, and my life was absolute hell on that, I'm not chomping at the bit to switch. Plus, it's an infusion. I'm not into needles, to put it mildly. It would have to prove to be wildly successful at reducing relapses (beyond the study) or I'd have to have no other options for me to decide to switch right now."
"I personally don't take newly released meds (of any kind) anymore. I used to jump on them as soon as they came out but most times the risks outweighed the benefits (for me). I will consider it maybe a year down the road"
"I don't want to be the rare one they discover a problem with. I'd rather wait a while"
Some neurologists have concerns
Though most MS specialists who have been interviewed are very positive about Ocrevus, others have qualms. A lengthy article on the website Health News Review quotes Annette M. Langer-Gould, MD, PhD, as calling the drug "a fake break-through." Langer-Gould is a neurologist and resesarcher who once worked for the drug's manufacturer, Genentech. She has a number of concerns. One is the risk of tumors in Ocrevus patients. Another is her belief that another drug made by Genentech, Rituxan (rituximab), provides the same medical benefits at a lower cost and with fewer serious side effects.
Though Rituxan is FDA-approved for other illnesses it never has been approved for use by MS patients.  Genentech never applied for that approval and Langer-Gould suspects that's because Ocrevus would bring the drug company greater profits. The doctor's MS clinic is prescribing Rituxan, off-label, for its patients and she says it doesn't plan to switch patients to Ocrevus.
The same is true at the International Multiple Sclerosis Management Practice in New York. It issued a statement saying, in part, "Although, it is indeed progress that the first medication for PPMS has been approved, the patients should be fully informed of its potential risks. For patients who can obtain Rituximab, it would be safer to continue with this therapy, until with time, we are better able to advise patients about the risks associated with Ocrelizumab."
To switch, or not to switch
So, should I switch from my current disease-modifying therapy? No, I think not.
Some of the questions and concerns that patients and physicians have raised about Ocrevus are addressed by Genentech's chief medical officer, Peter Chin, MD, in a recent MS News Today interview. And the drug might be best for some. But my current DMD, Lemtrada, is two years post-clinical trials and has a track record. It has side effects, and has had ups and downs for me, but I believe the problems can be managed. There's a very good chance that my drug will halt any further progression of my MS. The drug costs will be covered by my medical plans, at least for now. And, best of all, there's a chance that my current DMD may reverse some of my MS symptoms.
Only time will tell if this, or any of my MS treatment decisions, is the right one. But for now I think I'll stick with the horse I rode in on.
***
Note: Multiple Sclerosis News Today is strictly a news and information website about the disease. It does not provide medical advice, diagnosis, or treatment. This content is not intended to be a substitute for professional medical advice, diagnosis, or treatment. Always seek the advice of your physician or other qualified health provider with any questions you may have regarding a medical condition. Never disregard professional medical advice or delay in seeking it because of something you have read on this website. The opinions expressed in this column are not those of Multiple Sclerosis News Today, or its parent company, BioNews Services, and are intended to spark discussion about issues pertaining to multiple sclerosis.