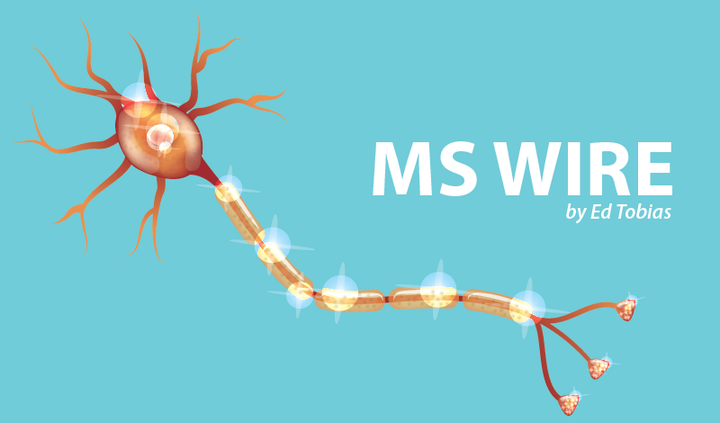 There was much fanfare when the multiple sclerosis drug Ocrevus (ocrelizumab) finally was approved by the U.S. Food and Drug Administration last week.
Perhaps a little too much fanfare?
For example, a story broadcast on the NBC Nightly News focused on a woman, apparently a participant in an Ocrevus clinical study, who moved out of her wheelchair and is now walking well enough to want to go dancing. I'm just guessing here, but I'll bet her response to the drug is not typical.
Just the same, there's lots of buzz about Ocrevus on the various online MS forums. On one Facebook group I posed the question "Do you plan to switch to Ocrevus from your current DMD?" and I found the decision process combines several elements: Will the drug help me? Will the drug harm me? How much will it cost me, even if my medical plan approves my coverage. What does my neurologist think?
Online opinions are mixed
"I have been high JC + since diagnosis in fall of last year. Started Tysabri in November and MS neurologist wanted to use it until ocrelizumab was approved. I see him Thursday this week to discuss my concerns about it and have my possible last ty infusion…I haven't decided on new drug yet…He is excited about it tho"
"My question is what are the long term effects of suppressing your B cells"
"I am planning on it. My dr wanted me on it in December before it got delayed"
"I've only started reading about it, but given the side effects sound like those of Avonex, and my life was absolute hell on that, I'm not chomping at the bit to switch. Plus, it's an infusion. I'm not into needles, to put it mildly. It would have to prove to be wildly successful at reducing relapses (beyond the study) or I'd have to have no other options for me to decide to switch right now."
We are sorry that this post was not useful for you!
Let us improve this post!
Tell us how we can improve this post?