RMS Patient Using Ocrevus in Trial: 'I Feel Great'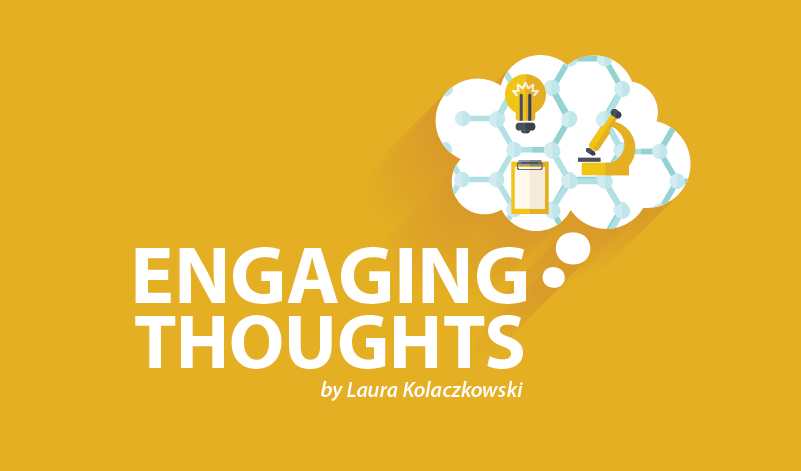 Pamela Arterbridge is one of 70 people at Ohio State University's Multiple Sclerosis Center taking part in the open-label part of a clinical trial for ocrelizumab, now best known as Ocrevus.  She is a patient of Dr. Michael Racke, who is a pioneer in the field of B-cell treatments for MS, and he talked with me earlier about his enthusiasm for these therapies.  Ocrevus became the first B-cell therapy approved by the U.S. Food and Drug Administration (FDA) in late March. It is a humanized monoclonal treatment and administered every six months via infusion.
Pamela, 46, lives in the greater Columbus, Ohio, area and was diagnosed with relapsing-remitting MS in 2015. She is a self-employed hairstylist, and being able to use her legs and hands are essential to her profession. She has now had three infusions of ocrelizumab, and says she is feeling so much better, and only has small reminders of the symptoms that once caused her so much pain.
Ocrevus is not the first MS drug prescribed to Pamela. "I used to inject myself three times a week. I was iffy about it — I thought OK, I'm not a fan of needles, but I'm willing to do it for my health," she said. She remembers having huge bruises and site reactions that caused a burning pain. On several occasions, she went to the ER to be treated for problems she believes came from that MS drug.
Dr. Racke met with Pamela, and the two discussed other options. "He offered me ocrelizumab. He said to me, 'I want you to consider a trial drug.'
"I was iffy because of what people say about being part of a trial, and being a guinea pig," Pamela said. "But Dr. Racke really took the time and explained the drug, and was passionate about it. I trusted his experience and I decided to go with it."
She talked about how, before being diagnosed, MS was already affecting her work. Although she had been independent for over 20 years, she found everything was changing. "When I started getting my MS symptoms, I had my own salon. But I was having issues with my body, and I couldn't also handle my own business, so I went to work for a retail salon. I had fatigue, poor speech and pain, and it was a rough time in my life," she said. "This went on for a few months, and I knew something was wrong."
Although she had been seeing her family doctor for the symptoms, multiple sclerosis had not been part of the discussion. But after she woke one morning and couldn't feel her feet, she went to a hospital's emergency room,  where tests showed signs of MS.  "The nurse called me at work to tell me the doctor wants me to see a neurologist," Pamela said. "I didn't know anyone personally at that time who had MS. I did some research about MS and got terrified, and then I got more terrified."
After being refused treatment by one neurologist, she went to Ohio State for a second opinion with Dr. Racke, and her eventual treatment with ocrelizumab after failing on the injectable drug.
"For my first treatment (with ocrelizumab) I didn't know what to expect, so I cancelled all my clients," Pamela said. "I didn't know what would happen, but I had no problems. And now, I feel great.
"I have had no side effects. My leg and my feet get an odd sensation every now and then, but I can ignore this because it is nowhere near the intensity in pain before I started ocrelizumab. I haven't had any brain fog. I haven't had any side effects or relapses," she said of her treatment.
"I'm very happy I went on ocrelizumab. I love that I go every six months for ocrelizumab. I don't have to take a pill every day or a shot," she added.
Pamela learned of ocrelizumab's approved by the FDA when one of her clients, who also has MS, called to ask if she had seen an article in the newspaper talking about a new drug, Ocrevus. She was excited to tell her client that this is her drug, and the article quoted her neurologist, Dr. Racke.
"I am super excited that the FDA approved it and other people can try this drug. I didn't realize MS has affected so many people until I was diagnosed. Ocrelizumab can be so helpful for other people — it has really helped me, and I am happy the FDA approved it so now others can see if it can help them."
***
Note: Multiple Sclerosis News Today is strictly a news and information website about the disease. It does not provide medical advice, diagnosis, or treatment. This content is not intended to be a substitute for professional medical advice, diagnosis, or treatment. Always seek the advice of your physician or other qualified health provider with any questions you may have regarding a medical condition. Never disregard professional medical advice or delay in seeking it because of something you have read on this website. The opinions expressed in this column are not those of Multiple Sclerosis News Today, or its parent company, BioNews Services, and are intended to spark discussion about issues pertaining to multiple sclerosis.