Why Staying Informed About Multiple Sclerosis is Important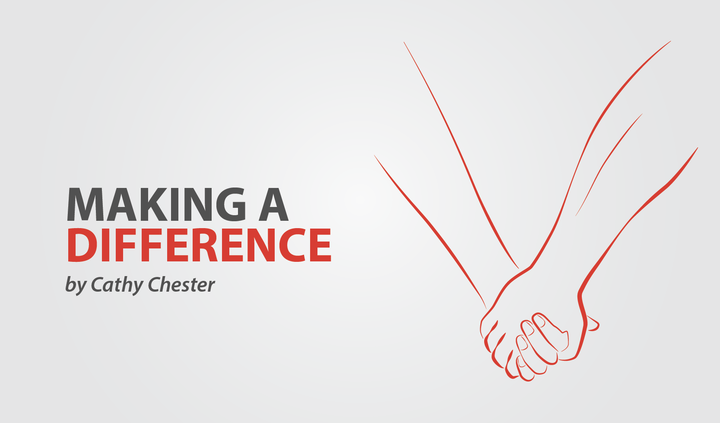 A lot has changed in multiple sclerosis research and treatment since I was diagnosed 30 years ago. Here are a few things I was told originally that are no longer true:
There's less than a 1% chance for a child to inherit their mother's MS.

The first two years after diagnosis maps the course of the disease.

The greatest medicine is bedrest.

Yoga, tai chi, and meditation have no proven benefits for an MS patient.
I didn't receive bad advice from my first neurologist. But, after looking back, it sounds off-the-wall and barbaric. Today's research has changed the MS climate and newly diagnosed patients are, thankfully, the beneficiaries.
I tell newly diagnosed patients they are diagnosed at a good time. They're blessed to have choices of medications. There's a variety to choose from — injectable, oral or infusions — and people are no longer told, as I was, to go home and rest. Steroids are not the only option for treatment.
Hooray research! Hooray science!
Pharmaceutical companies are clamoring to discover the next "best" drug and we are fortunate they are. As the old DuPont slogan used to say: "Better Living Through Chemistry."
As a patient, I've learned to remain curious and informed about the latest in news and research and to be vigilant about what resources to trust. I've read a lot of scams over the years about people trying to sell expensive cures or herbs as the one-and-only panacea. The adage "buyer beware" comes to mind.
I've run into well-intentioned people who've told me I don't have MS, but I have something else. One woman even stuffed my mailbox full of books on some disease she thought I had. I don't know what she based her non-medical diagnosis on, but I wrote a thank you (but no thank you) note and placed it and her books back into her mailbox.
As for the advice I received originally, I want to offer the current school of thought on those assertions:
There's less than a 1% chance for a child to inherit their mother's disease: The percentage has increased, according to the National Multiple Sclerosis Society: "For first-degree relatives of a person with MS, such as children, siblings or non-identical twins, the risk rises to approximately 2.5-5% — with the risk being potentially higher in families that have several family members with the disease."
The first two years after diagnosis maps the course of the disease. I've read that 85% of patients living with relapsing-remitting MS will eventually transition into a more degenerative type of MS. My heart stopped when I first read that statistic. It still does.
The greatest medicine is bedrest. There have been countless studies that prove exercise is beneficial for people with MS. Moderation is essential. Aerobic exercise can increase strength and balance while decreasing MS-related spasticity. Water aerobics, where a patient feels buoyant, can help with balance while reducing the risk of falling. Many other forms of exercise should be explored to suit the needs of the patient.
Yoga, tai chi, and meditation have no proven benefits for the MS patient. Wellness classes are now offered by the National Multiple Sclerosis Society and other MS organizations as a way to help people live fully and well. Programs such as yoga, tai chi, and aquatic therapy are offered as part of wellness programs. Equine therapy also has been shown to be effective for physical and mental health. Meditation has been shown to reduce stress and anxiety.
The world of MS is changing all the time. Stay informed, ask questions and if you have concerns, speak to your clinician. The past 30 years has taught me to trust my instincts to be my guide. You should trust yours, too.
***
Note: Multiple Sclerosis News Today is strictly a news and information website about the disease. It does not provide medical advice, diagnosis, or treatment. This content is not intended to be a substitute for professional medical advice, diagnosis, or treatment. Always seek the advice of your physician or other qualified health provider with any questions you may have regarding a medical condition. Never disregard professional medical advice or delay in seeking it because of something you have read on this website. The opinions expressed in this column are not those of Multiple Sclerosis News Today, or its parent company, BioNews Services, and are intended to spark discussion about issues pertaining to multiple sclerosis.