Season of Spring is Analogous to the Cycles of Chronic Illness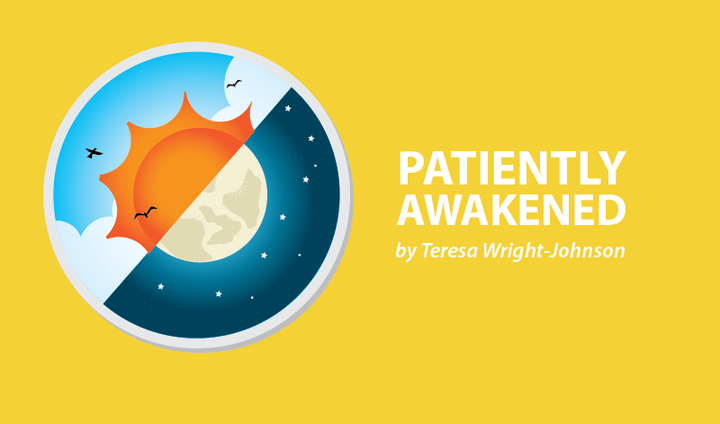 This past week has been uplifting. The sun was out and the weather was enjoyable. Spring has officially arrived, and I was able to get out and really appreciate the nice days. I did not do much of anything, however, I was out and about. Easter Sunday was a day that I counted my blessings and gave thanks for my life. As I think about the past few days, several things became clear.
Going out and seeing the sunshine affected my mood. I am in a good place. Although I am still in a significant amount of pain, I am not focusing on that. The comfort of being able to bask in the sunshine clearly distracted me. As a matter of fact, it was a welcomed distraction. I looked at my yard and saw that the trees are growing their leaves. My perennials are sprouting from the ground, and soon will fill the flower bed with an array of beautiful roses, lilies and other flowers. I can go outside for a walk instead of being confined in a gym, or at home on my treadmill.
Spring rejuvenates my spirit. It always has. It causes me to think of the miracle of life, and the cycle of life. Just as the seasons change, we, too, must transition. The arrival of spring reminds me that nothing in this world is permanent. Everything must change. I understand that regardless of how permanent I perceive certain situations to be, they also will change. Trees shed their leaves only for them to grow back more beautiful and vibrant. Synonymously, there are some things I had to shed in order to grow, and aspire to reach my full potential.
I had to shed the spirit of fear in order to choose courage. In shedding the fear, I am becoming a bolder version of myself, living and walking in my truth. I had to shed the spirit of defeat to embrace the fact that I am a true warrior who, regardless of the outcome, will remain fighting on the front line. I also had to shed the "what-if" syndrome, where I thought about every possible outcome for the future, or everything that "should have been."
Shedding the "what ifs" allows me to live in and embrace this moment. Symbolically, our minds and bodies are trees. They are sturdy, deeply rooted and subject to change. The tree has the pleasure of knowing it is still standing tall. In the absence of its leaves, the tree remains. It stands proud knowing it will weather, and adjust to the seasons. So do we.
We weather the seasons of MS and chronic illness. We remain. The change of seasons confirm that things can always get better. The sun will shine eventually. Transition can sometimes lead to greater things, and hope is a weapon of mass destruction ready to annihilate anger, fear, doubt and defeat.
As we go through spring, let us remember the reason for the season. Spring is the time to sow. Sow good deeds and positive thoughts. Plant the seed of hope and watch it bloom. Also remember that when you feel as if your circumstances can't get any worse, the sun must rise. It is the cycle of life. Situations are temporary and only for a season. Our spirits are everlasting.
"To everything there is a season." (Ecclesiastes 3:1)
***
Note: Multiple Sclerosis News Today is strictly a news and information website about the disease. It does not provide medical advice, diagnosis, or treatment. This content is not intended to be a substitute for professional medical advice, diagnosis, or treatment. Always seek the advice of your physician or other qualified health provider with any questions you may have regarding a medical condition. Never disregard professional medical advice or delay in seeking it because of something you have read on this website. The opinions expressed in this column are not those of Multiple Sclerosis News Today, or its parent company, BioNews Services, and are intended to spark discussion about issues pertaining to multiple sclerosis.