Chronic Illness and End-of-Life Decisions: Who are We to Judge?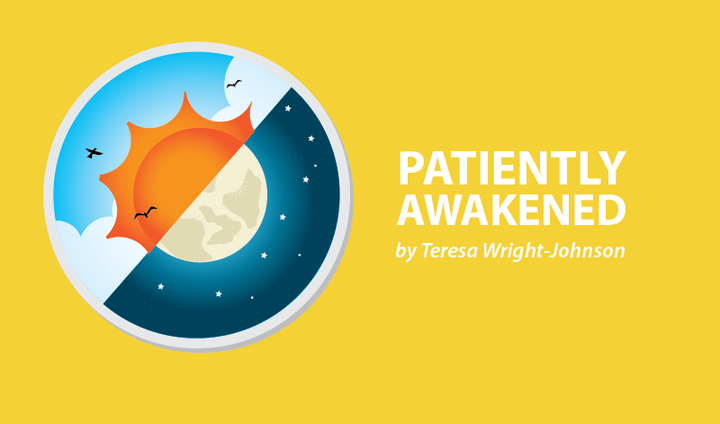 For those who read my column, I am certain you can see I am an emotional writer. This is a difficult column to write. I have been thinking about end-of-life decisions for months. I am reminded of my mortality each time I visit the hospital and I'm asked if I have a living will. This conversation opens the door to many other considerations, and decisions that must be made.
As uncomfortable as this question is, it is something we will have to examine at some point. Fellow Multiple Sclerosis News Today columnist, Ed Tobias wrote about the late Andrew Barclay who traveled to Switzerland to end his life. Dignitas, a nonprofit facility that provides suicide assistance, was the place where Barclay's life ended. Barclay had primary progressive MS and he felt that his quality of life was poor. It appears as if Barclay wanted to die with dignity under his terms.
I listened to Barclay speak, watched his wife as she sat next to him and thought about his children, grandchildren and family that he was leaving behind. Tears dripped from my eyes for several reasons. I was heartbroken for his family that had to say goodbye to their loved one. Death is never easy. I felt sad that Barclay suffered so much that he opted to end his life. Additionally, I was devastated because I know how relentless pain can be. I understand his wanting to be free from pain and suffering.
Years ago, I saw the movie My Sister's Keeper. It was difficult to watch initially because it was released within one year of the death of my sister. We were very close and her death catapulted me into a deep depression. In the movie one of the characters had cancer. She was a teenage girl who suffered for most of her life. Watching the teenager, I thought of my adult sister. My sister suffered for years prior to her death.
What resonated most with me was how the girl was trying to tell her mother, played by Cameron Diaz, that she was tired. The mother loved her child so much that she could not imagine life without her. She went so far as to conceive another daughter in order to donate marrow for her ill daughter, to be her "sister's keeper" symbolically.
There is much more to the movie, but for this column, I am focusing solely on the ill sister. The mother was intensely focused on her daughter fighting to live and not giving up. What she failed to acknowledge was the amount of suffering her daughter endured. Love has a way of blinding us.
Astoundingly, I saw myself in the character of the mother. My sister told me continuously that she was tired. She said that she did not have any quality of life. She was in and out of the hospital and in pain all of the time. I knew this, yet I still begged her to fight. I was not ready to say goodbye and could not picture my life without her. The time came when I had to. Years later, I lost another sister to cancer.
Barclay's story stirred up the memory and the emotions felt during the illnesses and deaths of my siblings. Furthermore, I was compelled to try to place myself in their predicaments. I know pain all too well, and lately it has been difficult to tolerate. I am only a few years into my diagnosis and I often wonder if this is a premonition of what my future will be.
I am a spiritual person who values my life. Under the tenet of my religion, there are strict doctrines regarding suicide in any manner. In addition, my siblings and I were taught to have faith and fight until the end, and they did. Faith and spirituality gives me hope to go from one day to the next. I expect I also will fight until the end.
Examining the above situations leads me to ask "Who are we to judge?" Everyone has different ideologies and experiences. What holds true for me may not hold true for another. Judgment is not an act of Christianity or human decency. Suffering is devastating. We never know what we will face, and what hard decisions we may have to make.
Therefore, instead of judging or questioning someone's decision, I pray for peace and clarity for the individual and his or her family. I then pray for strength, mercy and discernment for my family and me. May my tongue be slow to judge and swift to practice empathy until I reach the end of my life.
***
Note: Multiple Sclerosis News Today is strictly a news and information website about the disease. It does not provide medical advice, diagnosis, or treatment. This content is not intended to be a substitute for professional medical advice, diagnosis, or treatment. Always seek the advice of your physician or other qualified health provider with any questions you may have regarding a medical condition. Never disregard professional medical advice or delay in seeking it because of something you have read on this website. The opinions expressed in this column are not those of Multiple Sclerosis News Today, or its parent company, BioNews Services, and are intended to spark discussion about issues pertaining to multiple sclerosis.