The Importance of Cultivating Your Circle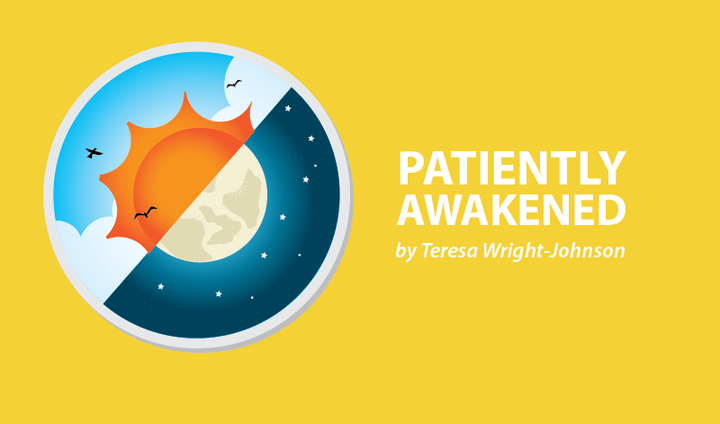 Support is a crucial component in fighting chronic illness and adversity. Our humanity connects us and we thrive on relationships. Support may come in the form of family, friends, social services, groups and countless other methods. I have been fortunate to have an abundance of support for which I am grateful. Chronic illness, such as MS, often will reveal your place in a person's life. If you want to see where you fit in, just pay attention.
Life is unpredictable and so are people. We live in a world filled with conflict, cruelty and unrest. Illness in itself is chaotic at times. Not only are we combating illness, we also are fighting various social ills. We must be wary of negative people and situations that attempt to sabotage our peace of mind.
People have a way of drawing us into situations that don't warrant our time and attention. We exhaust our resources on these trivial matters, and then have little energy to devote to the important occurrences in our lives. As an admitted empath, I identify with the pain and struggle of others. Although I don't regret having a kind and caring spirit, I am learning to create healthy boundaries. I am realizing that I teach people how to treat me, and I refuse to accept poor behavior.
For years I was drawn into the drama and misery of others. I am no longer amenable to those situations, or the people who partake in them. I have been disappointed countless times by those I thought really cared about me, and I wasted precious moments lamenting them. There also were times when I was pleasantly surprised, receiving comfort and reassurance from those I had least expected.
Cultivating my circle is paramount. I am learning that everyone I considered a friend is not a friend. I am learning to use the word "friend" carefully. My circle are those people who are truly invested in and concerned about me. My circle consists of those I can lean on when I am not strong enough to stand alone. They encourage me — not discourage me. I have learned that quantity is not quality, and a few faithful friends are worth more than an entourage of pretenders.
Cultivate your circle carefully. It is unproductive to welcome any unnecessary conflict into our lives, and we must remain vigilant in maintaining our tranquility. Troubles of the world are constant and negativity  always will exist. However, when we have those who love and care for us, it makes life a little easier to bear.
Don't cry over the people who were not there for you or have depleted you. Thank them for revealing what you really meant to them. In addition, celebrate and appreciate the people in your life who always have been there. They are your trusted circle of people.
"It is during the worst times of your life that you will get to see the true colors of the people who say they care for you." — (Ritu Ghatourey)
***
Note: Multiple Sclerosis News Today is strictly a news and information website about the disease. It does not provide medical advice, diagnosis, or treatment. This content is not intended to be a substitute for professional medical advice, diagnosis, or treatment. Always seek the advice of your physician or other qualified health provider with any questions you may have regarding a medical condition. Never disregard professional medical advice or delay in seeking it because of something you have read on this website. The opinions expressed in this column are not those of Multiple Sclerosis News Today, or its parent company, BioNews Services, and are intended to spark discussion about issues pertaining to multiple sclerosis.