Self-Injecting Betaseron? There's Now an App for That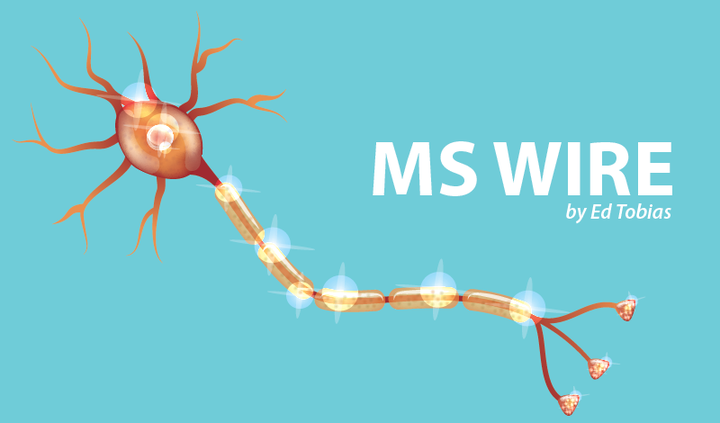 Have you ever hit a brick wall trying to self-inject?
I have. It was with Avonex, the first DMD that I used. To make a long story short, after a couple of years of poking myself in the thigh muscle, I just couldn't do it anymore. That's why an announcement this week from Bayer, the maker of Betaseron, caught my attention.
Bayer has developed a way to link its Betaconnect autoinjector, via Bluetooth, to a smartphone app called myBETAapp. The U.S. Food and Drug Administration recently approved its license. Using myBETAapp, or the web-based Betaconnect Navigator, patients can share their injection data with their BETA Nurse and their healthcare team. A Bayer news release says this will allow that team to follow the patient's injection history and provide support to those injecting Betaseron.
"Since introducing the first FDA approved treatment option for relapsing remitting multiple sclerosis patients more than two decades ago, we've listened closely to the community to understand their needs and how we can support them," says Mark Rametta, Bayer's medical director for neurology. "The myBETAapp and BETACONNECT Navigator add to the services that we've developed based on patient feedback, including 24/7 access to nurse support and the first and only electronic autoinjector for patients taking BETASERON."
Now, maybe this sort of monitoring isn't for you. It is sort of "Big Brother" watching. But for me, having this type of monitoring available would have meant I wouldn't have been able to delay shots or sometimes even skip them when I hit my wall with Avonex, because someone would be watching. Someone would know and, if so, I might have stayed on Avonex longer than I did.
On the other hand, hitting that wall resulted in my moving from Avonex to Tysabri, which I think was a good thing in the long run.
If you're injecting Betaseron, and this sort of monitoring is for you, the myBETAapp will be available for free download at the Apple app store, Google Play, or at Betaseron.com.
The myMS app
I recently wrote about another app that involves sharing information with your healthcare provider. It's called myMS, and patients would use it to track self-tests of their walking, mental ability, and vision. They would also answer life–quality questions, upload their brain MRIs, and could even add the results of a genetic test.
The myMS app is currently in a pilot study at the University of Southern California's Keck School of Medicine. App users will be able to view their results, graph them over time, and compare them to other people using the app. They'll also be able to see high-resolution images of their MRIs and access their genetic information, all on their smartphone. And, importantly, they'll be able to share all of that data with their physicians.
The USC researchers want to determine whether MS patients will actually be willing to share this sort of information via an app. That willingness, or the lack of it, could affect whether the myBETAapp for injecting Betaseron is a success.
***
Note: Multiple Sclerosis News Today is strictly a news and information website about the disease. It does not provide medical advice, diagnosis, or treatment. This content is not intended to be a substitute for professional medical advice, diagnosis, or treatment. Always seek the advice of your physician or other qualified health provider with any questions you may have regarding a medical condition. Never disregard professional medical advice or delay in seeking it because of something you have read on this website. The opinions expressed in this column are not those of Multiple Sclerosis News Today, or its parent company, BioNews Services, and are intended to spark discussion about issues pertaining to multiple sclerosis.