MS News That Caught My Eye: New Ocrevus Study, Minority Patients, Zocor, MS and the 'Social Brain'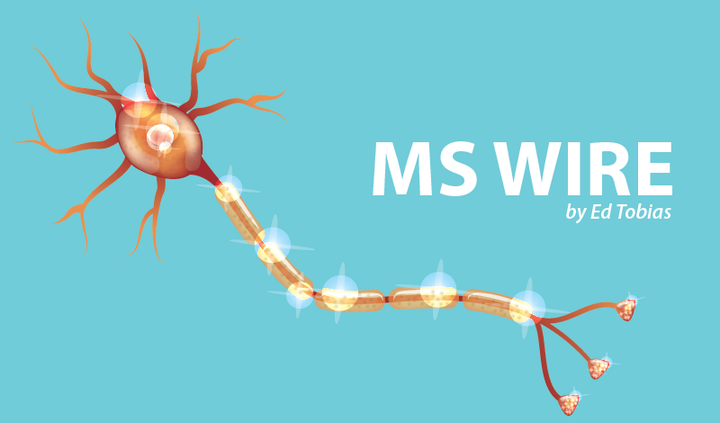 In case you missed them, here are some news stories that appeared in MS News Today that caught my eye over the past week.
This new clinical study will try to determine how Ocrevus actually achieves its goal of  halting the progress of MS in patients. The researchers are looking for about 100 people to take part, at several locations. However, participants are going to need to be willing to have a spinal tap.
Already an approved treatment for relapsing and primary progressive multiple sclerosis (MS), Ocrevus (ocrelizumab) is still undergoing scrutiny in several clinical trials. Most focus on the drug's effects in specific patient groups, but one study aims to advance understanding of how Ocrevus works to harness disease.
To do so, the open-label Phase 3 trial (NCT02688985) will analyze participants' cerebrospinal fluid, which bathes the brain and spinal cord.
Aiming to recruit 104 people with both relapsing and primary progressive disease — across 19 locations in North America, Germany, and Sweden — the study is open both to those new to disease-modifying treatment and those previously treated with interferons or Copaxone (glatiramer acetate).
****
Racial minorities living in the U.S. have a higher incidence of MS compared with people of the same race living in their "ancestral" countries.  Yet, few minority patients participate in MS research. Researchers are trying to find out why, hoping to improve participation. They're starting with this short survey.
The MS Minority Research Engagement Partnership Network is calling for all multiple sclerosis (MS) patients, ages 21 and older, to respond to a 15-minute online survey. Investigators are hoping to better understand how people with MS from different ethnic backgrounds and races view medical research, so as to engage them in clinical trials and other research efforts.
The Network is spearheaded by the Accelerated Cure Project, a patient-founded, nonprofit organization that focuses on meeting both the research needs and interests of people with MS and those of the research community.
****
Zocor is a drug that's usually used to control cholesterol. But in this small study, a high dose of it was shown to sharpen cognitive function, which affects about 80 percent of patients with SPMS. Next, a much larger trial will study whether Zocor can also slow physical disability. And it's enrolling patients in the U.K.
A high daily dose of simvastatin improves multiple sclerosis patients' cognitive function, according to a new analysis of Phase 2 clinical trial results.
The British team that did the research will start a study soon on whether simvastatin, which goes by the brand name Zocor and other labels, can also slow the progression of MS disability.
****
"…the ability to interpret other people's feelings and intentions may influence people's ability to maintain a job and their relationships with family and friends," says the author of this study. Magdalena Kegel examines this research about MS and the "social brain."
How multiple sclerosis affects the "social brain," which governs the ability to understand how others think and feel — a skill called social cognition — is linked to specific types of brain damage that occur in MS: both lesions and microscopic changes taking place in the brain's white matter, a research team from the University of Coimbra in Portugal reports in the largest imaging study of this kind to date.
The study, titled "Disconnection as a mechanism for social cognition impairment in multiple sclerosis," identified those areas affected by the disease in what researchers believe is the brain's social network.
***
Note: Multiple Sclerosis News Today is strictly a news and information website about the disease. It does not provide medical advice, diagnosis, or treatment. This content is not intended to be a substitute for professional medical advice, diagnosis, or treatment. Always seek the advice of your physician or other qualified health provider with any questions you may have regarding a medical condition. Never disregard professional medical advice or delay in seeking it because of something you have read on this website. The opinions expressed in this column are not those of Multiple Sclerosis News Today, or its parent company, BioNews Services, and are intended to spark discussion about issues pertaining to multiple sclerosis.