4 Ways to Care for Yourself While Caring for Others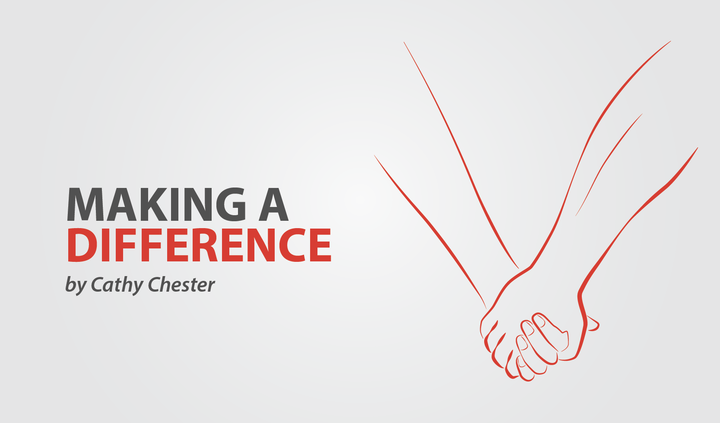 How can you care for your MS when a loved one is ill? You want to be able to care for others despite your own daily struggles.
As unpredictable as MS is, what is predictable is that your life will be touched by the illness of others.
It sounds pretty grim, but it's a reality we have to face. Day to day, we spend time worrying about a change in lesions, whether our medications are working, or the recent state of healthcare. Sometimes we lose sight that others are facing serious hardships as well.
Since writers write what they know, that's what I'm going to do. Based on my experience of living with relapsing-remitting MS while caring for others, I hope you can glean bits of information from what I've learned. I want you to come away feeling you can maintain a positive and healthy outlook while caring for others. It may not be easy, but it certainly is worth it.
Prioritizing: It's easy to make the care of others a priority. You love them and want to see them well, so you tell yourself you can go to doctor's appointments, visit the hospital, or run errands, but in reality, your spoons quickly run out and you're left feeling physically and mentally exhausted. Create a list of priorities and volunteer what you can do within your abilities. 
Honesty: Make your voice heard. Don't be made to feel guilty if you can't do what your friends or family want you to do. Nobody walks in your shoes, and if someone doesn't understand your needs, then take the time to be honest with them. Explain your physical limitations and why you're unable to help more. Learn to say no, but say yes when you can. Educate others about MS. This will provide a better understanding of the disease, and they will learn about your feelings and abilities.
Emotional Balance: Staying positive is not always easy when someone you love is sick. It's stressful to watch while helping them as best as you can. Keep in mind how important it is to avoid stress whenever possible. Here is what I do to keep my spirits up:
I lose myself in nature by taking walks in parks. We recently moved to a new area and are discovering beautiful, accessible parks. There are websites that offer information about accessible parks in every state. Click

here

to go to the TrailLink website.

I meditate at least once a day. Sit in a quiet room and get comfortable. Close your eyes and slowly breathe in through your nostrils and out through your mouth. Focus on one word and clear your mind of all other thoughts. I focus on the word "Ahm" while breathing. There are many helpful meditation videos on YouTube. This

video

actually lulled me to sleep. I found that helpful as well!

Gentle yoga has taught me so much about being mindful, staying positive, and taking care of my body. My class consists of stretches and it also accommodates chair yoga. You can find classes in your area by going to the National Multiple Sclerosis Society's website.
Communication: As I said before, it's never easy watching someone you love deal with illness. Depending on the illness, you can feel helpless and frustrated. That's when you need to communicate your feelings to trusted friends and family. Tell them about your worries and concerns. Seek the help of a qualified therapist if your anxieties seem uncontrollable. It's important to express your emotions during difficult times. You need to not only care for your physical needs but also your emotional ones.
I wish you good health for you and your loved ones.
***
Note: Multiple Sclerosis News Today is strictly a news and information website about the disease. It does not provide medical advice, diagnosis, or treatment. This content is not intended to be a substitute for professional medical advice, diagnosis, or treatment. Always seek the advice of your physician or other qualified health provider with any questions you may have regarding a medical condition. Never disregard professional medical advice or delay in seeking it because of something you have read on this website. The opinions expressed in this column are not those of Multiple Sclerosis News Today, or its parent company, BioNews Services, and are intended to spark discussion about issues pertaining to multiple sclerosis.