She Has MS, She Voted for Obamacare, and She's Worried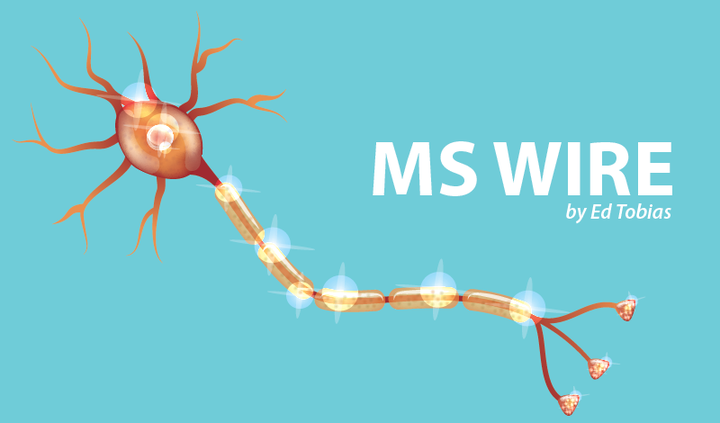 Donna Edwards has multiple sclerosis.
Edwards is currently unemployed. But a year ago she had a well-paying job with excellent medical benefits. Edwards was a member of the U.S. House of Representatives. In fact, she represented the congressional district where I once lived.
Edwards served from 2008 until the start of this year, exiting her House seat after losing a primary election for U.S. Senate. But now, as she wrote in an opinion piece in The Washington Post addressed to her former congressional colleagues a few days ago, she's moved from someone who voted for the Affordable Care Act ("Obamacare") to someone who is afraid of what will happen to her medical care if the ACA is repealed.
She writes:
"I am no longer in Congress, and my future health care is uncertain. I am not employed, and I pay $800 a month for my COBRA coverage, which ends in June 2018. I'm not sure what I'll do then. My medication, which has thankfully halted the progression of my MS, costs roughly $73,000 a year. I've had three sets of MRI scans and will require one each year to check my progress; that's roughly $7,000 each. I admit, I do not completely understand all of the bills. It's very confusing."
Last January, Edwards set out in a motor home to speak with people outside of the Washington, D.C., area to see if many people, like her, had concerns about healthcare insurance. She visited 27 states over three months. Here's what she learned:
"Most of the people I met in RV parks across the country were Republicans. They had no idea that I once was privileged to serve in Congress as a Democrat. And this story, my diagnosis of MS, is not about me; it's about them — millions of Americans who are trusting you to help, not harm. Like them, I'm scared. Like them, I'm scared of being sick and not being able to afford to go to my doctor or purchase the medicine that is saving my life; like them, I'm worried that one day I will have to sell my home or spend my retirement savings on my health care. I don't know what I will do next or whether I will run for public office again. I do know that my MS will not stop me. But not having health-care coverage because of my MS could stop me permanently."
A new report on the Affordable Care Act
Coincidentally, the Kaiser Family Foundation, which regularly researches information about health insurance and other healthcare issues, has just issued a news release about the Affordable Care Act. It looks at whether, as President Donald Trump and most Republican politicians insist, it's falling apart. The headline: It's not!
According to the foundation:
"Early results from 2017 suggest the individual (health insurance) market is stabilizing and insurers in this market are regaining profitability. Insurer financial results show no sign of a market collapse. First quarter premium and claims data from 2017 support the notion that 2017 premium increases were necessary as a one-time market correction to adjust for a sicker-than-expected risk pool. … Some insurers have exited the market in recent years, but others have been successful and expanded their footprints, as would be expected in a competitive marketplace."
The report continues with a warning about "uncertainty" in the White House and on Capitol Hill. (The underlining below is mine and for emphasis):
"While the market on average is stabilizing, there remain some areas of the country that are more fragile. In addition, policy uncertainty has the potential to destabilize the individual market generally. Mixed signals from the Administration and Congress as to whether cost sharing subsidy payments will continue or whether the individual mandate will be enforced have led to some insurers to leave the market or request larger premium increases than they would otherwise. A few parts of the country may now be at risk of having no insurer on exchange, though new entrants or expanding insurers have moved in to cover most areas previously thought to be at risk of being bare." 

I hope you'll take the time to read the full Kaiser report, as well as Edwards' Washington Post op-ed. Then, make your voice heard on the healthcare issue by contacting your senators and representatives. Tell them your healthcare story.
Now is the time to speak up.
Check out my personal blog at: www.themswire.com.
***
Note: Multiple Sclerosis News Today is strictly a news and information website about the disease. It does not provide medical advice, diagnosis, or treatment. This content is not intended to be a substitute for professional medical advice, diagnosis, or treatment. Always seek the advice of your physician or other qualified health provider with any questions you may have regarding a medical condition. Never disregard professional medical advice or delay in seeking it because of something you have read on this website. The opinions expressed in this column are not those of Multiple Sclerosis News Today, or its parent company, BioNews Services, and are intended to spark discussion about issues pertaining to multiple sclerosis.