The MS Alphabet: Gait, Gag Reflex, Gadolinium and Other 'G' Terms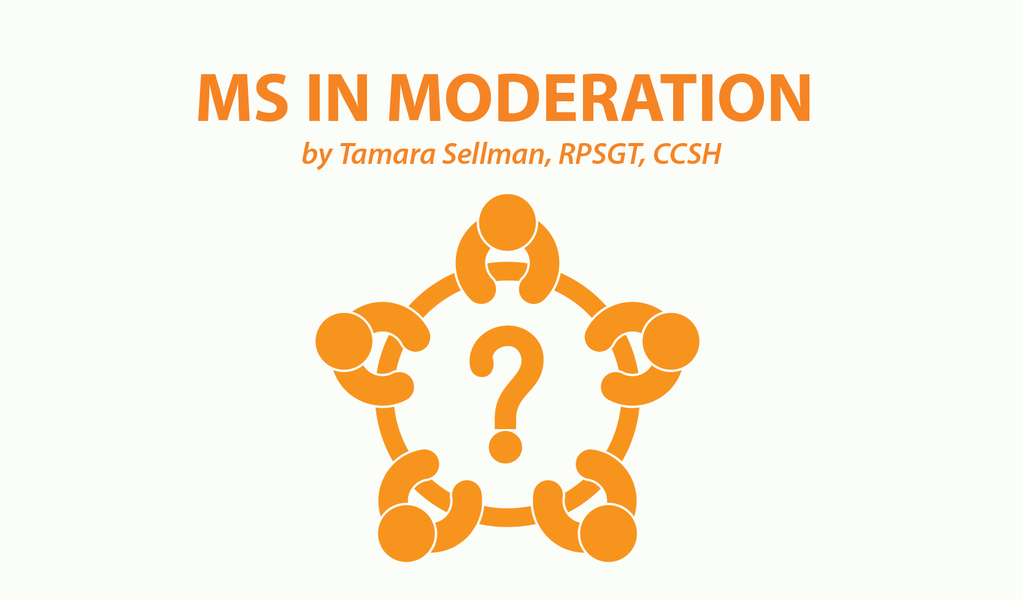 (Editor's note: Tamara Sellman continues her occasional series on the MS alphabet with this first of two columns about terms starting with the letter "G.")

When it comes to multiple sclerosis, mastering an understanding of the disease means you need to mind your Ps and Qs, dot your Is, cross your Ts, and recite your ABCs. There is so much to know about this complex disease. But the more you know as a patient, or caregiver, the more informed you will be in making critical healthcare decisions.
This week, I offer several terms that start with the letter "G" that you might want to master.

Symptoms of MS
Girdle Band Sensation

You may know this symptom better as the "MS Hug." This occurs when the muscles between the ribs (called the intercostal muscles or the "muscles of breathing") spasm.
This is referred to as "the hug" because the spasms affect the torso anywhere between the neck and the waistline. These strong contractions of muscle can make it difficult to breathe or to find a comfortable position.
Girdle band sensation can be short lived or can last for minutes or even hours or longer. It's thought that these spasms are brought on by overheating, fatigue, or stress. They aren't the result of physical overwork, but are prompted by neurological triggers, so doctors typically treat them with antispasmodic medications.
MS abbreviations
GHR (Genetics Home Reference)
The Genetics Home Reference is a National Institutes of Health publication housed by the U.S. National Library of Medicine. Multiple sclerosis has its own section in the GHR.
Free to use, patients can access this resource to learn more about genetics. People with chronic diseases might find the GHR a good tool for doing research so they can better understand the genetics that may (or may not) define their condition.
Common terms of MS
Gait

This is technically the term doctors use to describe the way we walk. Measuring gait has long been a key way neurologists can identify and diagnose multiple sclerosis. Difficulties with walking are probably the most common mobility problem among those with MS.
When you struggle with your gait, it's likely due to foot drop, muscle spasms, fatigue, loss of sensation, or balance problems. Aside from these obvious challenges, bad falls are high on the list of concerns that both doctors and patients must also address. Usually, gait problems are treated through physical therapy, medications and the use of assistive devices, such as canes or braces.
The biology of MS
Gag Reflex

This is described as our throat's built-in survival mechanism to prevent the passage of foreign objects or toxic substances from entering the body through the throat.
Unfortunately, for people with MS, nerve damage in the brain can affect gag reflex, leading to (or revealing) problems with swallowing.
Swallowing dysfunction (dysphagia) can lead to malnutrition or risks for quietly aspirating (or inhaling) food particles into the lungs, a dangerous situation that can lead to chronic respiratory dysfunction.
MS treatments
Gadolinium

This form of contrast dye is injected into the body during MRI tests to identify lesions in brain and spinal scans.

During a typical MRI, the dye is injected after the initial MRI test has been completed. The dye spreads into areas where plaques have formed to highlight them during a second test.
Use of gadolinium dye is controversial. Some patients have a strong allergic response to it. Others experience gastrointestinal or skin side effects within 1.5 hours of exposure. However, the body expells most of the substance within 24 hours.
It's considered GRAS (generally recognized as safe), and the benefits to using it in most patients to boost MRI accuracy generally exceed concerns about adverse responses.
Stay tuned for more columns about the MS alphabet.
***
Note: Multiple Sclerosis News Today is strictly a news and information website about the disease. It does not provide medical advice, diagnosis, or treatment. This content is not intended to be a substitute for professional medical advice, diagnosis, or treatment. Always seek the advice of your physician or other qualified health provider with any questions you may have regarding a medical condition. Never disregard professional medical advice or delay in seeking it because of something you have read on this website. The opinions expressed in this column are not those of Multiple Sclerosis News Today, or its parent company, BioNews Services, and are intended to spark discussion about issues pertaining to multiple sclerosis.