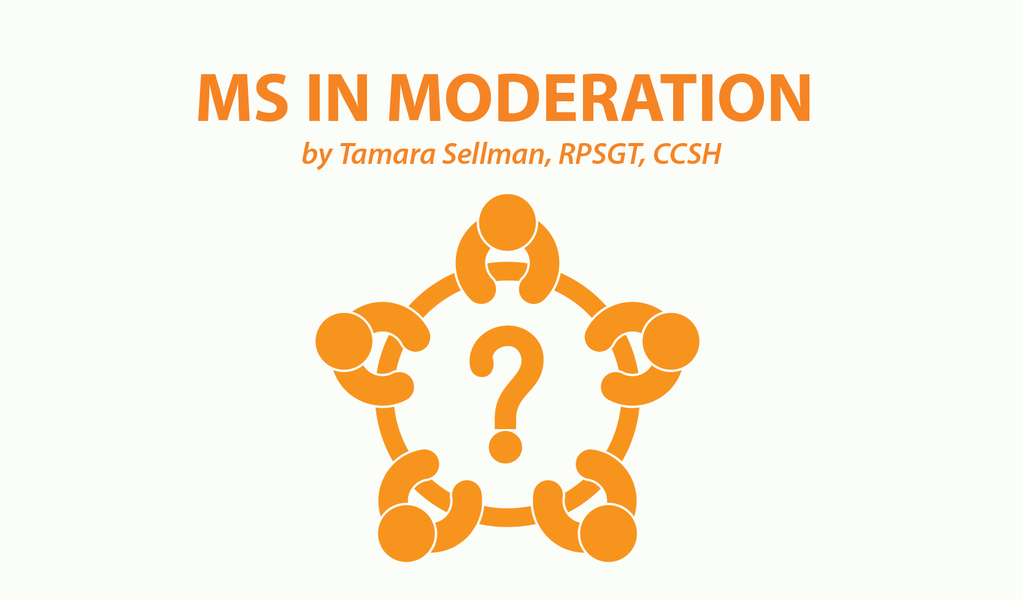 (Editor's note: Tamara Sellman continues her occasional series on the MS alphabet with this first of two columns about terms starting with the letter "G.")

When it comes to multiple sclerosis, mastering an understanding of the disease means you need to mind your Ps and Qs, dot your Is, cross your Ts, and recite your ABCs. There is so much to know about this complex disease. But the more you know as a patient, or caregiver, the more informed you will be in making critical healthcare decisions.
This week, I offer several terms that start with the letter "G" that you might want to master.

Symptoms of MS
Girdle Band Sensation

You may know this symptom better as the "MS Hug." This occurs when the muscles between the ribs (called the intercostal muscles or the "muscles of breathing") spasm.
This is referred to as "the hug" because the spasms affect the torso anywhere between the neck and the waistline. These strong contractions of muscle can make it difficult to breathe or to find a comfortable position.
Girdle band sensation can be short lived or can last for minutes or even hours or longer. It's thought that these spasms are brought on by overheating, fatigue, or stress. They aren't the result of physical overwork, but are prompted by neurological triggers, so doctors typically treat them with antispasmodic medications.
MS abbreviations
GHR (Genetics Home Reference)
The Genetics Home Reference is a National Institutes of Health publication housed by the U.S. National Library of Medicine. Multiple sclerosis has its own section in the GHR.
We are sorry that this post was not useful for you!
Let us improve this post!
Tell us how we can improve this post?