Mitigating that Pesky Canadian Particulate Matter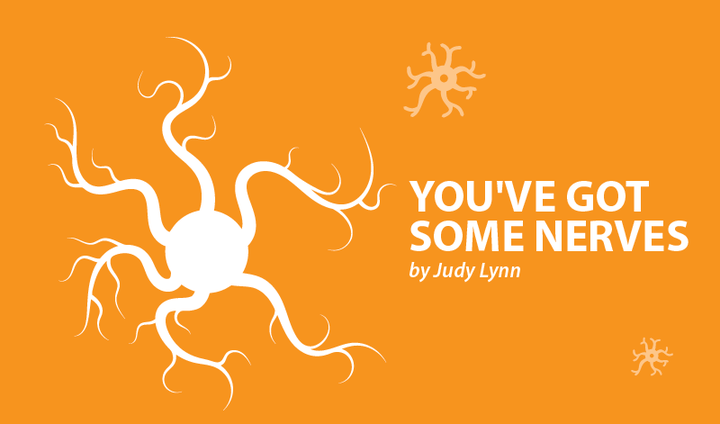 Last week saw much of the Pacific Northwest blanketed by smoke from wildfires in British Colombia. As I pondered the gray haze Thursday, I recalled a piece from a fellow columnist in June about air pollution and MS. In addition to MS, I also have asthma. Therefore, the health effects of air pollution are something I thought I understood. I kicked my HEPA air cleaner up a notch and sat down at the computer.
It turns out, air pollution has been linked with several neurodegenerative diseases. According to one group of researchers, evidence suggests that major mechanisms involved in MS pathogenesis, "… such as inflammatory factors expression, free radicals overproduction, the blood brain barrier (BBB) breakdown, neuroinflammation, vitamin D deficiency and mitochondrial dysfunction could also occur due to exposure to air pollutants." They hypothesize that air pollution may initiate a cascade of events that leads to brain autoimmunity. In other words, perhaps exposure to air pollution can go into the box of puzzle pieces that I call "What Causes MS."
The study cited by my colleague looks at the link between particulate air pollution that is 10 micrometers in diameter, otherwise known as PM10, and MS relapse or exacerbation. The authors did find a positive correlation between exacerbation and air pollution, likely through oxidative stress. In 2013, research from Tehran indicated that air pollution "might be regarded as a factor for MS relapse." The findings were not as strong as the study from France. They also looked at multiple air pollutants, not just particulate matter.
The most common cause of air pollution where I live is PM2.5, caused by wood smoke and diesel exhaust. These ultrafine particles are particularly problematic because they travel deeply into the lungs, carrying other pollutants as hitchhikers. In fact, they are so small they can move into the bloodstream and cause cardiovascular problems such as heart attacks or strokes. The vision of these pieces of Canadian forest entering my bloodstream gave me pause. What about the blood brain barrier (BBB)? In MS, the blood brain barrier is somehow broken down and immune cells cross over and attack myelin. Are the little Canadian lumberjack particulates hacking away at my BBB?!
Not all studies that looked at MS and air pollution found a connection. It seems this is an area for further research. But another study out of Tehran looked at the link between air pollution and Vitamin D levels in healthy women. There was a positive correlation between high levels of air pollutants and low levels of Vitamin D. Given what we know about MS and Vitamin D, it seems possible that air pollution could be a double-edged sword for those of us with MS.
What can we do to defend ourselves against air pollution?
Although we cannot change the wind direction or extinguish wildfires, there are a few things within our control:
Sign up for air-quality alerts from your regional air-monitoring agency and follow its guidelines.
Invest in a HEPA air cleaner and avoid electrostatic or ionizing devices.
Avoid additional sources of air pollution. Use the recycle feature on your car air intake, if you're stuck in traffic. Avoid secondhand smoke or chemical odors, and don't use aerosol products. (Speaking of secondhand smoke, if you're a smoker, consider quitting. Smoking is linked to worsening MS).
Try not to sit downwind of campfires, barbecues, etc.
Get your vitamin D levels checked and take your supplements.
Eat foods high in antioxidants to counter the effects of oxidative stress.
If you're so inclined, advocate for cleaner air in your community. That may mean no diesel buses, limits on wood burning or tighter controls on industry.
For the moment, I'm going to take an extra Vitamin D, check tomorrow's air forecast and go to bed … hoping that visions of little lumberjacks don't dance in my head!
***
Note: Multiple Sclerosis News Today is strictly a news and information website about the disease. It does not provide medical advice, diagnosis, or treatment. This content is not intended to be a substitute for professional medical advice, diagnosis, or treatment. Always seek the advice of your physician or other qualified health provider with any questions you may have regarding a medical condition. Never disregard professional medical advice or delay in seeking it because of something you have read on this website. The opinions expressed in this column are not those of Multiple Sclerosis News Today, or its parent company, BioNews Services, and are intended to spark discussion about issues pertaining to multiple sclerosis.