MS News That Caught My Eye This Week: Pollution, Salt, Stress, and Air Travel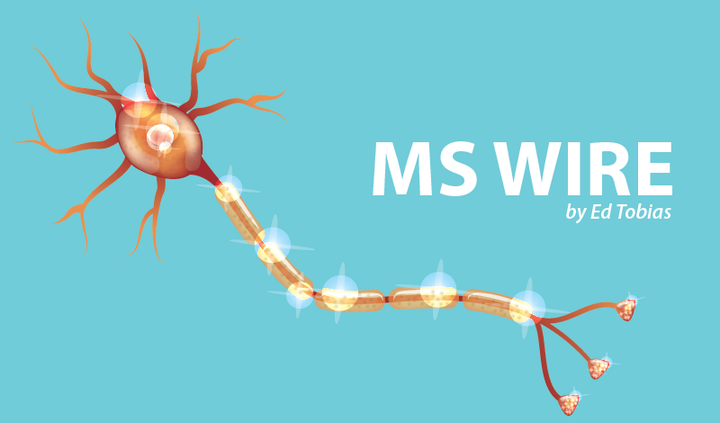 In case you missed them, here are some news stories that appeared in MS News Today that caught my eye over the past week.
****
Attention if you live in location where the air quality is poor; a new study points a finger at air pollution as a possible trigger for MS exacerbations. Patricia Inacio writes about this small study, based on patients in Strasburg, France, which reports the relapse can happen in a matter of days after breathing dirty air.
Air pollution, particularly tiny inhalable particles around 10 micrometers in diameter, is a likely trigger for relapses in multiple sclerosis patients, a French study reports. The study, "Air pollution by particulate matter PM10 may trigger multiple sclerosis relapses," was published in the journal Environmental Research.
A growing number of epidemiological studies suggest that air population may be potentially involved in neurological diseases, such as Alzheimer's and Parkinson's disease.
****
Are you one of those people who puts salt on everything you eat? Doing that may harm your heart and have other negative health effects. But here's a study, reported on by Janet Stewart, that says high salt intake has no impact on early MS.
Eating a diet high in salt won't worsen or speed up multiple sclerosis (MS) symptoms, concludes a study of MS patients with clinically isolated syndrome (CIS). That contradicts earlier studies by researchers from Argentina, Vermont, and elsewhere who warned of a possible link between high sodium consumption and MS.
The latest study, "Sodium intake and multiple sclerosis activity and progression in BENEFIT," appeared in the journal Annals of Neurology.
CIS is a first neurological episode caused by inflammation or loss of the myelin sheath protecting neurons. Doctors consider CIS a stage of MS, or may diagnose it later as a kind of MS as more evidence becomes available.
****
We've known for long time that stress has an effect on MS symptoms. Here's a study that may open a window that will show us why. Patricia Inacio writes about it:
A stressful microenvironment, characterized by low metabolites and low oxygen levels, triggers the generation of immune cells directly implicated in a variety of inflammatory diseases, such as multiple sclerosis (MS).
The study, "Cellular Stress in the Context of an Inflammatory Environment Supports TGF-β-Independent T Helper-17 Differentiation," was published in the journal Cell Reports.
Immune cells are vital players defending our organism not only against pathogens, but also by doing surveillance and cleanup of harmful cells, such as cancer cells. T-cells, a type of white blood cell, are part of our immune system army and their function is tightly regulated by factors present in their microenvironment.
****
I used to fly a lot on business and still fly regularly. My experience as a handicapped flyer has been good 99 percent of the time. But it's still not easy, and I've seen some other flyers with disabilities receive some pretty lousy treatment from flight crews. So, I'm 100 percent behind this effort and hope that you will be, too.
The National Multiple Sclerosis Society and a dozen other advocacy groups have banded together to support the Air Carrier Access Amendments Act of 2017, a bill seeking to strengthen the rights of airline passengers and close service gaps often faced by patients with disabilities, including those with multiple sclerosis (MS).
President Ronald Reagan signed the Air Carrier Access Act (ACAA) into law in 1986 to prohibit discrimination against disabled air passengers. Although the ACAA did indeed improve access for patients with disabilities, such people still face significant barriers today.
The pending 2017 legislation highlights the ACAA's original spirit through a series of strategies designed to improve access to air travel.
***
Note: Multiple Sclerosis News Today is strictly a news and information website about the disease. It does not provide medical advice, diagnosis, or treatment. This content is not intended to be a substitute for professional medical advice, diagnosis, or treatment. Always seek the advice of your physician or other qualified health provider with any questions you may have regarding a medical condition. Never disregard professional medical advice or delay in seeking it because of something you have read on this website. The opinions expressed in this column are not those of Multiple Sclerosis News Today or its parent company, BioNews Services, and are intended to spark discussion about issues pertaining to multiple sclerosis.