The Heart of It All and Healing from Within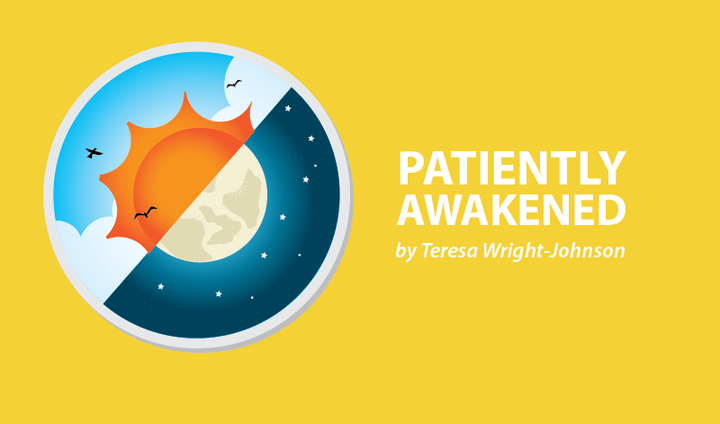 "The very beating of your heart has meaning and purpose." This is a quote from Andy Andrews in "The Butterfly Effect." I have referenced this quote on several occasions. It speaks volumes because it affirms that we are here on purpose, not by chance.
I did an interview a few months ago where I was asked, "What if healing never comes on this side of Earth, in my physical body?" As I ingested this question and all that it entailed, the tears came immediately. I believe my tears flowed for several reasons. First, the question caused me to reflect on my mortality. Second, it urged me to imagine a worst-case scenario. Third, it reminded me that whatever happens, it is well with my soul.
I retorted that my spiritual health and healing is more important at this juncture in my life. Although MS currently is incurable, my diagnosis is not a death sentence. It is confirmation that I must live. Yes, MS has changed my life drastically, yet I still have one. In the most ironic way, illness has given me a greater understanding of life.
I realize that healing consists of more than just a physical recovery. There were some areas in my life that needed my immediate attention. There were very intimate parts of my being that went neglected as I went through everyday life. Many of us are so occupied with the "small things" that we often forget our mental and spiritual health must also be maintained.
I was just strolling through life until a permanent injury and MS interrupted mine. When trauma occurs, we are forced to slow down. It seems as if life goes on while we watch the world pass us by. It appears that everyone keeps moving, despite all of the pain and discomfort we are in. There were many times I asked, "Does anyone really see me? Don't they know what I am going through?"
Honestly, as I look back over my life, I realize that I reached a new level of awakening after each occurrence. Open-heart surgeries, loss, injuries, and MS required me to operate from a place of deep introspection. I had to sit face-to-face with myself. I discovered that in order for me to exist and heal, I had to let go of the things that were impeding my process and my progress.
I also needed to release the anger and bitterness that engulfed me. I had to remove certain people from my life and learn the importance of forgiving myself and others. I am strong-minded, and if I am hurt or violated, I admittedly hold a grudge. I was not cognizant of the harm I was inflicting upon myself. I was struggling. Anger, bitterness, and the inability to forgive destroys our psyche. We cannot heal if we hold on to things that psychologically corrode us.
Physicians, therapists, and other health and wellness professionals often speak of the importance of connecting with a higher power, managing stress, and positive thinking. For me, all three are paramount. I accept that I cannot control everything that happens as a result of MS and chronic illness. Yet, I acknowledge that I have some authority over how I process and respond to it. William Arthur Ward said that happiness is an inside job. I believe that healing is, too.
***
Note: Multiple Sclerosis News Today is strictly a news and information website about the disease. It does not provide medical advice, diagnosis, or treatment. This content is not intended to be a substitute for professional medical advice, diagnosis, or treatment. Always seek the advice of your physician or other qualified health provider with any questions you may have regarding a medical condition. Never disregard professional medical advice or delay in seeking it because of something you have read on this website. The opinions expressed in this column are not those of Multiple Sclerosis News Today, or its parent company, BioNews Services, and are intended to spark discussion about issues pertaining to multiple sclerosis.