How's Your MS? Ask This App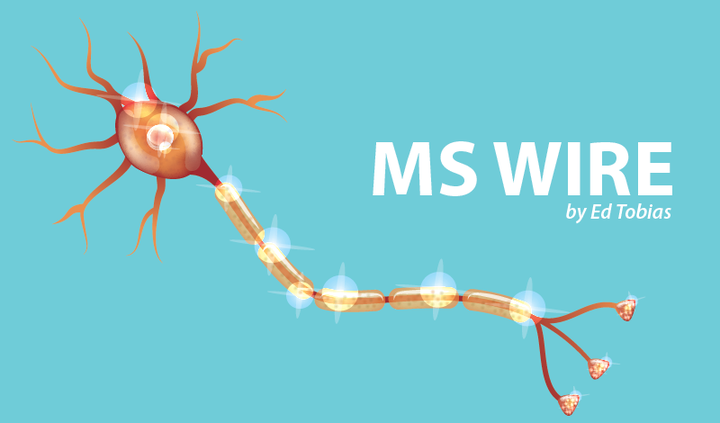 I've just added an app to my iPhone that's designed to track how I'm doing day-to-day with my MS. Not only can the data it collects be useful to me and to researchers, the app also is fun to use.
The app is called elevateMS. It's a collaboration between pharmaceutical giant Novartis and the digital research company Sage Bionetworks. Novartis makes the MS therapies Gilenya and Extavia and is researching others.
It asks questions and measures motion
The elevateMS app collects data about your symptoms and your physical ability to do things. It does this by asking questions about how you feel, by using your smartphone's motion sensor to track some movements and by giving you some simple, physical tests to perform. The standard touch-your-nose test, for example, is done by having you use your phone to repeatedly touch your nose. Dexterity is measured by requiring you to touch spots on the phone's screen with alternating fingers. There's even a test, matching numbers with symbols, to test cognition.
What happens to that data?
All of the data that are collected will be part of a research study called, "Evaluation of Evidence from Smart Phone Sensors and Patient-Reported Outcomes in Participants with Multiple Sclerosis (elevateMS)." Participants can use the app to view how their data change over time. Researchers will use data from all of the participants to try to understand what it is like to live with MS.
"As physicians, we always want to know how our patients with MS are doing on the treatments we prescribe," Stanley Cohan, MD, PhD, said in a Novartis news release. "With the elevateMS app, study participants can frequently document their symptoms in a personal health story. In turn, this data may provide researchers with new ways to look at disease progression and treatment effectiveness." Dr. Cohan, who is a scientific adviser to the study, is medical director of the Providence Multiple Sclerosis Center in Portland, Oregon. (He's also the neurologist who diagnosed me with MS back in 1980!)
Is my information secure?
The names of participants will be replaced with a random code, so the researchers and study sponsor, Novartis, won't know the individual's identity.
According to the elevateMS website, "the study gives you the choice of how to share your data. You can elect to share your coded study data (without your name or directly identifying information) with the study team and research partners only, or to share more broadly with other qualified researchers worldwide who registered with Synapse, Sage's research platform. You can set your data sharing options during the enrollment process within the app and/or anytime thereafter on the app settings."
The elevateMS study is open to U.S. participants with and without MS, who can download the application from Apple's App Store and provide their mandatory informed consent. Participants have a right to leave the study anytime they like.
It's not the only app in town
Back in May, I wrote about a similar app called myMS. It's a pilot project at the University of Southern California's Keck School of Medicine. Back then, those researchers were looking for several hundred MS patients to test it. But the myMS app required users to upload their MRIs. It also didn't seem to give users as much of a say abut who can see their data. Comments to that column expressed concern about this.
I've just started using elevateMS. If you're also interested in using it, and you have a recent iPhone, you can download the app from the Apple store. I'll keep you posted on how it goes with me.
You're invited to follow my personal blog at www.themswire.com.
***
Note: Multiple Sclerosis News Today is strictly a news and information website about the disease. It does not provide medical advice, diagnosis, or treatment. This content is not intended to be a substitute for professional medical advice, diagnosis, or treatment. Always seek the advice of your physician or other qualified health provider with any questions you may have regarding a medical condition. Never disregard professional medical advice or delay in seeking it because of something you have read on this website. The opinions expressed in this column are not those of Multiple Sclerosis News Today or its parent company, BioNews Services, and are intended to spark discussion about issues pertaining to multiple sclerosis.