My Wee Crisis, Part 1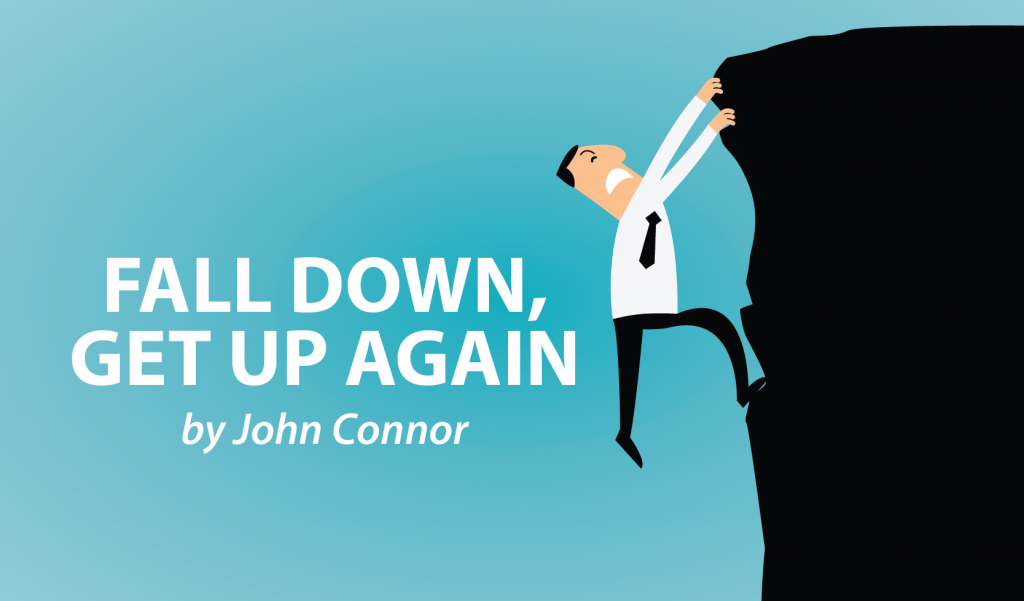 Having not stood on a stage and attempted stand-up for some 30 years, I'm not in the habit of writing jokes for myself. Obviously, these days, I'd be a sit-down comic anyway, but I think my opening line would be a doozy:
"As I self-catheterize, I'm probably the only person in British comedy who really does take the piss out of himself!"
Boom.
I'd been diagnosed with MS for only a year when urination became an urgent problem. Sorry, I can't stop. Actually, the problem then was that I couldn't start.
There is a lot more information out there now, and the National Multiple Sclerosis Society published a comprehensive brochure on urinary dysfunction in 2016. But in 2010, I could find very little, didn't have an MS nurse, and was very much left to work it out myself.
At that point, I had no idea this was an issue. Figures vary, but maybe 75 percent of us have bladder problems.
We have an illness, but we also have a life to get through, and I just barreled on until I hit crisis point. In fact, I had two crises before I managed to get anything done about it.
Urination was becoming a laborious exercise. It really was dribs and drabs and was beginning to take an age. But it did get done, although I learned to build in the meantime, like anything else that MS threw at me.
Alcohol made it worse. But now I was part of a legitimate minority. I felt it behooved me to stand up (OK, grasp onto the nearest wall) for disabled rights. Life was not exactly great fun, so having the occasional sociable evening made me feel normal.
It was at a dinner party in North London (we live in South London) and were staying over when crisis No. 1 hit. An enjoyable evening bitching about the vagaries of the television industry — we all worked in it — turned into a night "staycation" in the bathroom. I had an insatiable urge to urinate every few minutes. To get home, I slunk into the backseat of the car the next morning with a towel for modesty and a plastic food container. Being a boy has its advantages. I intermittently dribbled all the way back. It was only later that evening that things calmed down.
Off I went to see my doctor, who originally had diagnosed the early symptoms of my sclerosis and sent me immediately to the hospital. So, I was inclined to trust him. When I first told him about bladder problems he said it was best not to interfere with things. This time I insisted and was sent off to the hospital to have the normal tests looking for an enlarged prostate, which, for someone my age (I was in my early 50s), is perfectly reasonable.
What I didn't realize was that, although I'm not a medical expert, I actually might know by now more about MS than a general practitioner. Though I emanated from the last of the late baby boomer generation that still had a touch of the rebellious about it, there also was an inbuilt deference to professional knowledge.
I was on the wrong side of this dichotomy.
It wasn't my prostate. Well, that was some relief. I foolishly muddled on for a few months. If only I knew then what I know now.
Next week, "My Wee Crisis, Part 2."
***
Note: Multiple Sclerosis News Today is strictly a news and information website about the disease. It does not provide medical advice, diagnosis, or treatment. This content is not intended to be a substitute for professional medical advice, diagnosis, or treatment. Always seek the advice of your physician or other qualified health provider with any questions you may have regarding a medical condition. Never disregard professional medical advice or delay in seeking it because of something you have read on this website. The opinions expressed in this column are not those of Multiple Sclerosis News Today, or its parent company, BioNews Services, and are intended to spark discussion about issues pertaining to multiple sclerosis.