We're Still Here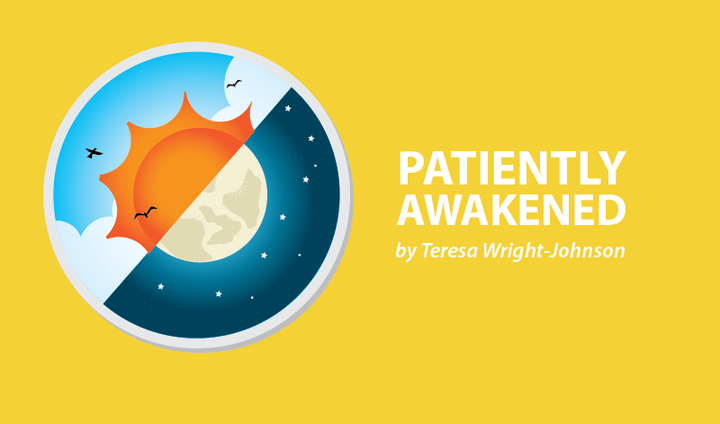 We celebrated my dear friend's pastoral anniversary on Sunday, and the service was dynamic. Although I do not want to make this column a religious sermon, I hope to use the message from the guest speaker to inspire you. It does not matter what faith, color, or creed that you are — we all need encouragement.
After a busy weekend, I was completely exhausted. One of my volunteer organizations had a book bag drive and health event that served hundreds of children and families. The experience is always rewarding, but I had been awake for two days prior.
I assume I had event-related anxiety, and of course, there was my loathed companion: pain. When Sunday morning arrived, I talked myself into getting out of bed. I had already decided I was going to church regardless of how I felt. I walked through the doors and knew that I would not leave the same way I walked in. The pastor's sermon was called "Neighbor, oh neighbor, the bite did not kill me." She went on to explain her title using scriptures and experiences.
What does this have to do with MS and chronic illness?
From my perspective, an illness like MS could be likened to that of a snake. A snake is a reptile, some of which have venomous bites. Snakes often represent fear, unpleasant experiences, and they can also be treacherous people. So metaphorically, MS and other diseases are "snakes," and our symptoms and side effects are the venom of the diseases.
However, just as the pastor so eloquently stated, we are still here. We may have been "bitten," but we did not perish. We are here living, fighting, hoping, and making the best of our situations. There is much to be said about that. We can use plenty other examples in life where we were confronted with situations that we could not see ourselves out of.
There have been moments in time where we wanted to just give up. Yet, we made it. We held on. We may stumble and fall, but we still move on. I do not want to romanticize illness because there is nothing idealistic about it. However, I will take a moment to remind you of what a strong and courageous person you are.
Even in moments of weakness you have indisputable courage. Life is beautiful and hard. Around every corner lies adversity. There will always be something or someone that will try to set you back, stand in the way of your dreams, or simply repel you because your strength reminds them of their insecurities. Continue to do the best you can, make the most of the worst situation, and put one foot in front of the other.
Therefore, this week's column is to empower, inspire, and remind you that through it all you've made it. You will continue to make it. You may have sustained some bites and injuries, yet you are here. Your scars are proof that you are a survivor. All that tried to annihilate your body, mind, and spirit have failed.
I hope that all attempts to harm you will continue to fail. I speak strength, grace, peace, and prosperity into your spirit and into your life. The bite will not kill you. The weapon will not prosper. The illness will not change the essence of all that you are.
***
Note: Multiple Sclerosis News Today is strictly a news and information website about the disease. It does not provide medical advice, diagnosis, or treatment. This content is not intended to be a substitute for professional medical advice, diagnosis, or treatment. Always seek the advice of your physician or other qualified health provider with any questions you may have regarding a medical condition. Never disregard professional medical advice or delay in seeking it because of something you have read on this website. The opinions expressed in this column are not those of Multiple Sclerosis News Today, or its parent company, BioNews Services, and are intended to spark discussion about issues pertaining to multiple sclerosis.