Enjoy the Journey While Traveling with MS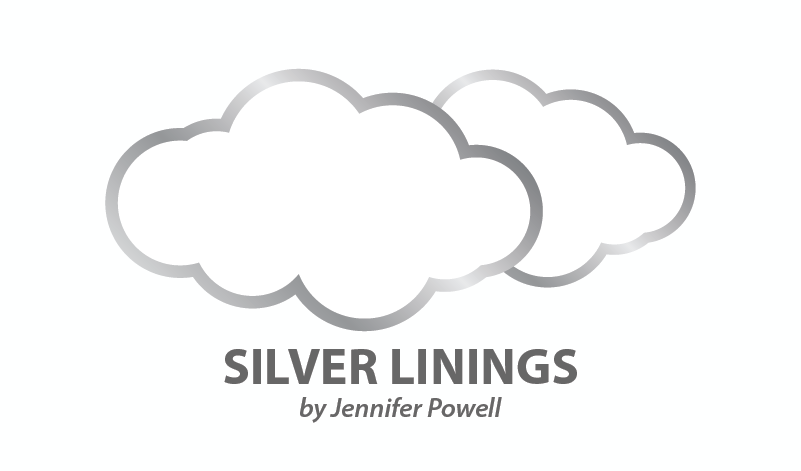 I have always had the travel bug, and I've been to a myriad of countries and cities around the world. From far-away foreign cities to exotic beach locales, I find great pleasure in refining my cultural literacy.
That refinement took a back seat after my diagnosis and subsequent progression of MS. Having said that, I write this while in Lake Tahoe. I still strive for and enjoy my getaways; they just look different than they did prior to my diagnosis.
Yielding to our disease is inevitable and somewhat unavoidable, but it will never stop me from doing what I can. For as long as I can remember Machu Picchu was a "bucket list" destination — the hike, the Incan ruins and the exploration of Cusco. While hiking up steep terrain is an impossibility, it does not mean I need to throw away my bucket.
I mourned this unexpected caveat in my life, yet soon discovered a myriad of new possibilities in which to create a different bucket list. Accepting and embracing my limitations was oddly freeing, as only then could I move forward. Only then, could I focus and realize those things that I could do.
Thoughtful selections
While I still frequently fly, the majority of my trips are shorter and to places in which I feel comfortable. It is important my destination be equipped to meet my physical needs. I also book my desired seat on the plane far in advance, as I favor aisles both for myself and aisles across when flying with a companion. Aisles allow me the freedom to get up and stretch my legs or use the restroom without annoying anyone else. My legs are generally quite painful, so stretching, flexing and pointing are necessary and far easier with an aisle seat.
When booking your ticket, let the agent know if you need a wheelchair. Wheelchairs can be extremely helpful, especially when your gate is far from security. When returning from London a few years ago, I realized I could not walk the entire length of the corridor to my gate. What a relief it was to arrive at my gate with time to spare. If you are planning on flying, look up the airports you plan to visit and make appropriate arrangements.
Flying has become somewhat of an ordeal considering the accumulation of hours before, during and after, all of which make for an exhausting day. Depending on the distance, driving is always an option and it is one I have come to enjoy. I am learning to enjoy the journey, as I have always been one to rush to my destination. Driving can be more comfortable and afford you the opportunity to experience things you would have missed otherwise.
Before you leave, be sure to map out rest stops and places to eat and use the restroom. As well, take a couple of bottles of water for both hydration and medication. Specialized pillows can make your ride more comfortable, and adapters are helpful for everything from heating pads, to massagers helping to ease the aches and pains that accompany any long ride.
If you enjoy traveling at a slower pace without having to do a thing, the train might be just the ticket. Whether two hours or two days, traveling by train offers a front row seat to some incredible topography and beauty. I often see Amtrak glide gracefully past the beach en route up the California coast, the view and coastline are a magnificent backdrop to an otherwise long journey. Depending on your trip, trains offer sleeper cars that afford both privacy and a bed. When I say bed, I do not mean anything extravagant, but at times, just the ability to lie down is an extreme luxury.
Whenever I travel, be it domestic or abroad, I find an urgent care facility and hospital nearby. This is especially important if you are in a foreign country, as you do not want a language barrier to prevent you from accessing necessary care. When traveling domestically, it is wise to find which care centers and hospitals accept your insurance. Exorbitant bills can really put a damper on your vacation and return home. If you are leaving the country, look into emergency foreign policies. There are companies like Medjet Assist that will take you to the nearest facility or home in the unfortunate event you are injured or become seriously ill.
It is imperative to do your research when traveling anywhere, but even more so with an unpredictable disease like MS. It can be ominous to venture outside your norm, but I urge you to do what you can. I strive to live like that daily. While I may not reach the highest peaks in Cusco, every experience is relative unto itself.
For that, I am grateful.
***
Note: Multiple Sclerosis News Today is strictly a news and information website about the disease. It does not provide medical advice, diagnosis, or treatment. This content is not intended to be a substitute for professional medical advice, diagnosis, or treatment. Always seek the advice of your physician or other qualified health provider with any questions you may have regarding a medical condition. Never disregard professional medical advice or delay in seeking it because of something you have read on this website. The opinions expressed in this column are not those of Multiple Sclerosis News Today, or its parent company, BioNews Services, and are intended to spark discussion about issues pertaining to multiple sclerosis.