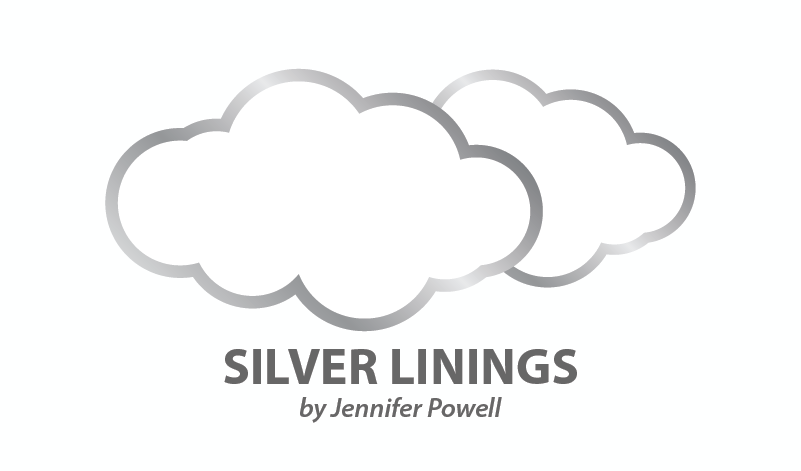 I find it funny when people ask how and why I am so positive and happy. Am I supposed to be sad and negative just because I have multiple sclerosis? There are certainly days when the pain and/or side effects get me down, but gratefully, these are exceptions and not the rule.
My theory? Happiness is a choice
I continue to witness people who wait for happiness to come, as if the entire effect will befall them. I see them lament their misfortune while casting curious and paradoxical glances my way, befuddled at my cheer amidst perceived misfortune.
I have yet to see it decreed that living with multiple sclerosis is equivocal to sadness. While I have great respect and empathy for clinical depression, the sadness I speak of seems somewhat self-imposed. I speak from experience; I have had paralyzing depression and can differentiate between that, and a pervasive negativity that follows you around like a dark cloud. For the purposes of this column, I speak of the latter.
About that dark cloud – it sucks. There is nothing enlightening about making yourself small and insignificant in the name of MS or any other malady. A diagnosis of MS does not mean you are not privy to any less of a magnificent life than the healthy individual next to you. Yes, it may take more work to achieve it, and without a doubt you will skin your knee and your ego along the way, but it is yours for the taking.
Carpe Diem. Seize the day.
I used to get so upset when anyone would suggest to me that things could always be worse. I would immediately become defensive in the name of whatever it was I was going through at that particular time. All things being equal, I understand everything is relative, but that simple adage helps me stay grateful.
Gratitude is to happiness as sugar is to cookies: It is essential. As with anything, living gratefully takes practice and can often seem rote at times. That is OK. We have to change our cognition in order to change our mindset, and changing any habit takes repetition. The beautiful phenomenon is that soon routine gives way to being and one day, regardless of your pain or numbness, you wake up and smile. It is yours.
I have ridden the pendulum of physical and emotional turmoil that shakes you to your core. I have grieved the loss of physicality only you will understand, and I have lived with pain so unrelenting it brings you to your knees. I get what it is like to live in the dark so long you curse the light, until you become it. I know the joy of choosing hope amidst fear and pain. I live in that light I once condemned only because I, too, wanted to shine.
You can hold both, as life is not as simplistic as one or the other. Through the grace of God, I am holding both today, and every morning I pray for guidance, humility and gratitude. Through everything I have come to find that happiness is not the destination, but the journey.
We are sorry that this post was not useful for you!
Let us improve this post!
Tell us how we can improve this post?