The MS Alphabet: Hemiparesis, Helper T-cells, HLA and Other 'H' Terms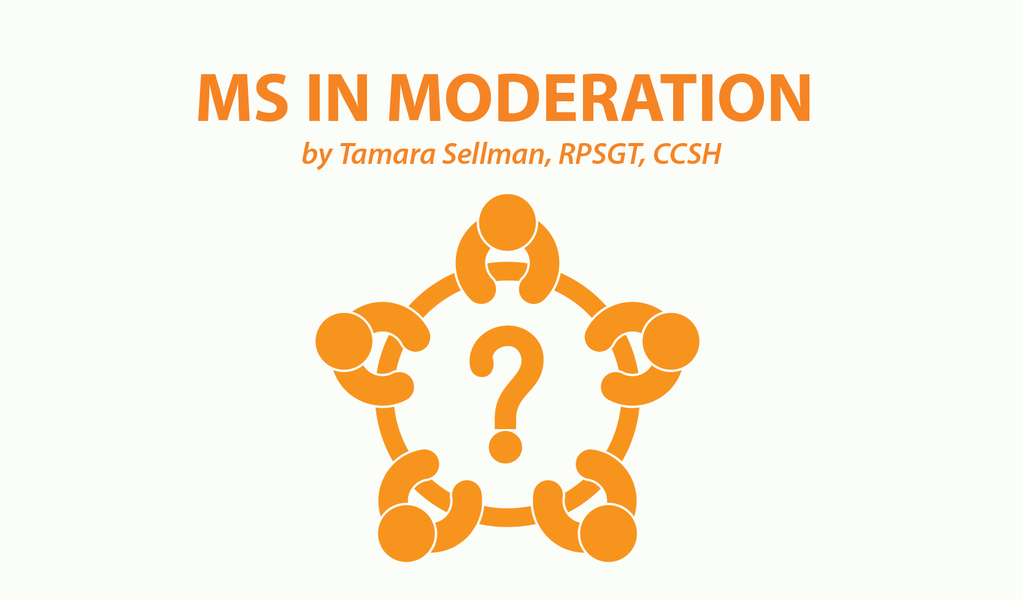 (Editor's note: Tamara Sellman continues her occasional series on the MS alphabet with this column about terms starting with the letter H.)

Symptoms of MS
Hemiparesis (and hemiplegia)
When someone with MS experiences weakness along one entire side of the body, they are experiencing hemiparesis. If that weakness becomes paralyzing, then it is referred to as hemiplegia.
MS abbreviations
HLA (human leukocyte antigen)
Human leukocyte antigen (HLA) refers to proteins that live on cell surfaces. HLA can be "genotyped," meaning its family of variations can be identified by genetic markers which scientists hope will indicate disease presence, course, and outcome.
Recent research has shown that HLA typing among individuals with MS can potentially predict disease course. The presence of a certain variation (HLA-A*02) may be associated with better outcomes for people with MS. However, those with MS who possess variations B*07 and B*44 may experience worse outcomes.
Studies are still new and more research is needed to confirm the relationship between HLA proteins and MS disease course.
Common MS terms
History
This refers to one's past medical history. While emphasis on tests (spinal tap, MRI, blood samples) is critical for a conclusive MS diagnosis, one's medical history is also extremely important.
MS is considered a disease of exclusion, meaning that all other possible reasons for specific symptoms must be ruled out before MS can be diagnosed.
A history of symptoms associated with MS can include optic neuritis, extreme fatigue, muscle spasms, incontinence, trouble swallowing, and widespread numbness or tingling. If a patient has these (or other) symptoms, and testing can show measurable changes in brain tissue consistent with demyelination that has occurred "over time and space," this can help to conclusively confirm an MS diagnosis.
The biology of MS
Helper T lymphocytes
Of all the white blood cells, it's the helper T lymphocytes (sometimes simply referred to as helper T-cells) which respond to pathogens and dysfunctional cells in the brain. They both identify these invaders, then alert the immune system to activate it.
While helper T-cells don't directly attack these invaders, they can assume specific new "identities" to act in support of the immune system. These identities include the Th1, Th2, Th17 and Tfh cells.
Th1 cells will protect neurons from pre-existing viruses.
Th2 cells trigger B-cells, which unleash antibodies to fight invaders.
Th17 cells swell up to create a barrier against encroaching pathogens. For those with multiple sclerosis, excessive Th17 cell activity indicates active disease because Th17 will swell too much; the resulting inflammation makes the cells they are trying to protect incapable of normal function.
Tfh cells also work with B-cells to generate a fresh plasma "bath" for antibodies in nearby cells; this "bath" helps to reduce any spread of infection.
MS treatments
Hydroxychloroquine
This substance (brand name Plaquenil) is currently under observation as a potential treatment for those with primary progressive multiple sclerosis (PPMS).
Hydroxychloroquine (HCQ) is a drug already being used to treat malaria, lupus, and rheumatoid arthritis. Recent laboratory experiments using HCQ on both MS-positive human tissues and lab animals has shown it decreases disease activity related to microglial behavior.
(Microglia are glial cells that act as the primary immune system defenders of the central nervous system.)
HCQ, an oral medication, is thought to be both safe and well tolerated. Clinical practice suggests a dosage of between 400 mg and 600 mg daily, split between two tablets, to prevent or slow down disease progression or disability for those with PPMS.
This study in Canada is currently recruiting participants to further advance researchers' understanding of how HCQ might help those with PPMS.
Stay tuned for more columns about the MS alphabet.
***
Note: Multiple Sclerosis News Today is strictly a news and information website about the disease. It does not provide medical advice, diagnosis, or treatment. This content is not intended to be a substitute for professional medical advice, diagnosis, or treatment. Always seek the advice of your physician or other qualified health provider with any questions you may have regarding a medical condition. Never disregard professional medical advice or delay in seeking it because of something you have read on this website. The opinions expressed in this column are not those of Multiple Sclerosis News Today or its parent company, BioNews Services, and are intended to spark discussion about issues pertaining to multiple sclerosis.