She Has MS and She's Planning to Hike 500 Miles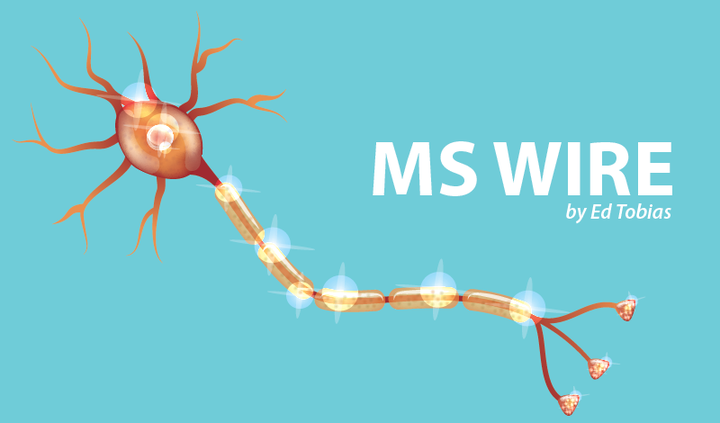 April Hester has MS. She was diagnosed in 1996, just after she turned 20 years old. Like many of us, April has balance and fatigue issues. Her legs can become tired, her foot sometimes drops and she falls a lot.
But unlike many of us, April and her husband Bernie are about to set off on a walk. More accurately, it's a hike — a 500-mile hike, from Walhalla in the mountains of South Carolina to Awendaw on the coast, along the state's Palmetto Trail.
As you can imagine, it's not going to be easy. April will be using "trekking" poles for the entire hike, even when the trail goes through the downtown sections of some towns. She'll be wearing ankle braces. But, as Bernie Hester told me in an email, "Her big problem is balance, she falls a lot and I mean a lot. Most of the time after the first 3 miles her legs get weak and her right foot experiences foot drop. We also have to break a lot so she can keep going. Then sometimes she can just go, we had a day where she had some issues early then caught her second wind and we did 22 miles, I was the one holding us up!"
The two expect that the toughest parts of the hike will be the beginning and the end. The start of the trail has a lot of hills and valleys, with rugged terrain on the trail sections and a lack of re-supply options. The end is a remote section over 50 miles long, through a national forest. Again, few resources will be available, no re-supply areas are around, and it has a lot of swamps.
Believe it or not, this couple has hiked this trail before. They did a similar hike this year, from February through April. Back then, they spent only a few nights in tents and a lot of nights in hotel rooms. They also skipped some highways that span some gaps in the trail. This time will be different, and more difficult. As Bernie explains on the couple's Trail Journals website, "we will get dropped off this Sunday morning with what's on our backs and other than the caches & care packages we are on our own for the next 500 plus miles to the coast."
Bernie and April say they're embarking on this hike to raise awareness about the fight against MS. They're also hoping to raise money for the National MS Society… $100,000, in fact. (You can donate here.)
The hike begins on Sunday, Oct. 1, and they expect it to last 35 or 40 days. You can follow April and Bernie at the Trail Journals website or on Instagram.
You're invited to follow my personal blog at www.themswire.com
***
Note: Multiple Sclerosis News Today is strictly a news and information website about the disease. It does not provide medical advice, diagnosis, or treatment. This content is not intended to be a substitute for professional medical advice, diagnosis, or treatment. Always seek the advice of your physician or other qualified health provider with any questions you may have regarding a medical condition. Never disregard professional medical advice or delay in seeking it because of something you have read on this website. The opinions expressed in this column are not those of Multiple Sclerosis News Today or its parent company, BioNews Services, and are intended to spark discussion about issues pertaining to multiple sclerosis.