MSParis2017 Will Look at New MS Diagnosis Criteria, and a Lot More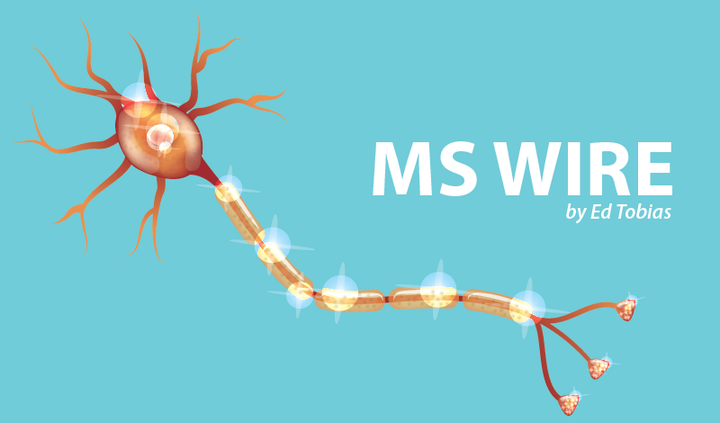 The year's largest gathering of multiple sclerosis "minds" starts on Oct. 25 in Paris. More than 8,000 neurologists, researchers and others who specialize in treating and curing MS will be attending MSParis2017. It's a joint meeting of the European and the Americas Committee for Research in Multiple Sclerosis (ECTRIMS and ACTRIMS). A ton of the latest MS information will fill four days of sessions. Here's just a little of what's on the program.
McDonald Diagnosis Criteria
For several years neurologists have used a set of guidelines known as the McDonald Diagnosis Criteria to help them determine whether a patient should be diagnosed with MS. And as knowledge of MS has improved, the McDonald Criteria have changed, with revisions in 2005 and 2010. Now these criteria are about to be changed again.
The McDonald Criteria balance MRI results with the results of a spinal tap, among other things. The panel of neurologists working on this latest revision is expected to recommend that more weight be placed on the spinal tap results, while also being more rigorous about determining the specific locations of lesions in the brain and spinal column. Hopefully, this will result in more accurate diagnoses of a disease that's notoriously difficult to diagnose.
Progressive MS
As someone whose disease has slowly progressed over 35 years, I'll be paying close attention to this session at MSParis2017. What factors enter into determining a prognosis for progressive MS? Which therapies have worked and which have failed? What effect do disease modifying therapies (DMTs) have on the transition from relapsing to progressive MS? And what do studies show about the impact of Tysabri (natalizumab) and the trial drugs siponimod and MD1003 on MS progression?
Can medical professionals do more for MS patients?
There are many scientific sessions at MSParis2017, but this symposium raises the question that's probably at the top of the list of anyone living with MS. Participants will discuss whether doctors are meeting the expectations their patients have about their disability, and how well doctors actually assess disease progression.
Disease modifying therapies
There will be a session that compares old and new DMTs. What's working best? When should a doctor escalate a patient to a newer therapy that may work better, but which may also carry a higher risk? This is particularly relevant since the arrival of Lemtrada and Ocrevus on the DMT list.
Next generation therapies
We should all be watching what will be said about "next-gen" therapies. Researchers are turning their focus to neurorestoration. It's what it sounds like, repairing an injured or diseased nervous system. Two questions that will be discussed at MSParis2017: How to best design a clinical trial for this kind of therapy, and what role does rehabilitation play?
Follow #MSParis2017 online
The sessions I've cherry-picked for this column just scratch the surface of the content of this mega-conference. The full program of MSParis2017 is 108 pages long. But Multiple Sclerosis News Today will be in Paris with a team of reporters to dig into it all. We'll have summaries of the latest advances and discoveries in MS research on our website and our Facebook page every day.
You can also follow each day's events via @ectrims, the official ECTRIMS Twitter account, or on the conference's official Facebook page. All tweets will be posted under the hashtag #MSParis2017.
(You've invited to follow my personal blog at www.themswire.com)
***
Note: Multiple Sclerosis News Today is strictly a news and information website about the disease. It does not provide medical advice, diagnosis, or treatment. This content is not intended to be a substitute for professional medical advice, diagnosis, or treatment. Always seek the advice of your physician or other qualified health provider with any questions you may have regarding a medical condition. Never disregard professional medical advice or delay in seeking it because of something you have read on this website. The opinions expressed in this column are not those of Multiple Sclerosis News Today or its parent company, BioNews Services, and are intended to spark discussion about issues pertaining to multiple sclerosis.