When You Read About MS Treatments, Read Past the Headline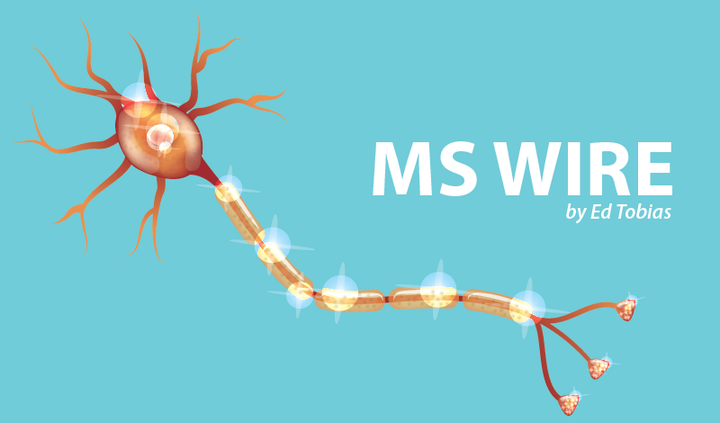 There's been some internet buzz recently about the possibility of an over-the-counter allergy drug that helps to repair the myelin that MS damages.
The drug is clemastine fumarate, and I suspect that some of that buzz may have been generated by headlines found on Twitter and Facebook, such as, "MS Study Shows Allergy Treatment Restores Protective Neuron Coating." But the conclusion of this study wasn't quite as certain as that headline suggests.
When the clemastine study article was published on Multiple Sclerosis News Today in mid-October, its headline was a bit more subdued: "Common Allergy Treatment Restores Protective Neuron Coating in MS, Trial Suggests."
Those final two words, "trial suggests," are important.
If you take the time to click on the article and read through it, you'll find that it contains a few cautionary sentences from the researchers. The principal investigator is quoted as saying, "It's not a cure, but it's a first step towards restoring brain function to the millions who are affected by this chronic, debilitating disease."
Another researcher said the team failed to prove that remyelination had occurred because "we still don't have imaging methods that have been proven to be able to detect remyelination in humans." But he indicated it was the only plausible explanation.
Two researchers at a different university noted elsewhere in the article that the improvements were "modest and probably not of a clinically meaningful magnitude."
When I wrote about that same clemastine fumarate study on my personal blog over a year ago, I put it this way: "Could an over-the-counter drug, used to treat sniffles, help ease M.S. symptoms and maybe even repair myelin? Maybe…someday."
As writers, we need to be careful about our words. Just the simple act of shortening a headline by removing "trial suggests" can cast the information that's presented in a different light. We must write and edit responsibly, and guard against inflating facts for the sake of appealing to our readers.
Like physicians, we must first do no harm.
(You're invited to follow my personal blog at www.themswire.com)
***
Note: Multiple Sclerosis News Today is strictly a news and information website about the disease. It does not provide medical advice, diagnosis, or treatment. This content is not intended to be a substitute for professional medical advice, diagnosis, or treatment. Always seek the advice of your physician or other qualified health provider with any questions you may have regarding a medical condition. Never disregard professional medical advice or delay in seeking it because of something you have read on this website. The opinions expressed in this column are not those of Multiple Sclerosis News Today or its parent company, BioNews Services, and are intended to spark discussion about issues pertaining to multiple sclerosis.