Exercise and Benefits of an Online Personal Trainer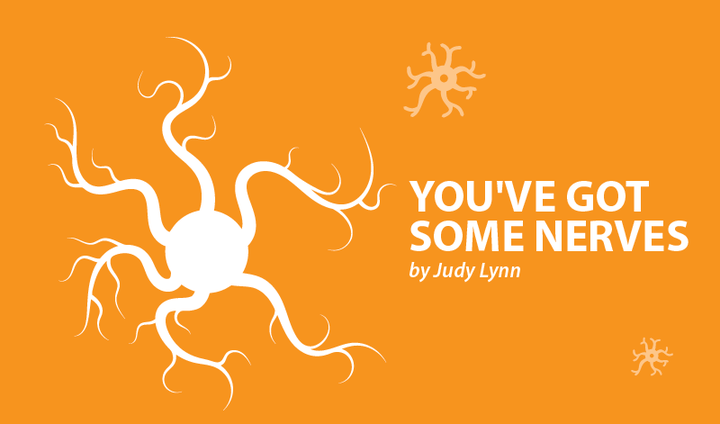 We all have heard that physical activity is important for maintaining health, strength and well-being. It may be even more important for people with MS. Exercise has been shown to improve balance, strengthen brain connections, improve sleep, reduce pain, help with depression and enhance quality of life for MS patients.
With all these perks, why aren't the local gyms full of my fellow MS Warriors? That's easy. Note the points above. Pain can make just driving to the gym difficult, let alone keeping up in a class. Chronic fatigue presents similar barriers. I once fell asleep sitting upright on a bench at the YMCA after my tai chi class. Balance issues, often worse when we overheat, may cause your gym-mates to wonder what's really in that water bottle and depression gobbles up motivation before our yoga pants can say namaste. In fact, I think there should be reversible yoga pants: "namaste" on one side and "not today" on the other.
I have tried group classes, individual lessons, workout buddies, gym memberships and exercise apps, all with varying degrees of success and costs. One way to counter some of the barriers that MS creates is to use an app that allows you to exercise anytime and anywhere that works for you! There are more fitness apps than I can count. Some, like the CPF Challenge, are designed specifically for people of all fitness levels and motor abilities.
But apps don't necessarily provide the human touch; things like motivation, encouragement or guidance to modify routines. Five months ago, I found the solution that works for me: A virtual, or online, personal trainer who uses an app to deliver, monitor, track and modify personalized workouts. I work with Megan at A Fitness Project, who uses the Trainerize app to monitor my workouts. This personalized and virtual solution works amazingly well for me. Some of the benefits include:
Work out at my convenience; whatever time of day fits my schedule and energy level.
Exercise at home (or in my hotel when traveling); no need to drive anywhere in the dark and rain.
Receive personal consultations via weekly emails, that allow my trainer to create personalized workouts based on my abilities and goals.
Make modifications to a routine, via the app's messaging feature. If I cannot do something, or anything feels painful, I send a quick note and Megan usually responds within an hour, and always the same day!
Review videos and text instructions, so that I can understand how to do the exercises correctly and safely.
Upload photo and body stats; it is encouraging to see my progress.
Get personalized motivation and encouragement. Megan is quick to check in and congratulate me when I complete a workout or reach a new personal best. If I fall behind on my workouts, she checks in to see if I need to make adjustments or require help with something.
Save money. At $55 a month, this is quite affordable compared to gym memberships or face-to-face personal trainers.
There are many options to consider if you'd like to try a virtual online trainer, everything from Skype-based programs and large companies like iBodyFit, to smaller operations such as A Fitness Project. The important thing is to find something that works for you.
Look for trainers who understand MS or are willing to learn. Ask if they have worked with people of various motor abilities. Are they OK with regular modifications, based on the unpredictable nature of MS? Are their personalities a good fit for you? Do they use positive motivation, rather than negative guilt-trips?
When I meet all my reps and sets, Megan says things like "Great job pushing yourself, you are doing awesome!"  and if I struggle to meet my goals, she makes helpful suggestions and tells me, "You are still doing great. I'm proud of you!"
Find the right exercise routine and a trainer who works for you. And when that stops working, find something else. The most important thing, regardless of our disease manifestation or abilities, is to keep moving as much as we can. The health benefits and confidence that come from working hard and feeling stronger is priceless. In the words of my favorite trainer, "You've got this!"
***
Note: Multiple Sclerosis News Today is strictly a news and information website about the disease. It does not provide medical advice, diagnosis, or treatment. This content is not intended to be a substitute for professional medical advice, diagnosis, or treatment. Always seek the advice of your physician or other qualified health provider with any questions you may have regarding a medical condition. Never disregard professional medical advice or delay in seeking it because of something you have read on this website. The opinions expressed in this column are not those of Multiple Sclerosis News Today or its parent company, BioNews Services, and are intended to spark discussion about issues pertaining to multiple sclerosis.